Boys' Basketball Preview: La Cañada looks to overcome obstacles in order to maintain success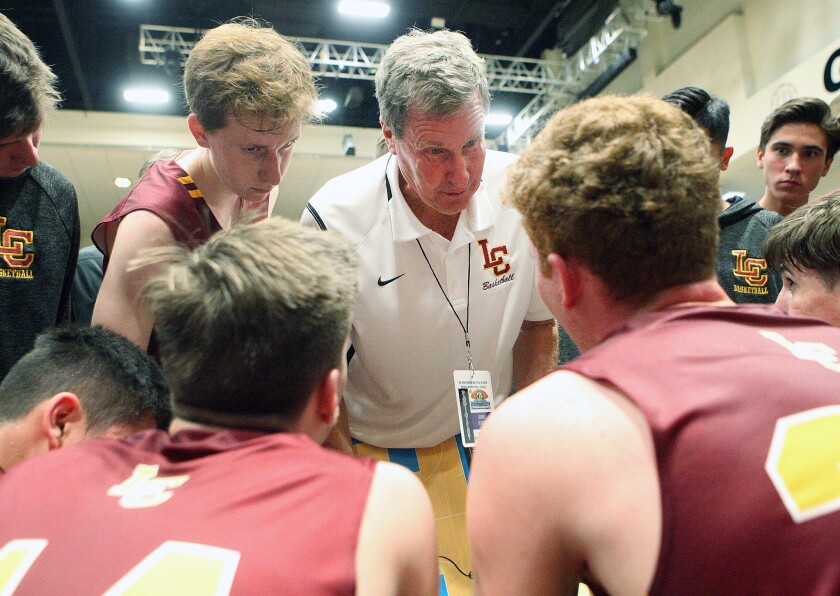 The tradition of consistency for the La Cañada High boys' basketball program has continued for more than three decades under the watchful eye of coach Tom Hofman.
After a trip to their first division title game since 2011 and graduating some record-holding starters, Hofman and the Spartans have plenty of challenges to address in hopes of another year of success.
For St. Francis, it will look to build on a successful postseason run last season, while Flintridge Prep has a new coach in place.
Here is a closer look at the teams.
LA CAÑADA
The Spartans finished 27-7, 10-0 in league and secured their sixth straight Rio Hondo League title on their way to the CIF Southern Section Division II-A final, where they fell to top-seeded Colony, 50-47.
Although La Cañada enjoyed a great deal of success last year, the Spartans' journey didn't come easy. Returning starters will endure a familiar experience from last season's blueprint, hoping to aid the incoming newcomers.
"Last year's team, the most impressive thing about it was that they got better every day, from the first game to the last game," Hofman said. "They improved a lot.
"This team is definitely doing the same thing. We need to get a lot better and with the [summer and fall] competition, we got an early education on them."
In a new season, Hofman is looking to solve numerous puzzles, including two big ones: replacing consistent scoring and size of league co-players of the year in Ryan Graves and Zach Feehan.
Graves, who's attending San Jose State, knocked down a school-record 116 three-pointers and averaged 17 points and six rebounds a game last season. Ending as the school's all-time rebounder, Feehan, who's at the University of Oregon, averaged 10 points and grabbed 12.3 per game to end with 420 rebounds.
To try and make up for the departures are returning starters senior Kyle Brown and junior Ryan Grande. The duo will be Hofman's offense focus.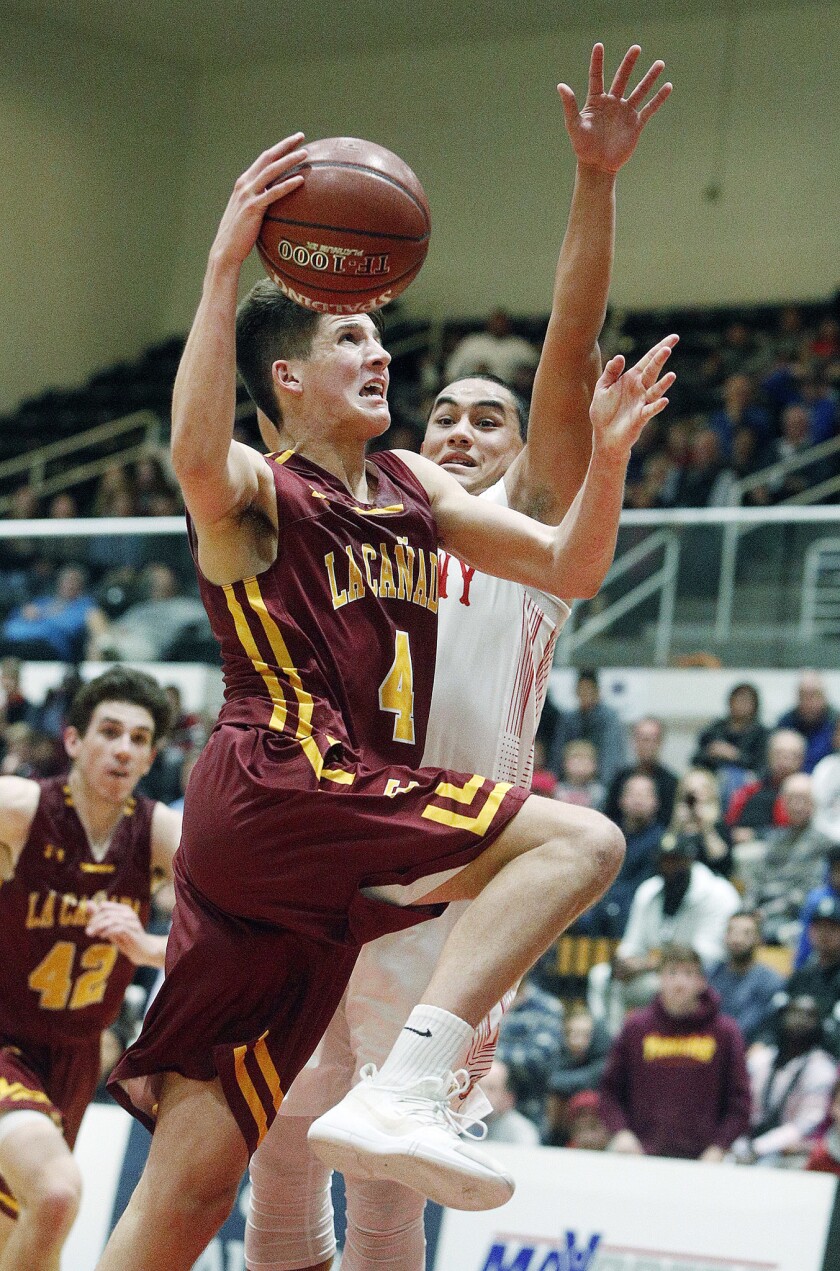 "It's a new team besides those two guards, but we're getting better," Hofman said. "What we need to be is solid defensively because we're not a very big team. This is one of the smallest teams we've had in a long time. We need to be very careful with the ball, get good shots and not turning it over."
While La Cañada moves to Division II-AA, Hofman is aware of the potential league threats, with the Spartans being less physical than previous years.
Spartans junior Michael Herrick and senior Jacob Nussbaum will occupy the post this season, splitting minutes throughout the year. At point guard will be senior Darren Pung, with junior Kevin Kirste helping out at the guard position.
Also receiving more varsity time this year will be sophomore Ty Reynolds, whose father, Todd, was coached by Hofman in 1994.
"He's a good combo guard," Hofman said. "He's going to play point as a back-up to Darren and can go to the wing. He's a good athlete. He has a good basketball aptitude and he's going to be a really good sophomore."
Another promising sophomore will be David Garland, a true center that Hofman said has raw potential and will work against bigger competition.
ST. FRANCIS
It proved to be a remarkable season for St. Francis and coach Todd Wolfson. St. Francis finished 24-8, 2-4 in the Mission League for fifth place. After picking up an at-large berth in the Division III-AA playoffs, St. Francis fell to Oxnard, 61-49, in the quarterfinals.
"We had a fun run in the playoffs and we gained some good experience along the way," Wolfson said. "We showed how we can compete against some of the big teams in league and the division.
"We are looking at the program today and in the future. We think we can achieve some big things and some good things will happen."
St. Francis will return senior guard Andre Henry, who has committed to UC Irvine. Henry picked up All-CIF first-team recognition after averaging 19.3 points, 11.9 rebounds, 3.9 assists, 1.7 blocks and 1.4 steals per game a season ago.
Henry will be joined by senior forward Kai Glassen and senior guards Jason Gallant and Frederick Harper.
The Golden Knights will now reside in Division II-AA.
FLINTRIDGE PREP
For the first time since 1999, Flintridge Prep will have a new coach. Garrett Ohara stepped down in March after posting a .608 winning percentage and leading the Rebels to a CIF title in 2011.
Flintridge Prep went 14-12, 5-3 for second place in th Prep League last season. Flintridge Prep lost, 49-36, to Temple City in a Division IV-AA first-round playoff road contest.
Stepping in to replace Ohara will be Ramses Barden, a former multi-sport star player at Flintridge Prep who also helped the New York Giants win a Super Bowl in 2011.
Barden played for Ohara from 2000-2004 and picked up All-CIF honors.
Now, Barden will have a chance to shape the program's foundation after serving as Ohara's assistant.
"Garrett is a coach, friend and mentor and I've learned so much from him," said Barden, whose team will remain in Division IV-AA. "It's been about communication, preparation and leadership and we'll continue that here.
"We'll go out there and play to our strengths and take anything the opposition gives us."
Flintridge Prep will be anchored by senior guard Jack Cartwright, senior guard/forward Kevin Ashworth and junior guard Zach Kim.
---