A new approach to a new school year in La Cañada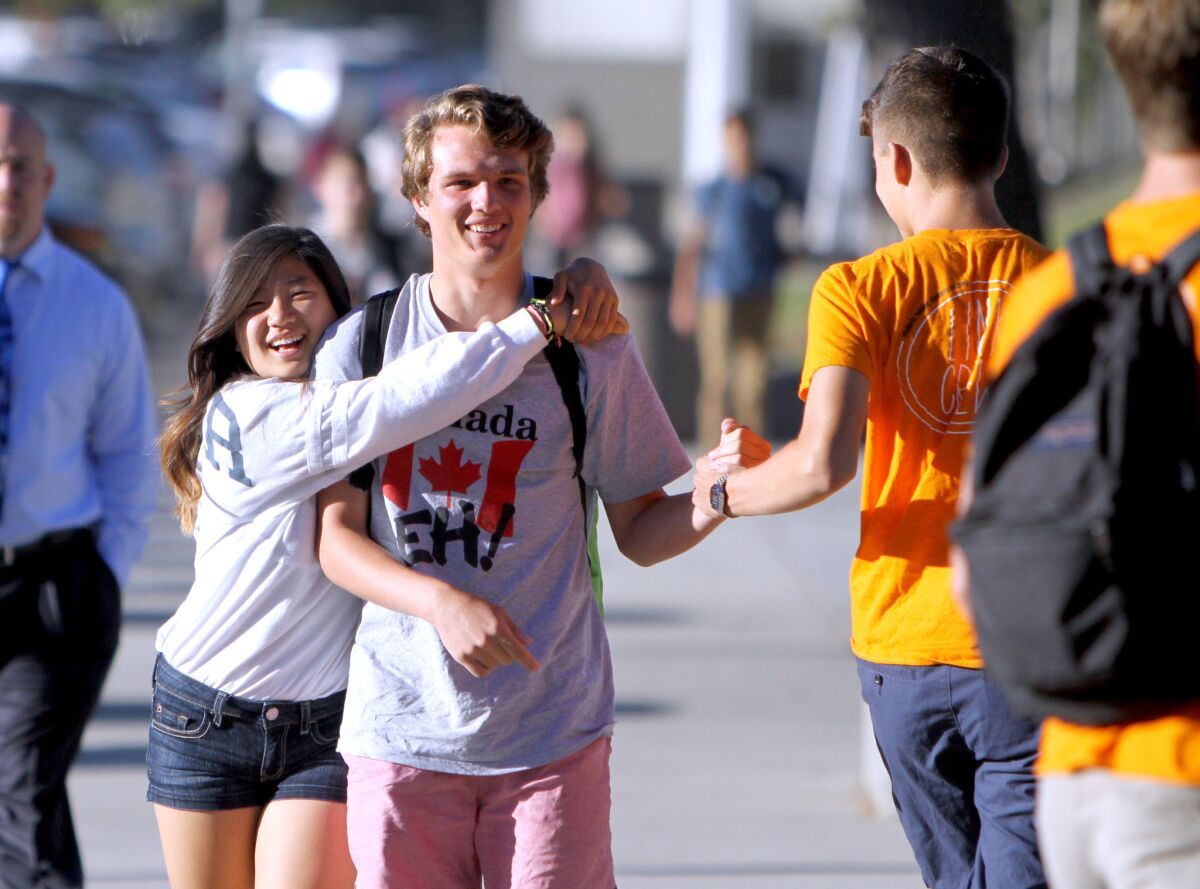 Tuesday may have marked the official start of the 2016-17 school year, but for many La Cañada Unified School District campuses the day marked the culmination of days and weeks of planning and preparation.
More than 4,000 students poured onto local school campuses bright and early Tuesday morning, some eager to reunite with friends and classmates and others nervous about what the new year has in store for them.
To help make the transition a smooth one for students and parents, and to welcome newcomers to the district, LCUSD schools held a host of activities and get-togethers in the week leading up to the all-important first day.
Elementary school campuses held introductory meetings for incoming kindergarten families Aug. 11 to let parents and children get a lay of the land, while a series of individual ice cream socials the following day were held to help new families break the ice in a friendly environment.
Administrators at La Cañada High School 7/8 and 9-12 tried a new approach for incoming seventh- and ninth-graders, kicking off mentorship programs that paired newbies with seasoned pros willing to show them the ropes.
A group of eighth-grade volunteers, taking part in the "Where Everybody Belongs" (WEB) program, were partnered with incoming "sevies" in an orientation held on campus last Wednesday to help ease first-day jitters.
According to LCHS 7/8 Principal Jarrett Gold, the program is intended to help new students feel more at ease as they transition to a larger school campus. A similar program for incoming freshman is being tested at LCHS 9-12.
The Link Crew Freshman Mentorship program assigns groups of freshman to a volunteer senior leader, who acts as a go-to source for answers about bell schedules, teachers and any questions a nervous freshman might have.
Volunteers wore bright orange shirts Tuesday to be easily locatable, but teachers and administrators walked among the throngs for back up, making sure the new school year went off without a hitch.
--
Sara Cardine, sara.cardine@latimes.com
Twitter: @SaraCardine
---