Climate action plan aims to measure greenhouse gas emissions, reduce citywide pollution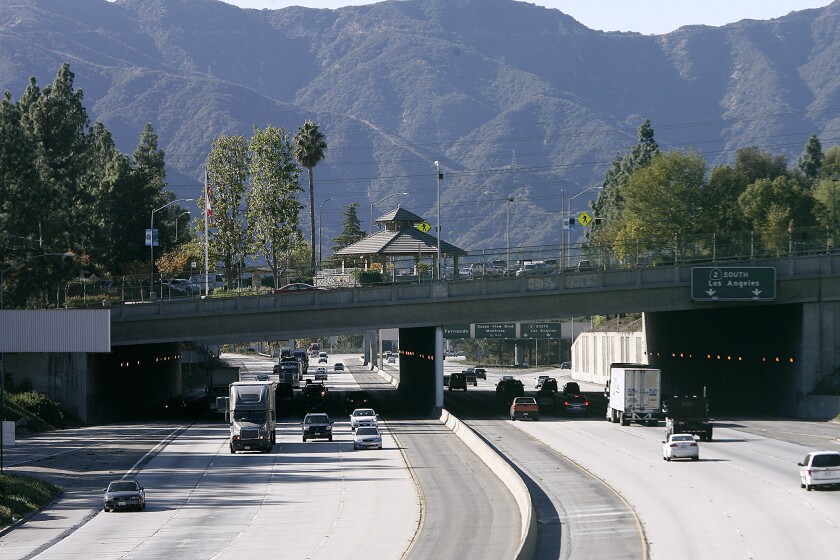 How much greenhouse gas do La Cañadans create in the course of their daily activities, and where might reductions be made? City officials are drafting a climate action plan to answer those questions and are asking for residents' help.
Between now and May, city staff will be working, thanks to a $70,998 grant offered through the Southern California Assn. of Governments, to inventory the city's collective greenhouse gas emissions in order to develop a suite of measures and regulations to reduce citywide pollution rates.
NEWSLETTER: Stay up to date with what's going on in the 818 >>
Officials are seeking input from the public to help draft the plan, which will eventually be adopted by the La Cañada Flintridge City Council and used to guide future policy decisions regarding emissions reductions.
At a public kickoff meeting held last Thursday, members of Rincon Consultants, a Riverside planning, engineering and environmental science firm, explained how state and federal laws have mandated significant reductions in emissions in the coming decades.
California Assembly Bill 32, for example, calls on local governments to reduce greenhouse gas emissions at least 15% from 2005 levels by 2020. Senate Bill 97 similarly requires municipalities to mitigate climate change by enacting plans.
Creating a climate plan to set reduction targets and timelines is a good way for municipalities to engage with the issues and meet mandates through policies that work best for them, explained Christina McAdams, a Rincon environmental scientist who addressed the small audience.
"A CAP is really a good opportunity to implement the city's vision," she said. Anything the community is looking to improve — additional trees, improved bike lanes, transportation, public transit systems — can be pulled into this climate action plan."
Susan Koleda, the city's deputy director of community development, said officials became interested in developing a climate plan after an air-quality element was added to the city's general plan in 2013.
Join the conversation on Facebook >>
"One of the goals we had in the air-quality element was the preparation of this climate action plan to look at the community as a whole and look at what actions we could take to reach this goal of improving our city," Koleda said at the kickoff meeting. "It's also better for us as a community to decide what works for us before it's mandated."
City officials will hold monthly public workshops through May. Next month, at a meeting yet to be scheduled, residents will hear findings and results on the city's existing emissions levels and learn what progress has been made in recent years. In April, organizers will work with the public to identify potential areas of concern, reduction strategies and financial incentives available.
Among the handful of residents who turned out for the discussion was Mark Adler, a Jet Propulsion Laboratory employee and bicyclist who stopped by City Hall on his way home from work, and Judy Trumbo, a Sagebrush area resident who came with concerns about La Cañada's multiple waste haulers and the excess pollution created by extra trash truck routes.
Gould Avenue resident J. Jason Amodeo counted traffic signal synchronization problems and big-rig trips along the Foothill (210) Freeway among his chief environmental worries. He said he hoped other La Cañadans would join the cause as planning efforts moved forward.
"This is one way to get the community involved in helping reduce emissions," Amodeo said. "It's a voluntary activity and, if you really appreciate where you live, I think it's instinctive to want to work on something that needs to be addressed."
--
Sara Cardine, sara.cardine@latimes.com
Twitter: @SaraCardine
---