Former La Cañada principal details maternity bias allegations while school board stands by superintendent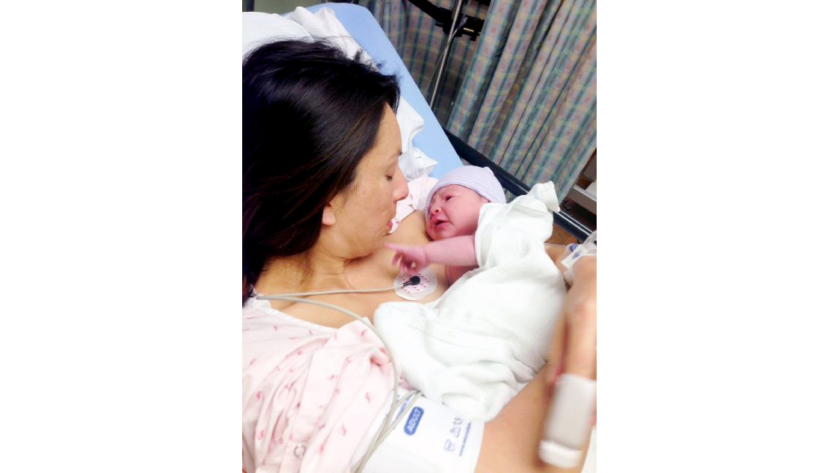 Attorneys representing former school administrator Christine Castillo in a gender discrimination lawsuit against La Cañada Unified School District are demanding a formal apology from Supt. Wendy Sinnette and calling on the district to create a maternity leave policy for administrators.
The Los Angeles law firm Geragos & Geragos released on Friday the findings of an internal LCUSD investigation — conducted in response to an April 2015 grievance submitted by Castillo — which states district officials focused on "managing" news of a then-unmarried Castillo's pregnancy and were later "annoyed" by the administrator's repeated inquiries regarding maternity leave.
"The district lacked a policy to govern maternity leave by administrators, which likely contributed to this reaction," the LCUSD's findings also state.
The former La Cañada Elementary School principal alleges she was retaliated against by Sinnette and former Associate Supt. of Human Resources Patty Hager after she announced with now-husband La Cañada High School Principal Ian McFeat in August 2012, one month after being hired, she was pregnant.
Join the conversation on Facebook >>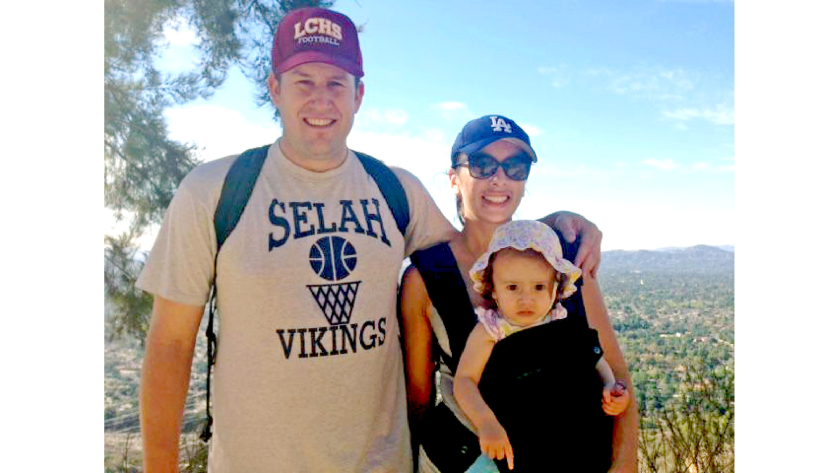 In an interview Monday, Castillo said she and McFeat had waited to break the news until the timing felt right, until she'd had a chance to meet with LCE teachers and parents, adding some of her own family members hadn't yet heard the news when she met with Sinnette.
"I would definitely say right after that meeting I felt like it wasn't the same vibe at all, because it had been inviting before that," she recalled. "[Ian and I] looked at each other and our hearts sank."
Castillo said her difficulties with Sinnette and Hager continued up to the Dec. 19, 2012, birth of daughter Alissa and in the years that followed, as she sought lactation and other accommodations related to child-rearing.
She said she tried to find ways to work from home when her doctor told her to reduce her hours in the weeks leading up to the delivery, but was denied. In the year following Alissa's birth by caesarian section, Castillo was informed she'd have to attend multiple out-of-town trips and could not bring her daughter, still breastfeeding at the time.
"All the solutions I'd tried really hard to come up with, reasonable solutions, they were denied," she said, recalling meetings with Hager. "It was ugly meeting after ugly meeting of no understanding, and I knew there was no point in convincing her."
It was ugly meeting after ugly meeting of no understanding, and I knew there was no point in convincing her.
Christine Castillo
According to the lawsuit, Castillo filed the April 2015 complaint after learning the La Cañada school board was considering not reelecting her for the upcoming academic year. That May, with the district's internal investigation results still pending, she received an annual performance evaluation from Sinnette with what she said were unprecedented low marks. She was told the low marks were given for her lack of responsiveness and failure to return emails.
"My evaluations were always well above average," she said of previous reviews. "(But) when I got my final evaluation after the complaint it was mind blowing. It was like suddenly I was in the red zone."
A couple of weeks later, when Castillo visited the district and was told summarily the investigation had determined no discrimination had occurred, she demanded to see a full report of the findings, the lawsuit indicates.
Instead, she was called in to speak with Sinnette and was told she was being reassigned to a teaching position and needed to clean out her La Cañada Elementary School office.
"It was just out of the blue," Castillo recalled. "It just happened so quickly. I didn't get to say goodbye to my students or teachers. I just fell off the face of the earth."
In August 2015, four months after her grievance had been filed, Castillo received a summary report on the investigation findings. The document claimed officials were not displeased with the pregnancy.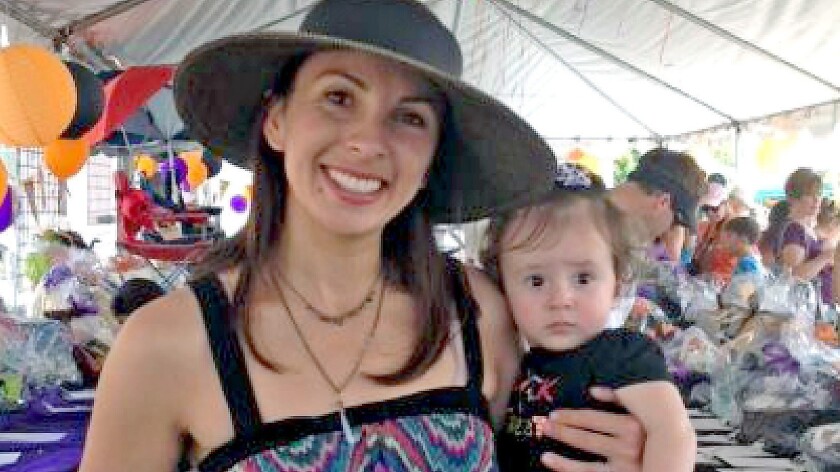 "Ms. Sinnette concentrated on logistical issues when you and Mr. McFeat first gave the news of your pregnancy, and this gave the impression she was displeased," the results section begins. "The investigator…found no evidence that either Ms. Sinnette or Ms. Hager personally disapproved of your pregnancy."
Further, the report indicates Castillo's negative evaluation was due to "concerns about staff morale and an increasingly negative climate at LCE" and that Sinnette's reassignment notice was made for non-discriminatory reasons, including the principal's failure of leadership, lack of presence at school, failure to respond promptly to communications, failure to follow through on commitments and over-reliance on delegating important tasks.
Officials noted in the findings that "LCE staff was challenging" and that independent investigator Susan Wooley had noted in her report Castillo had been the school's third principal in nine years.
Following receipt of the investigation findings, Castillo sought legal advice at Geragos & Geragos.
Ben Meiselas, an attorney working with Mark Geragos on Castillo's case, said he considers LCUSD's behavior toward the administrator discriminatory, whether or not they see it that way.
"An employer should never tell you they're annoyed by your pregnancy. An employer should never tell you that the community would look down on your pregnancy," the attorney said in an interview Friday. "We hope the lawsuit sends a message to other communities and school districts and other superintendents and governing boards who are thinking of making the same mistake."
Meiselas said his client hopes to someday be able to return to school administration. He said they also aim to ensure LCUSD develops clear policy regarding maternity leave for administrators.
Jeff Davis, the district's current assistant superintendent of Human Resources, said the district currently follows its maternity leave policy for teachers, which allows six weeks of leave for a standard delivery and eight weeks for caesarian deliveries.
Further time, up to 12 weeks, is available on an unpaid basis under the Family and Medical Leave Act (FMLA) or on a partial-pay plan stipulated by the California Family Rights Act, passed in the years since Castillo's pregnancy, which allows employees to earn their salary minus what the district must pay for a substitute teacher or administrator.
Although LCUSD school board members are precluded from discussing legal matters, Board President Dan Jeffries said in a statement Monday the board will continue to support Sinnette as Castillo's case moves forward.
"The board is unanimous in our strong support for Wendy and we are confident that all decisions and actions taken by Wendy are in the best interests of the students, teachers and staff of the La Cañada Unified School District," Jeffries said.
Still, Meiselas said his firm is demanding Sinnette make amends to Castillo.
"One of the things we've called for is for Supt. Sinnette to issue a formal apology, to acknowledge the rights of women to maternity leave and to acknowledge the rights of women who are pregnant," he said. "And if she doesn't issue that apology, we've called on the governing board to terminate her contract."
--
Sara Cardine, sara.cardine@latimes.com
Twitter: @SaraCardine
---