La Cañada Presbyterian, Islamic Congregation to host forum on religious extremism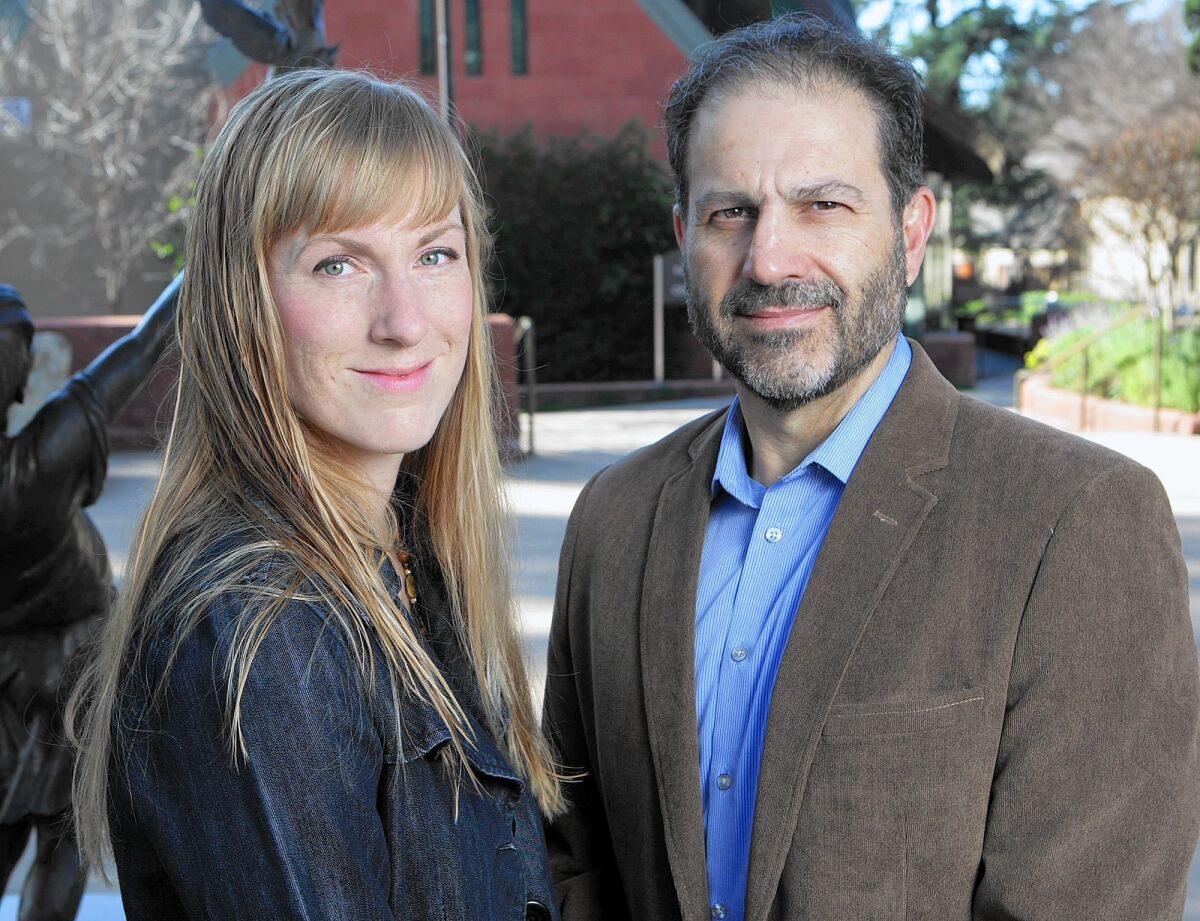 On Sunday, La Cañada Presbyterian Church and the Islamic Congregation of La Cañada will co-host a free and open community forum, "Religious Extremism: Conversation and Collaboration in Our Community."
Moderated by KABC-TV meteorologist Dallas Raines, the interfaith discussion aims to start local conversations about global and national acts of terror and the diverse local communities that must operate in their aftermath.
NEWSLETTER: Stay up to date with what's going on in the 818 >>
"We want to make it unequivocally clear there is no basis whatsoever for the actions of ISIS," said Levent Akbarut, an Islamic Congregation of La Cañada member who created the event alongside LCPC's interim associate pastor of outreach Megan Katerjian. "Mainstream Muslims, either in the United States or our local community, have not one ounce of sympathy for these groups."
Although it will present religious viewpoints, Akbarut said Sunday's talk was designed to discuss the questions and concerns of the secular community as well.
Edina Lekovic, a consultant with the Muslim Public Affairs Council, will be joined by Jihad Turk, dean of Bayan Claremont, an Islamic leadership graduate school of the Claremont School of Theology, to provide a Muslim perspective.
Join the conversation on Facebook >>
Viewing the issue from a Christian lens will be LCPC member Dudley Woodberry, dean emeritus and senior professor in Fuller Seminary's School of Intercultural Studies, and his departmental colleague Jay Muller, an affiliate assistant professor.
Katerjian said church members seek to distinguish what they read and hear about Islam in national news media outlets from their own personal experiences and interactions with people of the Islamic faith.
"There is a real hunger to know and understand better our Muslim brothers and sisters living right here in La Cañada and how we might be better neighbors to them," the associate pastor added. "I'm hoping the church can provide a safe place to ask questions in a context of faith that prioritizes peacemaking."
The event was inspired by an interfaith talk Akbarut delivered in November through the Glendale Religious Leaders Assn. There, he discussed the ramifications of religious extremism following the Nov. 13 Paris attacks. Less than three weeks later, 14 people were killed in a mass shooting at San Bernardino's Inland Regional Center committed by a U.S.-born man of Pakistani descent and his wife, who were labeled by the FBI as "homegrown violent extremists."
Akbarut said finding solutions to such crises and the complex issues that spawn them can only be achieved through cooperation and understanding.
"We're on the same team," he said. "We share American values and we share common religious, ethical and spiritual principles, and we need to work together to find solutions to counter violent extremism."
--
FYI: "Religious Extremism: Conversation and Collaboration in Our Community," takes place Sunday, from 5 to 6:30 p.m. at La Cañada Presbyterian Church, 626 Foothill Blvd., La Cañada. For more information, visit lacanadapc.org, or call (818) 790-6708.
--
Sara Cardine, sara.cardine@latimes.com
Twitter: @SaraCardine
--
ALSO:
Creation of career-field pathways marks a major shift in curriculum at LCHS
Palm Crest Elementary students take a trip to space with JPL scientists
The 'St. Andrews' of disc golf plays host to annual tournament