Flintridge Guild members tour CHLA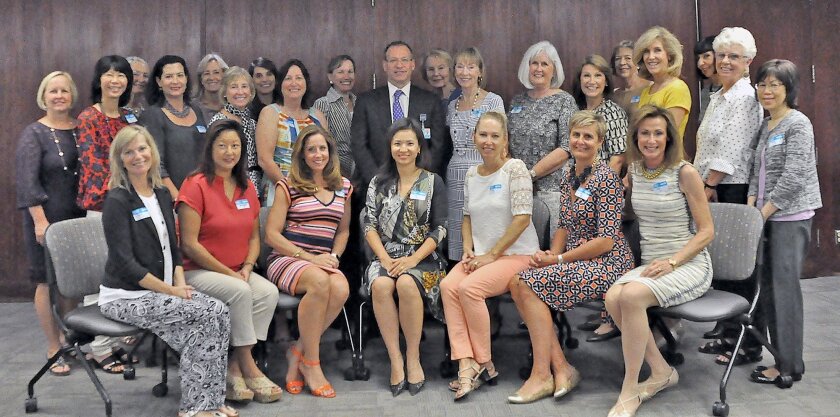 Members of the Flintridge Guild of Children's Hospital Los Angeles recently toured the hospital's rehabilitation department. The guild members enjoyed lunch and a talk given by Mark Krieger, M.D., division chief of neurosurgery and director of the Neurosurgery Fellowship Program.
Krieger shared with the local women stories of medical breakthroughs helping deaf children hear again, surgeries resulting in dramatic improvement of symptoms for children with severe movement disorders, as well as general information about the work in the neurosurgery department. He also thanked the guild for their continued fundraising efforts and financial support of such programs.
"Every time I visit CHLA I am amazed by the brilliance of the doctors, the sophistication of the technology and the absolute love that emanates from everyone who works here. When you think about the millions of lives that have benefited from the work that goes on behind these walls, it is truly awe-inspiring," stated Guild President Juliet Cullen. " We are beyond fortunate to have this resource in our own backyard. The Flintridge Guild is happy to contribute in any way we can so that CHLA can continue to be one of the leading hospitals in the world."
--
Carol Cormaci, carol.cormaci@latimes.com
Twitter: @CarolCormaci
---