How will California's new laws affect you?
In some ways, the hundreds of California laws scheduled to take effect on Jan. 1 are unlike any others written in the state's modern history.
Many were drafted and deliberated in record time, after the pandemic forced the cancellation of weeks of legislative hearings in Sacramento. Hundreds of other bills introduced in the Legislature in the first three months of 2020 were abandoned because of the truncated schedule.
Gov. Gavin Newsom signed only 372 new laws in 2020, the fewest since 1967.
Some of the bills that became law followed the familiar paths of an activist Legislature led by Democrats — strong rules governing worker rights, a rethinking of tough-on-crime rules and a liberal view toward the role of government.
But a number of California's new laws for 2021 reflect the urgency in addressing both short-term needs and long-term problems, including COVID-19 guidelines and efforts to root out systemic racism.
Most, though not all, of the new laws take effect Jan. 1. Two laws on The Times' annual list were enacted by voters in the Nov. 3 election.
View more laws going into effect in 2021 below.
COVID-19
Beginning in April, hospitals must maintain at least a three-month stockpile of personal protective equipment for their workers or face a fine of up to $25,000 per violation.
Employers must provide written notice within 24 hours to workers who might have been exposed to someone with COVID-19, and could face fines for violations. A second law has expanded workers' compensation help for those who might have contracted the virus on the job. Both laws will be in effect until 2023.
California's law against price gouging now covers sellers who only begin selling a product after an emergency is declared, inspired by instances during the pandemic when people bought supplies in bulk and then sold them for much higher amounts. The new law ensures that online sales are covered in the same way as items sold in local stores.
Health
Doctors are required to submit an electronic form to state public health officials when approving a medical exemption that allows a child to skip one or more vaccines otherwise required to attend school.
Private insurance companies must fully cover all medically necessary mental health and substance abuse disorder treatments under the same terms as other medical conditions.
Healthcare providers must now report sexual orientation and gender identity data, if known, for COVID-19 and other communicable diseases to better understand impacts on the state's LGBTQ population.
Manufacturers of cleaning products sold in the state, including air deodorizers, polishers and floor cleaners, must list all ingredients on labels.
Housing
Foreclosed homes can't be bundled together for sale to a single buyer, as many were during the Great Recession, and tenant or other housing advocacy groups have 45 days to offer a higher price. The major provisions of the new law expire in 2026.
A California law that allows a victim of domestic abuse or sexual assault to get out of a housing lease early now includes family members of murder victims and other violent crimes.
Homeowners in high fire hazard areas must create a five-foot "ember resistant zone" surrounding their home and outdoor decks, with guidelines from state officials phased in over the next two years.
Criminal justice
California law enforcement must honor a gun violence restraining order issued in another state.
A sentence of probation for most misdemeanors will be limited to a maximum of one year, and probation for a felony will be limited to two years.
California's juvenile justice correction centers will stop taking new inmates on July 1 as the state begins to transition responsibility for young offenders to individual counties.
Inmates in California prisons must be classified by their gender identity, to be determined when taken into custody.
Women held in a jail or prison who are pregnant or believe they might be pregnant must have access to a pregnancy test and other pregnancy-related services.
Policing
Police officers can no longer use chokeholds or any restraint that compresses a person's carotid arteries.
California's attorney general must investigate when an officer-involved shooting results in the death of an unarmed person.
Counties can create a civilian oversight board or inspector general to independently oversee the work of a sheriff and, if needed, to issue subpoenas.
Racial equity
A nine-member task force will convene by this summer to examine whether California will establish a program to provide reparations for slavery.
Jury commissioners in each of the state's 58 counties will receive information by Nov. 1 on local citizens who have filed their taxes, an effort to ensure there's a more diverse pool of potential jurors.
Workplace
Independent contractors who work for app-based companies such as Uber, Lyft and DoorDash are now eligible for a limited number of healthcare and other workplace benefits, including a guaranteed wage for time spent behind the wheel, under a law approved by voters.
California's minimum wage rises to $14 an hour for large companies, with pay rising to $13 in workplaces with 25 or fewer employees.
Farms with 26 or more workers must pay overtime after 8.5 hours of work in a single day or 45 hours in a week.
Paid family leave can now be taken for situations arising out of a family member or loved one's active service in the U.S. armed forces.
Most employers with 100 or more workers will have to annually submit pay data to state officials based on race, ethnicity and gender.
Beginning in July, California government licensing bureaus and boards must add information to their websites about the current wait time for entrepreneurs to obtain or renew a state license.
Education
Students who enroll at a California State University campus in the fall will be required to take an ethnic studies course to graduate. The law identifies "Native Americans, African Americans, Asian Americans, and Latina and Latino Americans" as four recognized groups on which the courses may focus.
California becomes the first state in the nation to impose regulations on student loan servicers similar to those for credit cards or mortgages. The law requires companies to inform borrowers about programs that can lower monthly payments or offer debt forgiveness, and it allows consumer lawsuits against companies that don't comply.
Lifestyle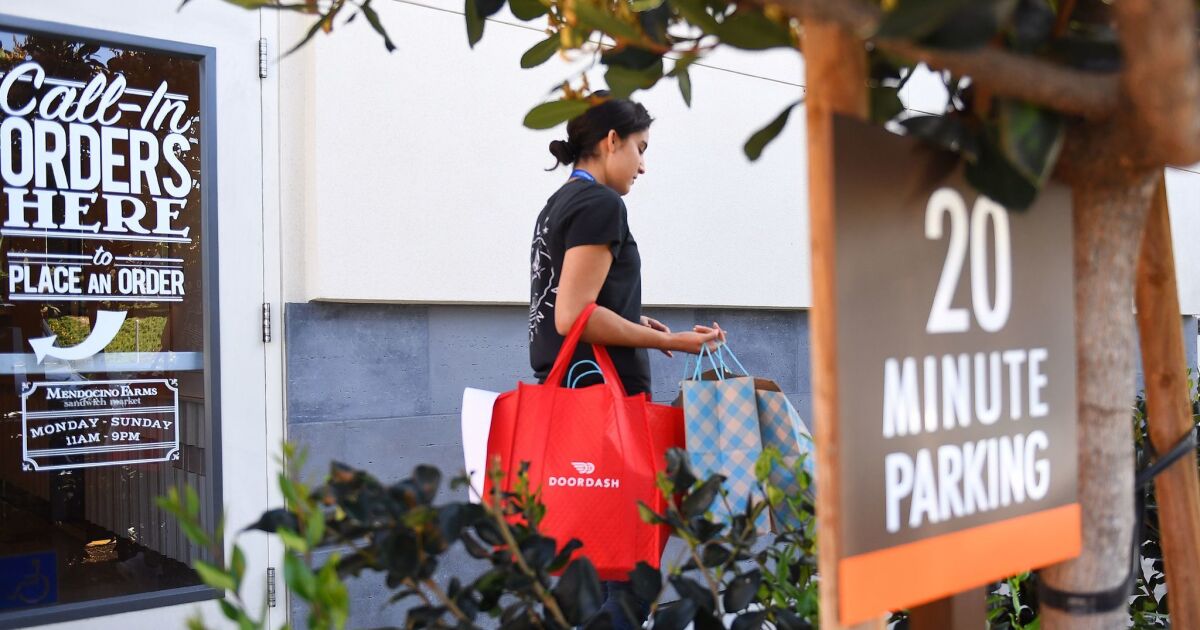 App-based food delivery services must obtain permission from a restaurant before delivering its food. Those companies must also ensure safety seals on food items aren't broken and temperature controls are used during delivery.
California emergency call centers must be able to accept text messages to 911.
A person who rescues an unattended and endangered child age 6 or younger from a vehicle can't be held liable for any damage to the car or truck.
Youth football leagues cannot hold more than two full-contact practices a week, each lasting no longer than half an hour. An emergency medical official must be present at games, and someone to evaluate injuries must attend practices.
The retail sale of all dogs, cats and rabbits is no longer allowed. Shelter or rescue groups can offer pets for adoption in pet stores, as long as the store isn't paid to display the animals.