Flintridge Bookstore will move into former Citizens Business Bank site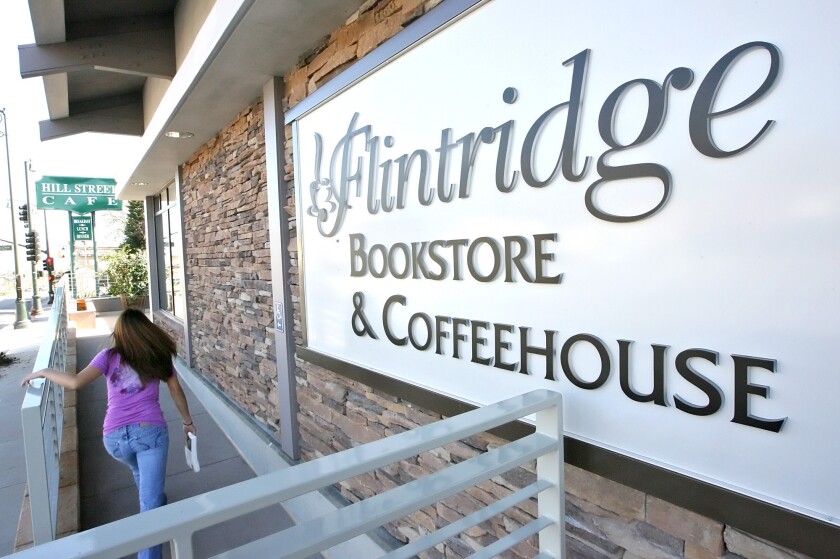 Flintridge Bookstore will move into the former site of the Citizens Business Bank at 858 Foothill Blvd. sometime in February, after owner Peter Wannier signed a five-year lease with the building's owner last week.
Wannier said he intended to transition the store's titles to the new location in sections, so as not to disrupt business during the move.
"My vision of this is not that we'd pack everything into a million boxes," he said. "If we move a piece at a time there might be a section or two in flux but we're basically open and can make sales."
In its new central location, the bookstore will no longer operate a coffee shop but will most likely include some form of community meeting space and continue to offer its on-demand book printing services, postal counter and a selection of gifts.
Wannier said the smaller 2,300-square-foot space better suits the needs of the business and the community than the current property at 1010 Foothill, which is about 6,400 square feet.
"We want to still be centrally located in La Cañada, and we feel that's a very good alternative," he said of the new space, less than 400 yards east of its current location. "It's right across from the Town Center, and right across the street from Sprouts, which we support."
In November, Wannier sold the larger property to Glendale mortgage lender HouseAmerica for $4.9 million. He said Wednesday he was no longer interested in managing the building and hoped to focus on "the book business."
Alex Venneri, who owns 858 Foothill and several storefronts east of the parcel, confirmed Wannier signed a five-year lease with the option of a three-year extension.
Venneri said the bookstore is one of several businesses interested in leasing his properties, some of which became vacant earlier this year when Citizens Business Bank leased tenant space at the new La Cañada Flintridge City Hall building, and real estate firm Deasy Penner Podley moved one block west on Foothill.
"We're now looking at a couple of different proposals for the rest of the space," Venneri said. "I'm taking my time to find who I want to go in there."
Kumon Math and Reading Center, currently located at 1051 Foothill, is negotiating a lease for an 850 Foothill Blvd. storefront and will go before the city's Planning Commission Thursday for a minor conditional use permit to allow for tutoring services.
Venneri said Flintridge Bookstore was a good fit for his property.
"They're very nice people," he said. "We're glad to have them."
---