Today's Headlines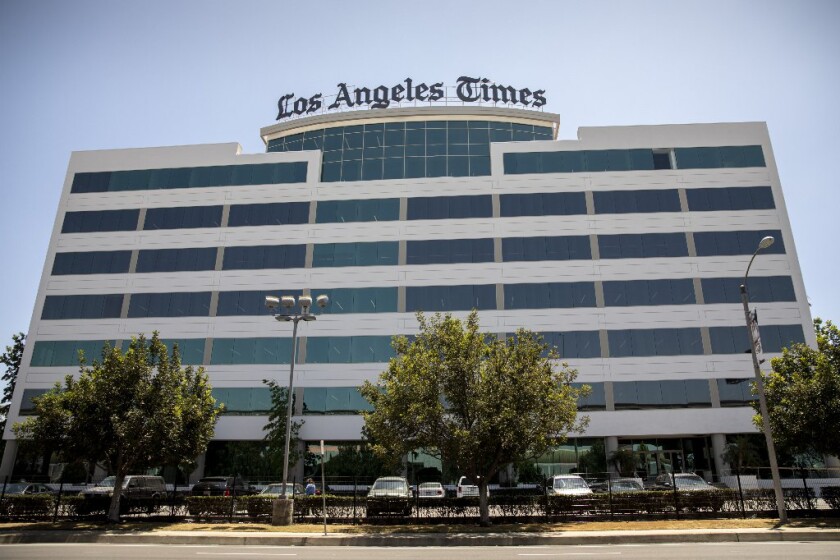 The Los Angeles Times will fold the Glendale News-Press, Burbank Leader and La Cañada Valley Sun
Hubbell will be replacing Robyn Anders, who took a position as Burbank Unified's coordinator of instructional technology.
California Stories from The Times
After a background check and a swearing-in ceremony, the tiny Chihuahua-pug mix, who suffers from cerebellar hypoplasia, has become a shelter mascot.

Liliana Carrillo, who is suspected of killing her three children, is charged with a Kern County carjacking as she fled. Murder charges are expected later this week.

Bills moving forward in the state Legislature were applauded by an array of civil rights and police reform groups.

The Los Angeles Police Commission on Tuesday gave top LAPD officials two weeks to consolidate three recent reports on the department's handling of last summer's protests into a single plan of action that identifies top reform priorities, estimates associated costs and sets a timeline for implementation.
Woodbury University officials plan to continue online learning through the spring and summer semesters.
Associated Student Body presidents from high school across California are banding together to create the California Class of 2020 project, a response to social-distancing measures during the coronavirus pandemic.