Community: Girl Scouts' projects help preschoolers and farm workers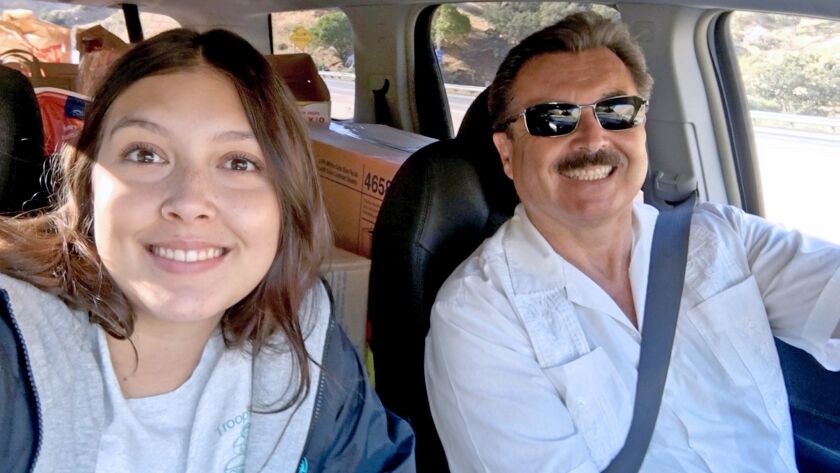 Two Burbank Girl Scouts have received Gold Awards, which is the highest honor in the program and is achieved by completing a service project that benefits the community.
No one knows the girls or their projects better than Gena Downey, of Burbank, who has been a Girl Scout leader for 15 years and is a Gold Mentor for Girl Scouts of Greater Los Angeles, which covers Burbank and surrounding areas.
As a member of the Gold Mentor Board, she sees the proposal reports the girls submit initially for their Gold Award projects and she is also on the board that judges their final reports. She usually works with 12 girls a year.
"So I really get to see most every girl I work with before, during and after," she said.
Elizabeth Yamarone, 18, who graduated from Immaculate Heart High School in May, conducted her project, called "Little Church Book Drive," at St. Finbar Catholic Church, where she attends.
Downey has known Yamarone since she was 5 years old.
"She is a leader and a thinker and a planner and very compassionate," Downey said.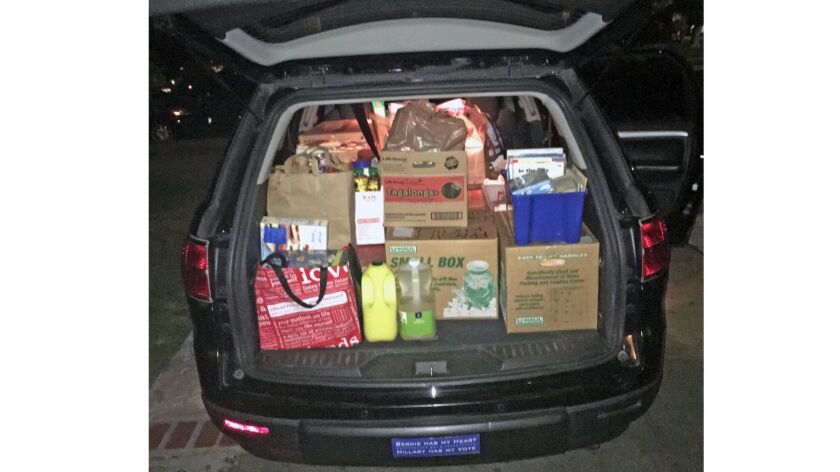 Yamarone set up a book drive and created a reading area at her church. The book drive was for the preschool Sunday School program, which is called "Little Church."
She built shelves, created murals with the children and collected coat racks, chairs and rugs for the space.
She bought chairs at garage sales and sanded them down.
She also left behind a binder with lessons that teachers can refer to for projects, such as a preschool literacy program.
She gave bookmarks to those who donated books and created tags she placed in the books with donors' names, so they would get credit for having donated them.
"Another thing she learned was budgeting," Downey said. "She bought too much paint and not enough for this and that, so her budgeting was off, but she feels like now she's a resourceful problem-solver, so she got a lot out of that."
Julia Coronado-King titled her project "Girl Scouts for Farm Workers." The 18-year-old graduated in May from Burroughs High. She took note that farm workers in California's Central Coast work in extreme heat, make very low wages and aren't able to provide enough food for their families.
They often stand in line for hours to get a single bag of groceries.
Working with the United Farm Workers labor union, Coronado-King organized fundraisers and went out and purchased food, toiletries and books for the farm workers and their families.
She also created an awareness video.
'Bud's Odyssey' receives top honor in local festival
"Bud's Odyssey," created by Burbank filmmaker Mark Kirkland and members of the Kingsbury family won Best Documentary Short for at the Burbank International Film Festival this past weekend.
Families and friends gathered for the 2:30 p.m. screening on Sunday at the Burbank AMC 16. Awards were presented later that evening.
It was an honor, Kirkland said, to share the story of 1st Lt. Robert "Bud" Kingsbury.
Kingsbury's B-17 bomber was shot down over the Tyrrhenian Sea in 1943 during World War II. He was captured and spent 22 months in a German prisoner of war camp.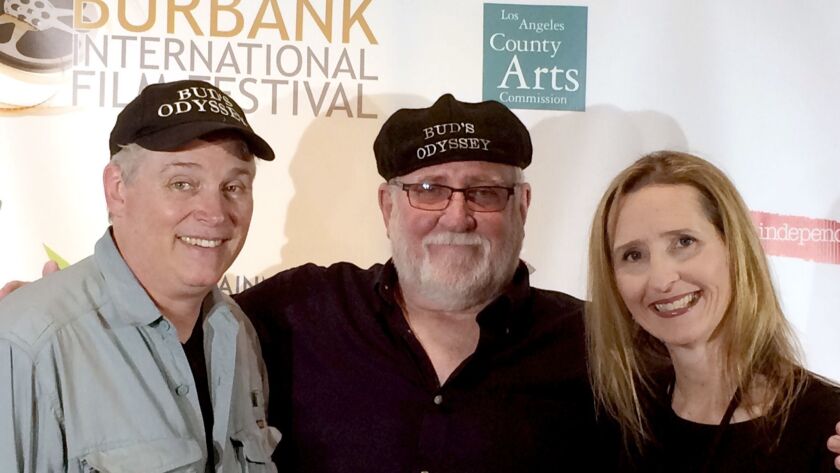 "As a filmmaker and the stepson of a World War II combat veteran, I am overjoyed to have our film, 'Bud's Odyssey' recognized," Kirkland said. "I will always be proud of and inspired by my late friend, 1st Lt. Robert "Bud" Kingsbury."
Also attending the screening were Kirkland's wife, Letty Kirkland, and Kingsbury's son Bob Kingsbury and granddaughter Jennifer Kingsbury, who is the film's narrator.
"Winning in the Burbank International Film Festival was the culmination of four years of working on and sharing our documentary," Bob Kingsbury said.
"This documentary will be an inspiration to many for years to come. It will also show others the toll of post-traumatic stress disorder (PTSD) and the need to obtain help in overcoming this terrible problem that so many have today," he added.
The family has created the Bud's Odyssey Foundation, which helps veterans and first responders with PTSD using neuro-feedback treatments. These treatments are provided through donations at no cost to the recipients.
For more information, visit budsodysseyfoundation.com.
JOYCE RUDOLPH can be reached at rudolphjoyce10@gmail.com.
---