On the Town: Exhibit showcases diversity of clay, glass artists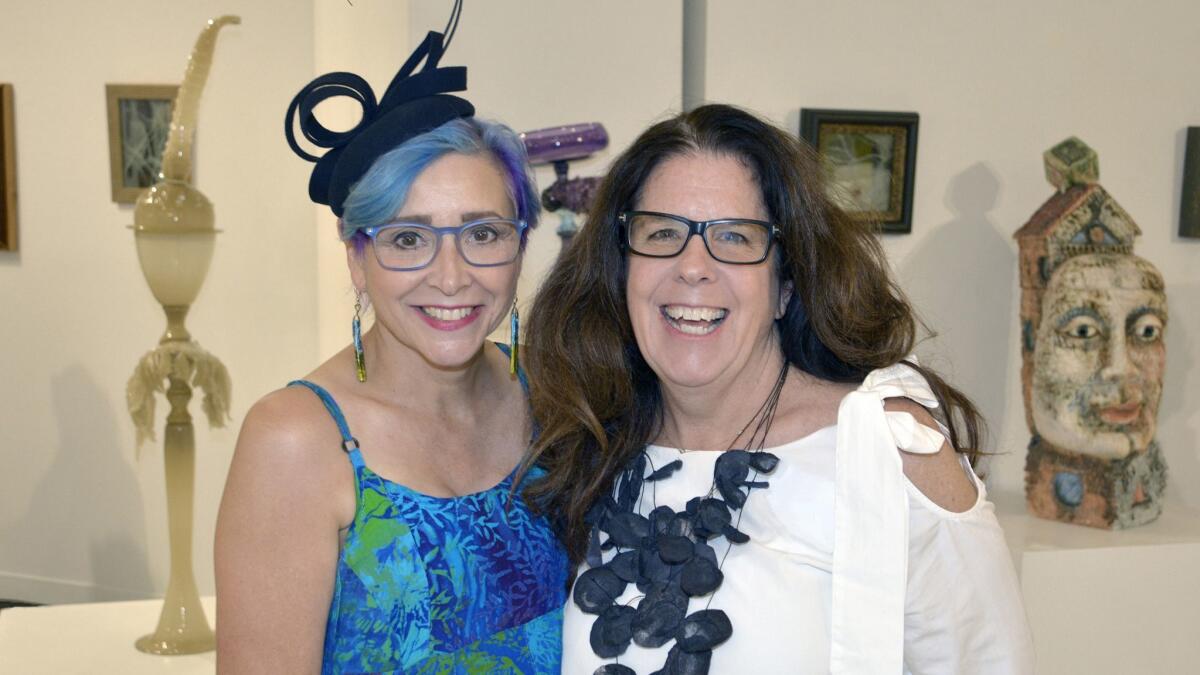 Every work of art has a story behind its inspiration and creation.
This past week, as the Assn. of Clay and Glass Artists of America's exhibit opened at Burbank's Betsy Lueke Creative Arts Center, the artists behind many of the displayed pieces were on hand to share some of those stories.
During the opening-night reception, hosted by the gallery's director, Virginia Causton-Keene, and exhibit coordinator, Caroline Blackburn, the tales told were as diverse as the artists who told them, and the media they work in, from ceramic and porcelain, to blown glass.
Blackburn, herself a ceramic artist who creates stoneware that pays homage to classic architecture and couture fashion, said that one of her displayed pieces was inspired by the work of the late British fashion designer and couturier Alexander McQueen.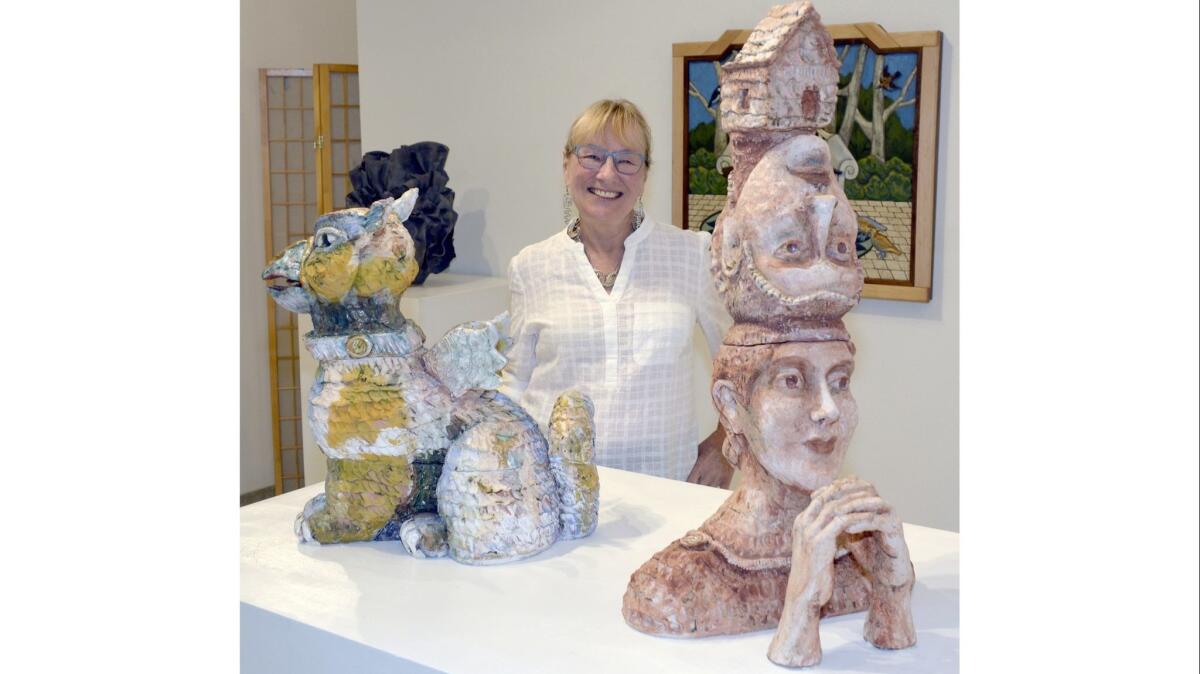 Paying tribute to McQueen's work, Blackburn said that the overlaid variations of black she incorporated into her piece reflect the complex, perplexing, dark and provocative beauty the designer employed in his creations.
Going from the dark to the whimsical, artist Cheryl Tall said she had always wanted to write and illustrate children's books.
"As a painter, I began to charter new artistic territories, and when I began to create ceramic sculpture, I realized it allowed me to go much further in giving life to magical characters and places beyond what I could ever do in a book," she said.
Among the most captivating, intriguing and elegant of the pieces on exhibit in the show are the blown-glass creations of Japanese artist Kazuki Takizawa.
"I have one piece on display that is from my 'Guardian' series, which represents how art can protect us," said Takizawa, who was raised in Hong Kong.
"We lived in China because of my parents' work, and I grew up in a very sheltered Japanese community, so I never learned to speak Cantonese," Takizawa added.
"I suffer from various mental-health issues, including bipolar disorder, which, along with not being able to speak the language of the country where I was raised, added to the difficulties I had in expressing myself. That is why I was attracted to art. With art, you don't need language to express yourself."
The current show, which will run through Sept. 27, also features works by Pierre Bounaud, Karen Bouse, Alone Larson and Harrie Glass.
The Assn. of Clay and Glass Artists of California was established in 1945 to maintain high standards of craftsmanship and design in clay and glass.
Today, the association has more than 300 members, including artists, students, patrons, supporters, galleries, network organizations and corporate sponsors from throughout California.
The Betsy Lueke Creative Arts Center is located at 1100 W. Clark Ave. in George Izay Park. Along with exhibits that change on a monthly basis, the center offers art classes that include pottery for both children and adults.
For more information about gallery hours and classes, call (818) 238-5397.
DAVID LAURELL may be reached by email at dlaurell@aol.com or (818) 563-1007.