On the Town: Casino event antes up funds for Children's Hospital Los Angeles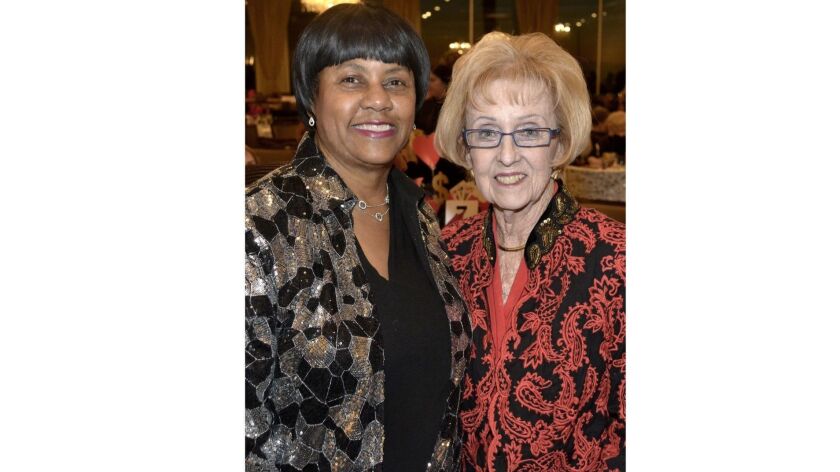 Whether it was luck or loss to be found at the poker tables, the money raised by the La Providencia Guild of Children's Hospital Los Angeles at last week's Casino Royale gala will mean hope and life for many children and their families.
Glenda Jones, guild president, and the event's chairwoman, Lynn White-Shelby, welcomed more than 200 members and supporters to their annual fall fundraiser held at the Castaway restaurant.
Presented as a night of casino-style poker gaming, the higher the stakes became at the tables, the higher the amount of money raised for the hospital.
Preceded by a sit-down dinner and live auction conducted by Brooks Gardner that offered diamond earrings and getaways to various entertainment venues, the evening's gaming was only interrupted to announce the winners of the event's opportunity drawings.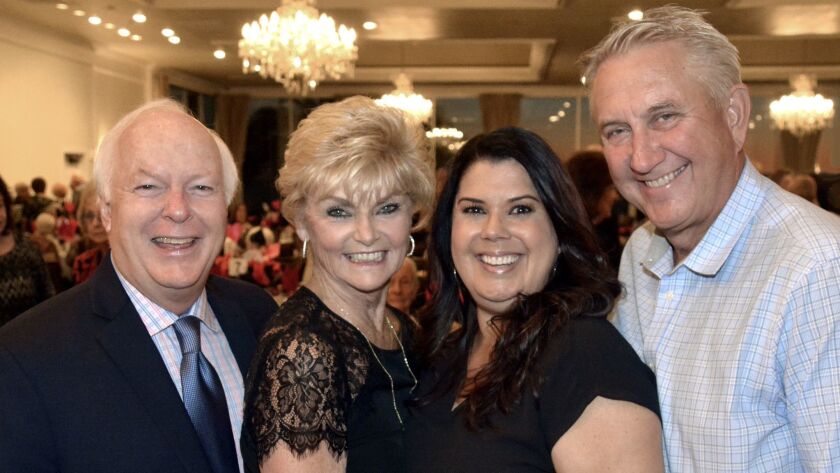 Among the dignitaries in attendance at last week's fundraiser were City Councilman Bob Frutos, former Mayor Bob Bowne and his wife, Dianne, and guild board members Sue Meckley, Lorelei Kelley, Ann O'Donnell-Gardner, Nancy Wiggins, Joan Chandler, Vicki Margolin, Malena Tappen and Sue Ann Gordon.
La Providencia Guild's current fundraising goal of $6 million will support the associates endowed chair for the chief of the children's orthopedic center and the associates endowment for liver and intestinal research.
Led by Dr. David Skaggs, the children's orthopedic center uses the most advanced methods to treat a range of conditions, from broken bones to scoliosis.
The hospital's division of gastroenterology, hepatology and nutrition, which operates under the direction of Dr. Rohit Kohli, takes a comprehensive approach to caring for patients with a variety of intestinal, liver and nutritional disorders.
The division conducts more than 12,000 outpatient visits and performs more than 1,900 endoscopic procedures and close to 30 life-saving liver transplants every year.
As one of the 28 associate and affiliate members of Children's Hospital Los Angeles, the La Providencia Guild is governed by the hospital's associates and affiliates office.
Established in Burbank in 1947, the guild operates a thrift shop located at 3301 W. Burbank Blvd. managed by member volunteers.
For more information about the thrift shop, support opportunities, future fundraising events and membership, visit laprov.org.
David Laurell may be reached by email at dlaurell@aol.com or (818) 563-1007.
---