On the Town: Rotarians host holiday bash, present lifetime achieve award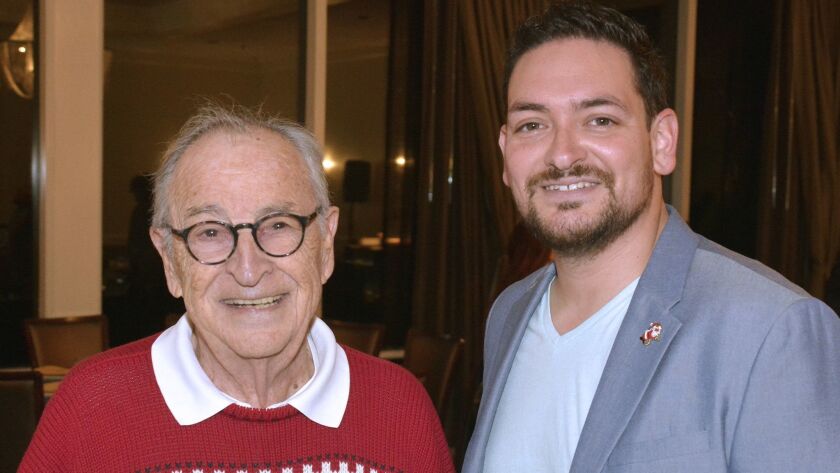 Holiday parties are typically occasions when businesses and organizations take a break from work and revel in a few hours of cheerful celebrating.
This past week, the Rotary Club of Burbank did the latter without giving up on the former.
Hosted by the organization's president, Albert Hernandez, local Rotarians and guests gathered at the Castaway restaurant for a festive evening of food and entertainment and took care of three important business-related issues.
"Tonight, we will be honoring two of our club's most outstanding individuals, naming our incoming president and making a major announcement in regards to a three-year funding commitment," said Hernandez as guests began to arrive.
"Along with the business we'll be conducting, we will also be having an enjoyable evening," he added with a smile.
The top order of business was to give former Burbank Unified school board member Peter McGrath the Rotary Lifetime Achievement Award.
"Pete has been a Rotarian for 52 years of the 95 years Burbank Rotary has been in existence," Hernandez said. "There may never be anyone else who will hit that milestone."
The organization also honored former Burbank Police Capt. Janice Lowers with the Women in Rotary History Impact Award.
"Janice has been instrumental in getting Rotary involved in several community projects," Hernandez said. "She is a true gem in Burbank."
Along with announcing that Gregory Madore will succeed Hernandez as the group's 2019 president, last week's event also saw local Rotarians present representatives from Providence St. Joseph Medical Center Foundation with a commitment check of $25,000 for the medical center's new emergency room and urgent-care facilities.
"Tonight, we will be presenting the foundation with $10,000 and will provide the balance over the next three years," Hernandez said.
Accepting the check was Michael Mayne, senior development officer and philanthropic gifts adviser for Providence St. Joseph, Renée Bianco, the foundation's executive director, and Dr. Celina Barba-Simic.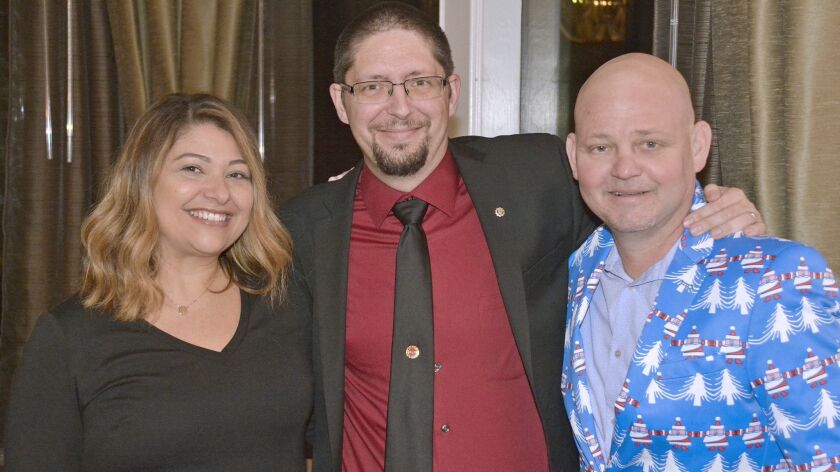 The foundation's five-year fundraising campaign, established to raise $70 million to construct a new emergency room that will include an onsite urgent-care facility, will improve triage to reduce wait times, double the number of treatment rooms that will include isolation rooms, provide faster diagnostic information to doctors and establish state-of-the-art communication technologies.
Hernandez concluded the evening's festivities by reminding everyone about the organization's second annual Karaoke Bash fundraiser, which will be held on May 11.
Proceeds from the upcoming event will benefit the St. Joseph emergency-room project as well as other nonprofits and schools that benefit from the Rotary Club's philanthropy.
For more information about the Burbank Rotary Club, membership or events, visit burbanknoonrotary.org.
David Laurell may be reached by email at dlaurell@aol.com or (818) 563-1007.
---