On the Town: Philharmonic concert blends music with fashions by Woodbury students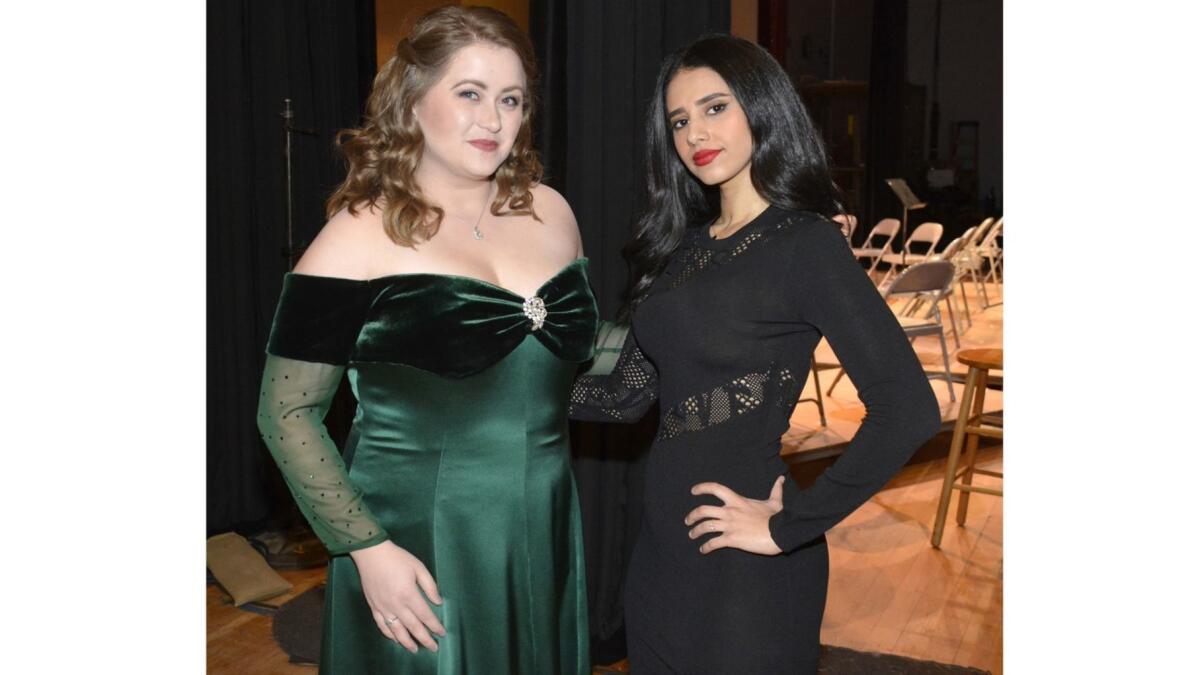 In celebration of its 29th anniversary, the Burbank Philharmonic Orchestra teamed up with the fashion design school at Woodbury University in Burbank "Fashion Meets the Phil" concert, held for the fifth time over the past several years, staged in the Lanterman Auditorium in La Cañada Flintridge this past Saturday evening.
The event's goal was to blend and showcase the talents of young musical artists who perform wearing gowns created specifically for them by Woodbury's fashion-design students.
Following a welcome by Steven Kerstein, director and conductor of the Burbank Philharmonic Orchestra, Chris Erskine, a Los Angeles Times columnist who served as special guest conductor, took up the baton to lead the orchestra in "The Star Spangled Banner."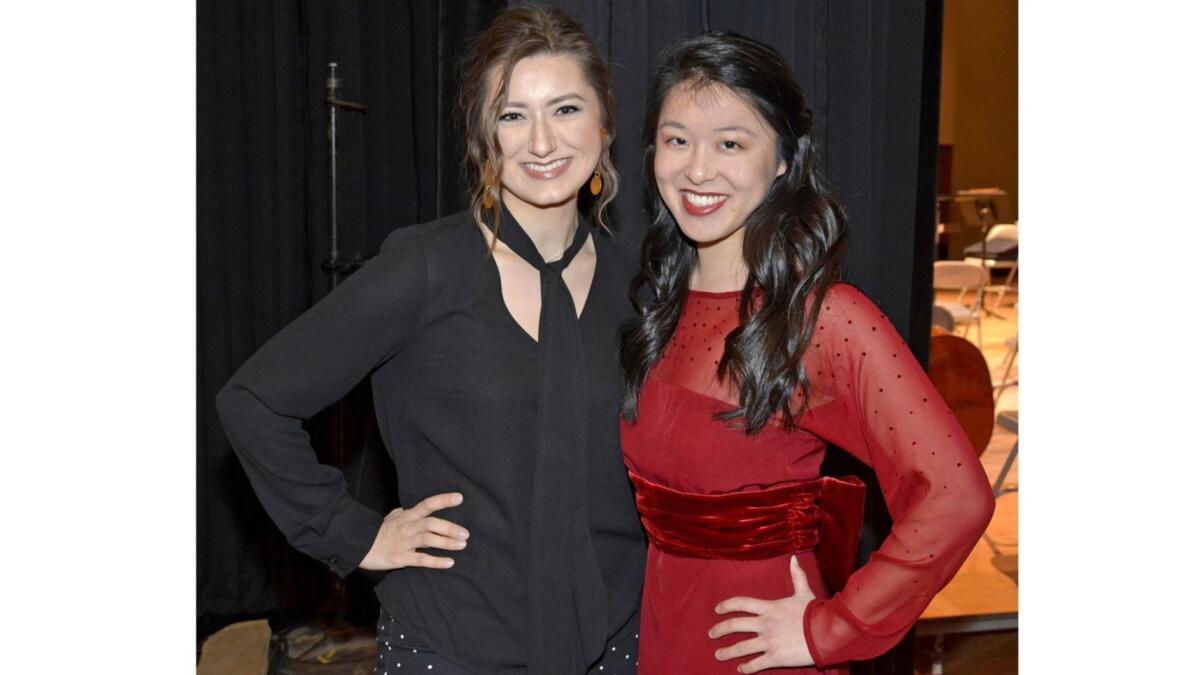 Along with an evening that included selected works of Gioachino Rossini and Ludwig van Beethoven, the concert featured two solo performances, one by harpist Alyssa Katahara and the other by soprano Esther Tonea.
Performing Claude Debussy's "Dances Sacred and Profane" under the direction of the orchestra's assistant conductor Michael Stanley, Katahara wore a red silk-and-chiffon gown adorned with Swarovski crystals, created by Katrin Divinets.
Tonea's performance of "Exsultate, Jubilate" by Wolfgang Amadeus Mozart, was flawlessly executed. She wore an emerald green silk, chiffon-and-velvet gown designed by Ahad Alshaea.
Among the special guests attending the concert were the orchestra's president, Karen Craig and board members Tim Starks, Tom Lang, Michael Arnold, Dan Bernstein, John Echeto, Joyce Kneisel and Steve Trytten.
Other notables in attendance were Anna Leiker, who serves as chair of Woodbury's fashion design department, and professor Wayne Kastning, who has created designs for some of Hollywood's biggest names, four U.S. first ladies and has been teaching fashion design at Woodbury since 2012.
"Ahad and Katrin were selected to design these gowns because they have both proven to possess the reliable ability to create aesthetically beautiful clothing that is also functional for a stage performer," Kastning said.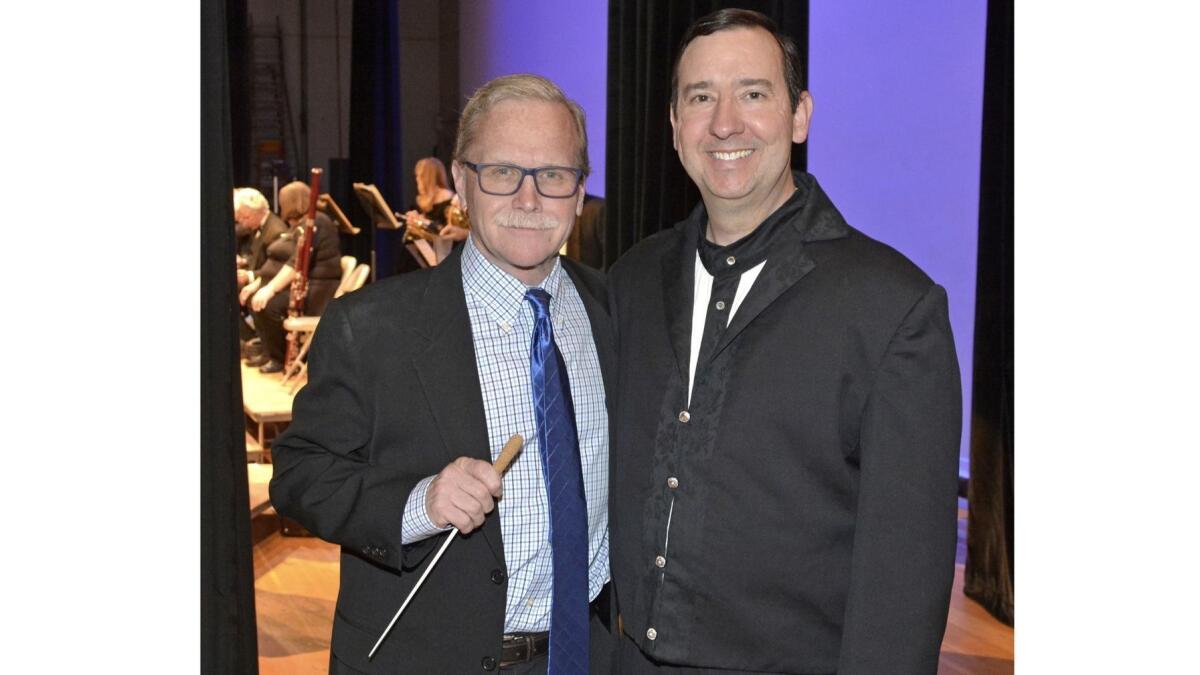 "Both of these talented designers embraced this assignment with enthusiasm and put in over 40 hours of work into the creation of each gown," he added.
Following the performance, Kerstein and Stanley are now turning their attention to the Burbank Philharmonic Orchestra's upcoming 18th annual young artist competition, which will take place in May, in partnership with the Hennings-Fischer Foundation.
For more information about the orchestra, visit burbankphilharmonic.org, or call (818) 771-7888.
David Laurell may be reached by email at dlaurell@aol.com or (818) 563-1007.