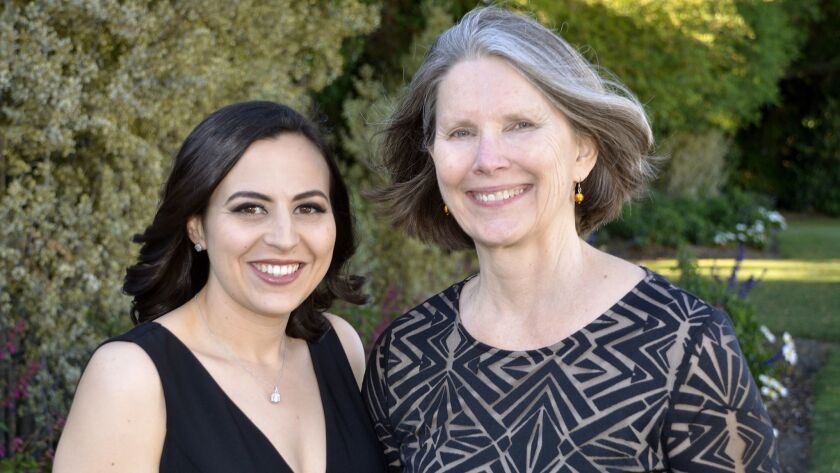 If you took to the links of Lakeside Golf Club for a round during its first decade of operation, it's a pretty good bet the young caddies and maintenance workers you would have encountered were outfitted in suspenders, knickers and collarless shirts, topped off with ivy or newsboy caps.
For parents, alumni, community supporters, faculty and staff of Providence High School, those days of yore returned to Lakeside as it played host to the school's 2018 fundraising gala last Saturday evening.
After being greeted by students of the school's performing arts department decked out in garb of the 1930s, more than 225 guests were escorted to the golf club's grand lawn for a sunset cocktail reception and silent auction.
"This is our largest fundraising event of the year," said Allison Knowles, who co-chaired the event, along with Vickie Bagwell, Susan Yee, Joannes Rodriguez, and Elizabeth Park, with the school's advancement department.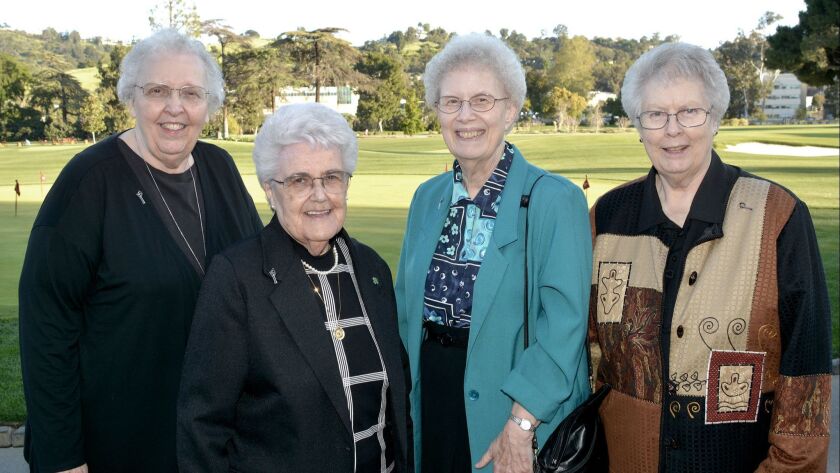 "The money we raise at this event goes directly to purchase supplies and equipment, and fund the programs that benefit our students," Knowles added.
Following the reception, the group was served dinner in Lakeside's dining room and had the opportunity to participate in a live auction that included a VIP invite for two to attend the upcoming 1980s-themed farewell party for the retiring Joe Sciuto, who has served as Providence's head of school since 2011.
Other live auction items included luxury suite tickets for Lakers and Clippers games, the chance to serve alongside Principal Allison Castro as principal for a day, and a round of golf at Lakeside with Scott McLarty, the school's incoming head of school .
Among the special guests in attendance at the gala was the school's former principal, Sister Lucille Dean, Sister Judith Desmarais, who serves as the provincial superior with the Sisters of Providence, Dr. Angelique Campen of Saint Joseph Medical Center, former Burbank Mayors Michael Hastings and Bill Wiggins, and Barbara Schanbar, Teresa White and Mary Hawkins of the Sisters of Providence.
On Sept. 19, 1955, Providence High School officially opened its doors with an enrollment of 81 female students. The school went coeducational in 1974, and in the 1980s, facing a decline in parochial school enrollment, almost closed its doors.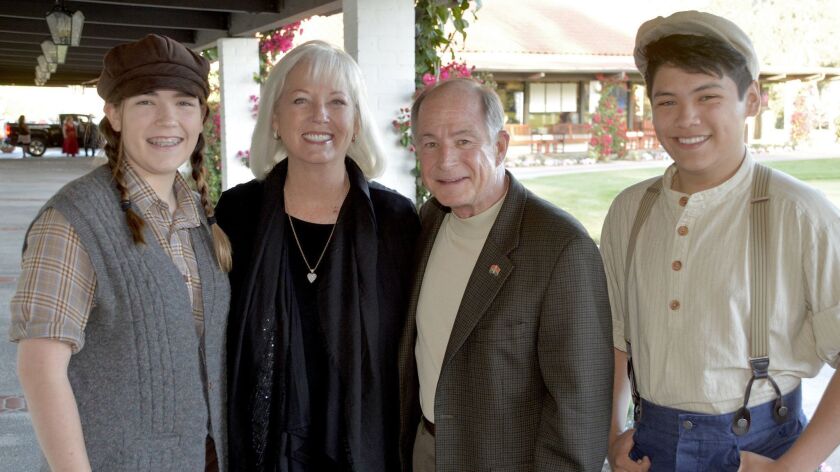 The Sisters of Providence, which oversees the school's operations, announced that enrollment had dropped so low, the school would close at the end of the 1988-89 year.
Unhappy with that decision, a group of determined parents banded together with then-principal Dean and worked tirelessly with the administration and faculty to design recruitment and public awareness programs, many of which are still in place today.
They also laid the groundwork for the eventual creation of academic focus programs, created a scholarship committee and established Providence in Action, an interactive workshop for prospective students.
Accomplishing its goal of increased enrollment, Providence entered the 1990s on a high note, and since then has continued to prosper as a National Blue Ribbon School of Excellence as recognized by the U.S. Department of Education.
David Laurell may be reached by email at dlaurell@aol.com or (818) 563-1007.
---