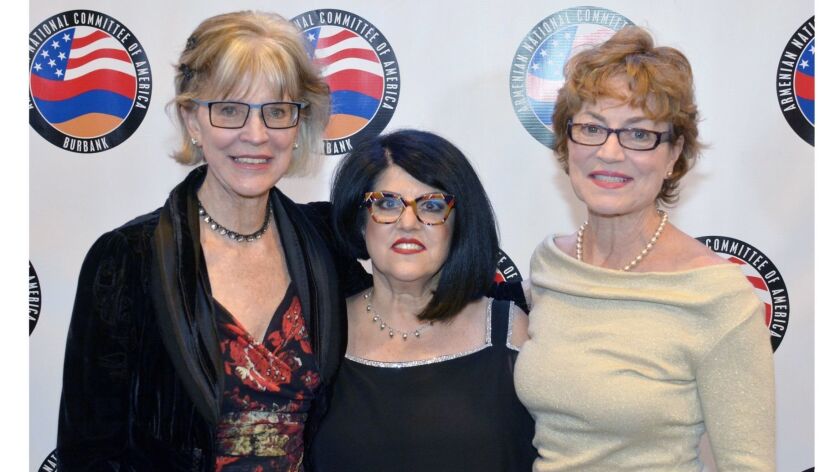 The Burbank chapter of the Armenian National Committee, or ANC, held its 10th annual recognition gala at the Arbat Banquet Hall this past Friday evening.
Welcomed by Souzy Ohanian, elementary education director at the Rose and Alex Pilibos Armenian School, and the event's chairwoman, Lillane Arejian, close to 300 supporters enjoyed the evening of dining, entertainment and addresses by dignitaries including Burbank Mayor Emily Gabel-Luddy and Silva Kechichian, who serves as the chairwoman of the ANC's Burbank chapter.
Kechichian spoke of the work the organization has done in Burbank since its establishment in 1990.
"Having carried the mantle of being the marshals of the Armenian community in Burbank, we defend, advocate, encourage, motivate and educate Armenian Americans to advance their civic participation," Kechichian said.
"We work side by side with Burbank officials to understand their needs, to convey ours and to advance the social, cultural, economic and political rights of all Burbank Armenians," she added.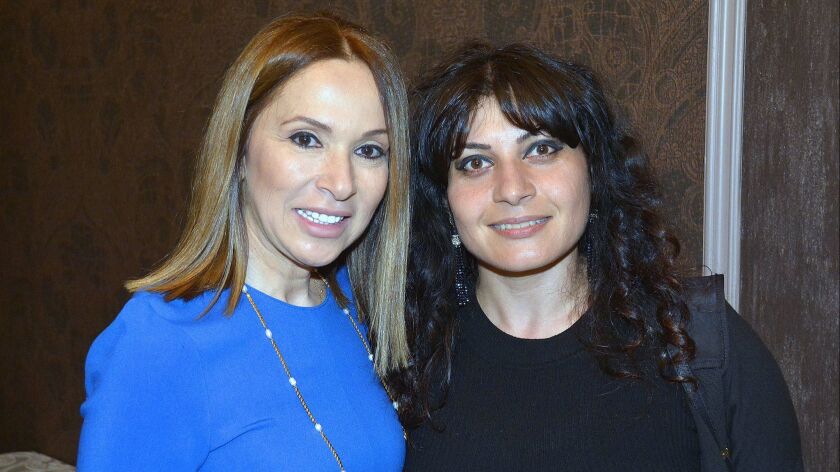 The evening's keynote speaker was Tereza Yerimyan, the ANC of America's former western region's government affairs director who also served as the president of the East Hollywood Neighborhood Council, where she was Little Armenia's direct representative to the Los Angeles City Council.
Yerimyan highlighted the successes of the organization's summer internship programs, which expand Armenian American youth participation in the American civic and public-policy arenas.
The evening also saw the ANC continue its tradition of recognizing the contributions of individuals who have contributed to the betterment of the local Armenian American community.
Among the honorees at this year's event was Burbank Fire Chief Eric Garcia, who received the William Saroyan Award for Community Activism, and the Armenian Youth Federation Youth Corps program, currently celebrating its 25th year, which was recognized with the Karekin Njdeh Award for Youth Activism.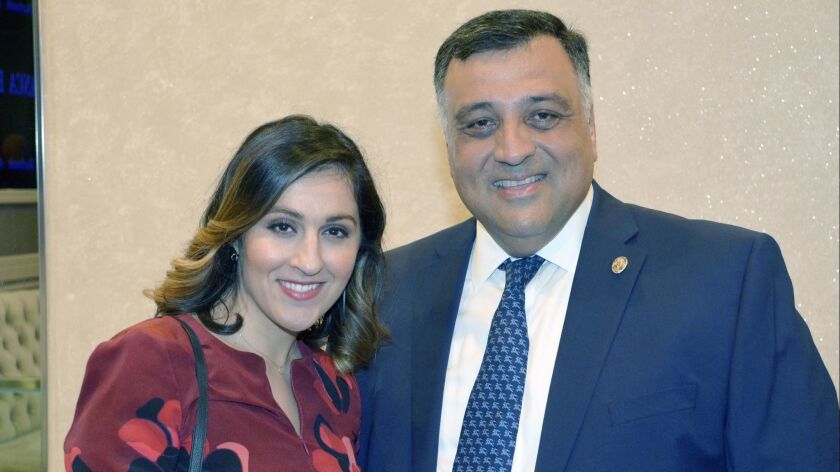 The ANC Burbank also honored its former chairman Zareh Khachatourian as the organization's Activist of the Year, and Kevork Sarkissian for his 30-plus-year career as an educator.
The event was made possible by its committee, which included Nune Anmahouni, Apo Atteukenian, Joseph Hovanessian, Suzy Ounanian Sarian, Aroosh and Gaidzag Shahbazian, Sarkis Simonian, Houri Tavitian and Armine Zakaryan.
Among the many local dignitaries in attendance were Rep. Adam Schiff (D-Burbank), state Sen. Anthony Portantino (D-La Cañada Flintridge), Assemblywoman Laura Friedman (D-Glendale), Vice Mayor Sharon Springer, City Councilman Bob Frutos, Burbank Unified school board members Roberta Reynolds and Armond Aghakhanian, City Clerk Zizette Mullins, City Treasurer Debbie Kukta, and Police Chief Scott LaChasse.
David Laurell may be reached by email at dlaurell@aol.com or (818) 563-1007.
Support our coverage by becoming a digital subscriber.
---