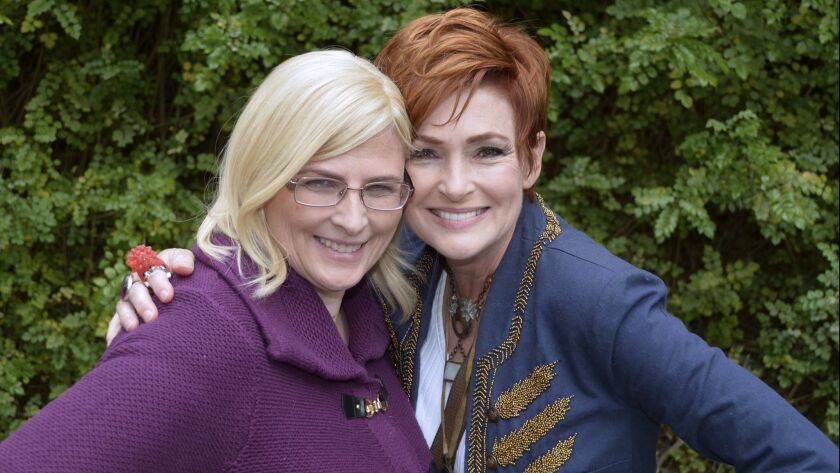 There aren't many cities that can say they have a world-class zoo in their backyard, but Burbank can.
Whether it's to experience the wonder of the world's wildlife, learn about conservation or serve as a volunteer or docent, Burbank residents have been enjoying and exploring the 133 acres of the Los Angeles Zoo and Botanical Gardens and its collection of 1,400 animals, representing 270 different species, and 800 different plant species since the late 1960s.
This past week, Burbankers did something a bit different at the zoo: some wild partying.
More than 800 supporters gathered for the annual Beastly Ball, sponsored by the Greater Los Angeles Zoo Assn., or GLAZA, and attendees included Burbank residents and business representatives who enjoyed an evening of fun and fundraising that saw the organization raise close to $1.2 million.
"We are so grateful to our community who came out in support of GLAZA and the L.A. Zoo," said Dawn Petersen-Amend, the organization's interim president.
"The monies raised this past weekend go toward many important programs, including education to enhance the public's understanding of the challenges facing wildlife and the need for conservation action," Petersen-Amend added.
Local residents, including Jamie Keyser Thomas, Vicky Todd, Samantha Kinne and Joe Teplicky, all with the Walt Disney Co., enjoyed the evening that offered live music, roaming entertainers, up-close animal encounters, and 15 wining-and-dining stations provided by restaurants including Burbank's Simmzy's and the Smoke House.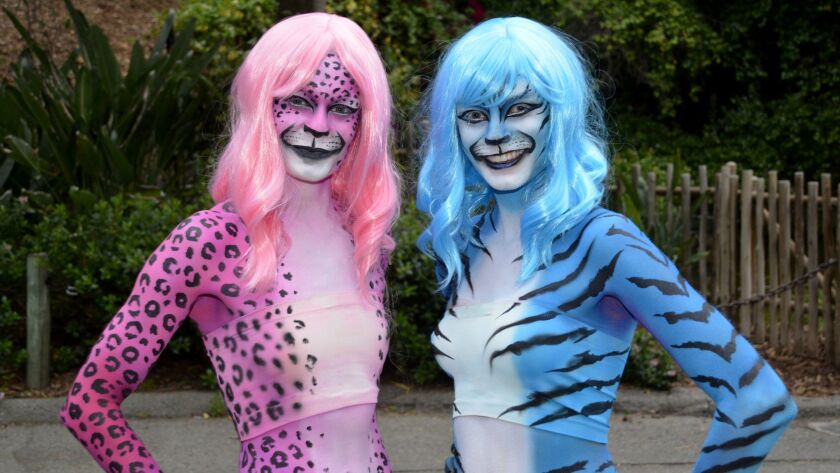 Other notable Burbankers out in support of the zoo included actress and zoo ambassador Carolyn Hennesy, and independent producer Jacqueline Lewis, who is currently handling publicity for the Amazon Prime digital drama series "The Bay."
Also in attendance was Allie Adkins Liles, wife of actor Jason Liles, best-known for his role in the 2018 film "Rampage," in which he played George the giant gorilla, and who is currently appearing as the three-headed, golden-scaled dragon, King Ghidorah, in the Warner Bros. and Legendary Pictures' film "Godzilla: King of the Monsters."
This year's Beastly Ball honored legendary oceanographer, explorer and author Dr. Sylvia Earle, who has dedicated her life to protecting the ocean and its wildlife, Glen Curado, founder and chief executive of the World Harvest Charities and Family Services, and recently retired GLAZA president Connie Morgan for her 16 years of dedication and service to the Los Angeles Zoo.
If you missed the wild excitement of the Beastly Ball, you can experience a scaled-down version of the event during the zoo's Roaring Nights, a summer entertainment series that lets guests experience an after-hours, multigenre musical adventure at the zoo, with food and cocktails as well as wildlife encounters and feedings.
For more information and tickets, visit lazoo.org/roaringnights.
David Laurell may be reached by email at dlaurell@aol.com or (818) 563-1007.
---