Second annual Evie Swierczynski book drive looks to top first effort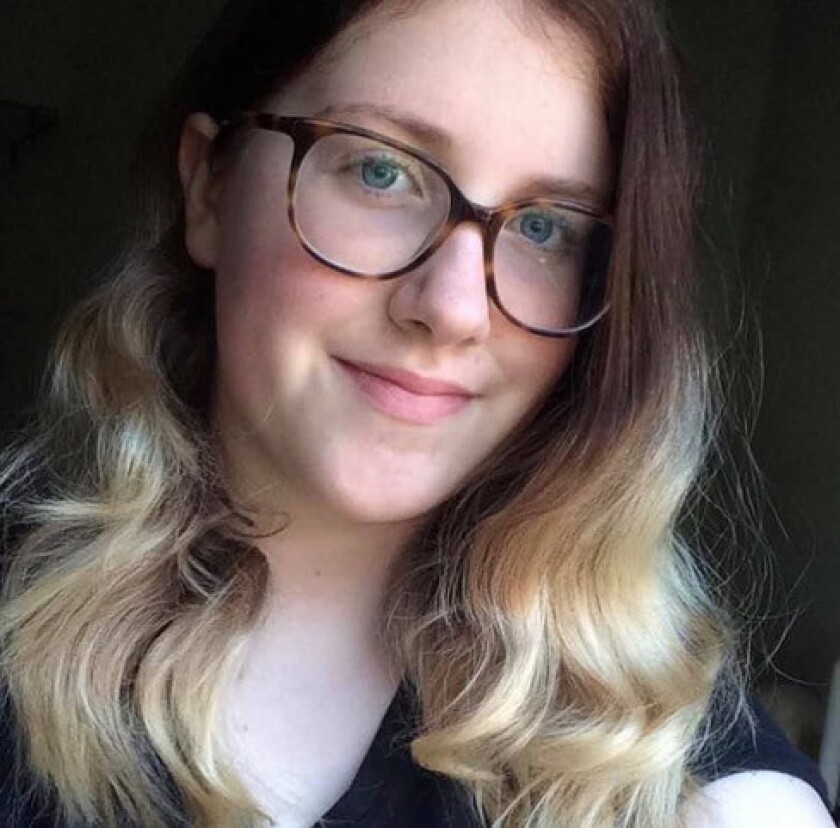 A little over a year ago, many people in the Burbank community rallied around the family of Burbank High School student Evie Swierczynski.
The sophomore lost her battle with acute myeloid leukemia and passed away on Oct. 30 at the age of 15.
One way the Swierczynski family handled its grief was to organize a book drive in Evie's memory, which brought in a donation of about 1,000 books last year, according to Evie's mother, Meredith.
This year, Meredith Swierczynski and her family are setting the bar higher, hoping to double their efforts in a holiday book drive that will last until Dec. 8.
"It's been a difficult time being the one-year anniversary, but it's nice to know that our book drive is being supported," said Meredith Swierczynski, who is hoping to collect 2,000 book donations.
"We've already received lots of books, and it's nice to see the city of Burbank is thinking of her," she added.
Information and an Amazon book wish list can be found at the family's website, teameviefoundation.com. The wish list has about 500 titles from which to choose.
Through the Amazon wish list, donations can be sent directly to Darling Nikki Salon by clicking on "Ashley Largey's Gift Registry Address."
Donors can also drop off books in person at Darling Nikki Salon, located at 1022 N. Hollywood Way, or at Dark Delicacies horror bookstore, 822 N. Hollywood Way.
Books collected throughout the holiday drive will be donated to Children's Hospital Los Angeles and earmarked for the facility's Literally Healing program, which offered Evie an escape as she underwent various cancer treatments.
"Every child who is a patient, whether they are there for one night or for multiple weeks, received a visit every day [by] a volunteer from Literally Healing, and they would ask, 'Would you like a book?'" Meredith Swierczynski said.
"When Evie realized she was getting a free book every day, she couldn't believe it. She loved to read, and it was a great comfort," she added.
Book donations don't need to be on the list, but must be brand new because they will be given to children who likely have compromised immune systems.
Both stores have connections to the Swierczynski family as Evie was a frequent customer at Dark Delicacies, while she and her motherpatronized Darling Nikki Salon.
It was at Darling Nikki Salon where owner Ashley Largey first shaved Evie's hair as she underwent chemotherapy treatment.
"Ashley would come to the hospital and play a Harry Potter card game and braid Evie's hair during the first round of chemotherapy, and it was a just a moment where Evie got to forget where she was," Meredith Swierczynski said. "Those are the special moments I keep with me."
---