Burbank officials to weigh changing granny-flat regulations in light of new state laws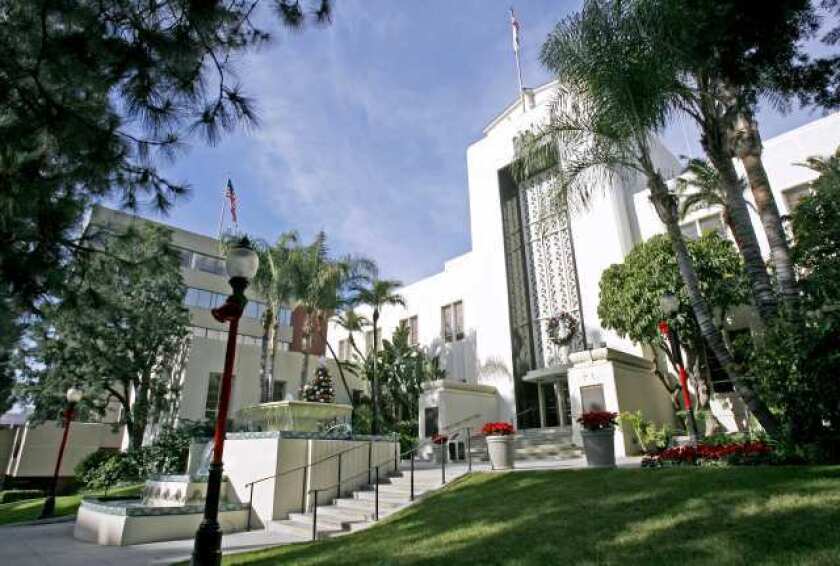 Burbank officials are bracing for the impacts new state laws will have on housing, specifically on regulations for accessory-dwelling units, or ADUs, also known as granny flats.
The Burbank Planning Board received an update Monday regarding changes city staff members are proposing to align the city's laws about ADUs with the less strict state regulations that will take effect on Jan. 1, 2020.
Maciel Medina, an associate planner for Burbank, said additional legislation regarding ADUs — Assembly bills 68 and 881 and Senate Bill 13 — were recently approved to address the state's housing shortage by adjusting the requirements to build the units.
The new laws include shortening the review time for each granny flat application from 120 days to 60 days, prohibiting a setback from the property line more than 4 feet and not requiring the property owner to live in one of the units on the site.
Additionally, an ADU cannot be prohibited if its square footage puts the property over its floor-area ratio limit, studio and one-bedroom granny flats can be up to 850 square feet and ADUs that have two bedrooms can be up to 1,000 square feet.
In March 2018, Burbank approved a set of guidelines for ADUs to coincide with state laws approved in 2017.
The city's current regulations largely address the size of ADUs that can be built and the parameters by which they can be constructed.
Currently, granny flats can be no bigger than 500 square feet and the additional unit cannot put the property over its floor-area ratio limit, which, for most properties, is 40% of the lot size.
Burbank's current ordinance also requires that the property owner must live in the main house or in the ADU.
Medina said the new state regulations will make Burbank's regulations, as well as the regulations for other cities in the state, null and void if they do not align with the new state laws.
He added that planning staff is expected to bring back a proposed urgency amendment to the city's current laws during a Planning Board meeting on Dec. 9.
Christopher Rizzotti, vice chair of the Planning Board, said he had several concerns about the state's new regulations, which he thinks will negatively impact the city's characteristics.
"I think this is absolutely going to destroy our residential, single-family-home neighborhoods," he said.
---