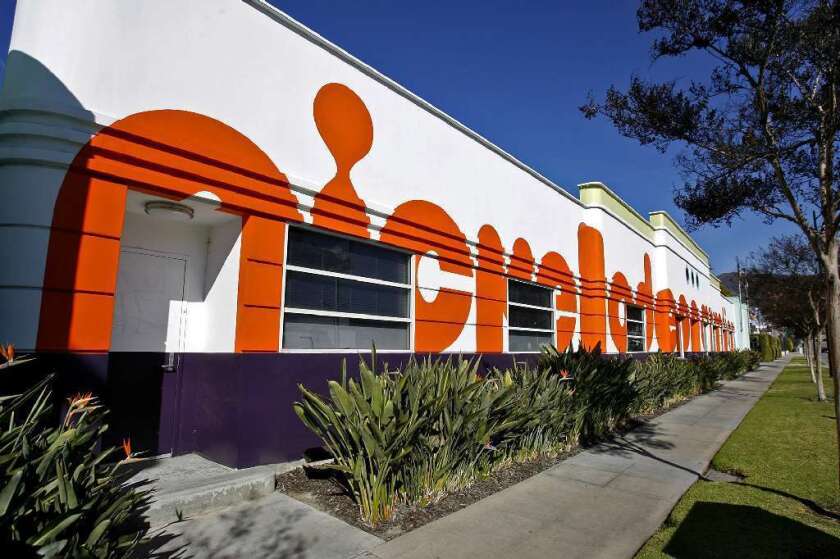 Burbank-based Creative Talent Network, or CTN, is looking to give prospective animators a chance to learn more about the field from those currently producing some of the best work today.
Now in its 11th year, the entertainment group is hosting its annual CTN animation expo at the Los Angeles Marriott Burbank Airport, 2500 N. Hollywood Way, through Sunday.
At the event, artists and representatives from the major animation studios in Burbank — including Walt Disney Animation Studios, Pixar, Nickelodeon and Netflix — will provide insight about how to be successful in the animation industry.
Tina Price, founder of the Creative Talent Network, said the expo offers a variety of events for people to attend throughout the weekend, including panel discussions with animators and studio representatives, portfolio reviews and live demonstrations.
Price, who worked for Walt Disney Animation Studios for 20 years, said the animation industry has evolved over time, going from children's cartoons to special effects in movies and television shows.
"Everywhere you look, there's animation," she said. "There's animation on people's watches, there's animation in video games and the [number] of opportunities for artists to work in this field is really optimistic."
Price said she created the event as a way to give budding artists and animators a chance to pick the brains of those who make animated shows or edit special effects, which is something she did while working at Disney.
Price said having the expo in Burbank was a no-brainer for her. She added that people often forget that most of the major animation studios are located in Burbank.
She added that she considers Burbank to be the animation capital of the world.
"Burbank is the only city on the planet that has this amount of animation studios in a 20-mile radius, and it's not just random studios — we have the iconic ones," Price said.
"Burbank has some of the most high-grossing animation producers in the world," she added.
Price said she is excited to see where animation will go in the future as more studios — from digital animation to video-game production — continue to move to Burbank.
Making reference to Florence, Italy, during the 14th century, Price said Burbank is starting to experience its own animation renaissance.
"Animators and artists are flocking to Burbank because of the animation industry," she said. "I think it's wonderful."
For more information or to purchase tickets to the CTN animation expo, visit ctnanimationexpo.com.
---