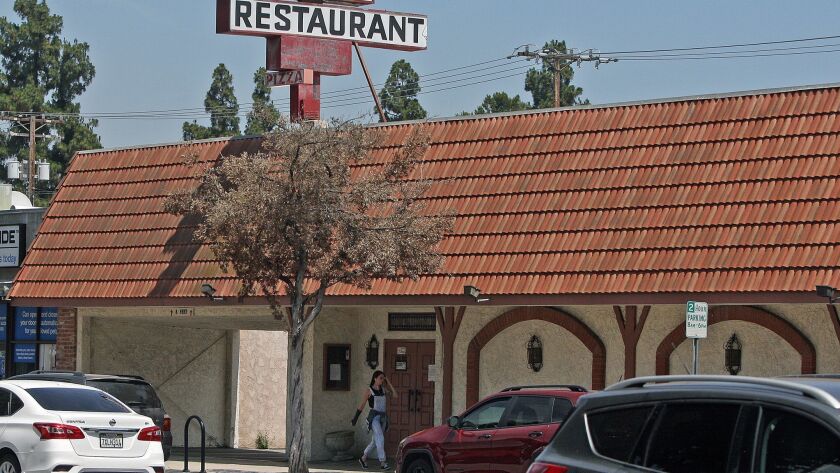 The property that was once home to the local favorite Tony's Bella Vista restaurant in Burbank was recently purchased by longtime local residents.
The Herman Co., a Burbank-based commercial real estate company that helped with the acquisition, announced on Monday that the Rubinfeld family purchased the property at 3116 W. Magnolia Blvd. for $2.9 million and that the family plans to bring another sit-down eatery into the city's Magnolia Park neighborhood.
"It's a legacy building in Burbank that needs a little TLC, but the Rubinfelds recognize a need in the community — there's a lack of good restaurant amenities in the city, especially Magnolia Park," said Paul Herman, founder of the Herman Co.
The Rubinfelds are planning to maintain the 5,155-square-foot property and bring the building up to modern-day standards so that, ideally, an independently owned food business will move in, Herman said.
For 32 years, the property was home to Tony's Bella Vista, a mom-and-pop-owned Italian restaurant that was popular with the community.
However, this past June, owner Angelo Ferialdi decided to shutter the business because of his age — he turned 70 years old in 2019 — and because of a rising minimum wage.
Herman said the goal for the Rubinfelds is to keep the property as a family-style restaurant that serves Magnolia Park.
"The topics that keep coming up in discussions about Magnolia Park is having family-owned businesses and no corporations," Herman said.
"Downtown [Burbank] is full of corporate chains. It would be great to get an operator that was familiar with the community and has a good concept," he added.
---