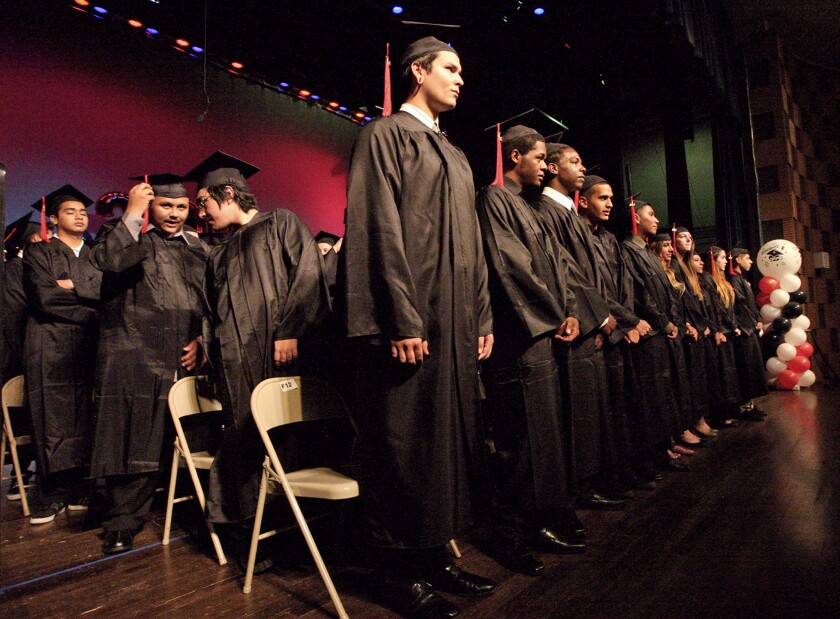 After evaluating the most recent school metrics, Burbank Unified's plan for the new year is to focus on improving the graduation rate at Monterey High and mathematics throughout the district.
Sharon Cuseo, assistant superintendent of instructional service, presented on Feb. 6 at a regular school board meeting inside City Hall an update on the California School Dashboard, an online tool collecting school information launched by the California Department of Education.
Cuseo described the tool as a "system of accountability for schools, which allows the community and parents to look at the progress of our school[s], the district and compare it to other [districts]."
According to the most recent information posted in December 2019, Burbank Unified improved its chronic absenteeism and suspension rates while the graduation rate at Monterey High declined by 9.6%.
Last year, the school district qualified for assistance from the county to remedy the higher percentages of chronic absenteeism and suspension rates.
If a student is absent for 18 days or more, they are considered chronically absent. The percentage of those students dropped 6.7%. Suspension rates dropped by 0.3%, with 11 schools declining in the number of suspensions.
Monterey is a continuation high school with 141 students and a 50% graduation rate in 2019.
Since the percentage falls below the state standard of 68%, the county will meet with school officials this year to discuss possible solutions. Burbank Unified will need to create a plan. Districts that need help in this area are able to apply for grants to make improvements, according to Cuseo.
Burbank and John Burroughs high schools' graduation rates are 95.6% or higher, with an enrollment of more than 2,500 students each.
Although the district outperforms the state average in mathematics, Cuseo described the subject as the district's area of weakness.
"One of the things we discovered, poring over the data, our focus is to be completely on algebra 1 because if our students can make it out of algebra 1, they do very well," Cuseo said.
Board member Steve Ferguson asked that a report addressing plans for the district's future based on the California Dashboard metrics be presented after the March 3 election, since there could be possible budget cuts if proposed Measure I fails at the polls.
---