Woodbury University president announces campus closure and switches to online learning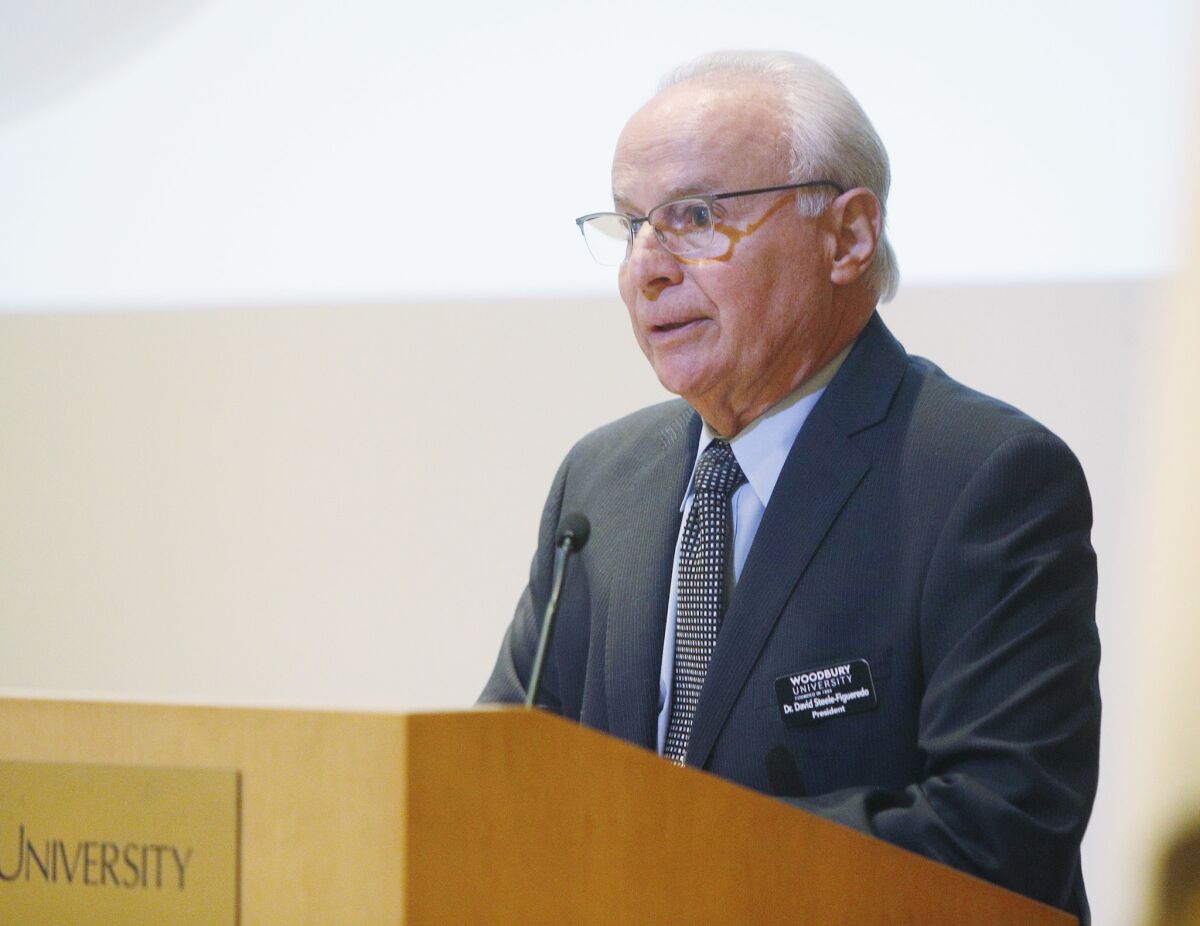 Woodbury University's on-campus classes were canceled effective Thursday after the school's top administrators decided to shift to an online teaching format through April 3 and possibly longer.
"Clearly, our intent is to balance the impact on our students' and other stakeholders' experiences, both on campus and at home, with the need to take decisive action given that yesterday the World Health Organization declared the coronavirus a pandemic," wrote the university's President David Steele-Figueredo in a letter.
The university's leadership team confirmed Thursday through email there aren't any known coronavirus cases on the university's campuses, and they are not aware of any students under self-quarantine after traveling to countries affected by the coronavirus.
Woodbury expects faculty to use spring break, March 16 through 20, to convert traditional courses to an online format. Students are asked to pick up belongings to work off-campus before March 17. If belongings aren't necessary to participate in online learning, the university is urging students not to come to campus.
All courses will be taught through a distance learning platform starting March 23. For academic advising and registration, students can meet with their advisers through phone or email.
According to the university's leadership team, Woodbury is not planning to close student housing but recommends students to reach the housing department through email for updates.
In past announcements throughout February and March, the university advised practicing hand hygiene recommended by health officials, to remain at home if sick and to not unnecessarily travel to countries affected by the coronavirus. An email was created specifically for community members to submit questions, and a contact form for students who believe they are experiencing symptoms goes directly to school nurses.
Woodbury made hand sanitizer and Clorox wipes available in common areas. Custodial crew increased dusting, vacuuming, emptying trash cans and wiping down high-touch surfaces.
The university is communicating with students and staff through emails, letters and texts. The latest school updates, links to reliable sources and contact information are posted on the website, woodbury.edu.