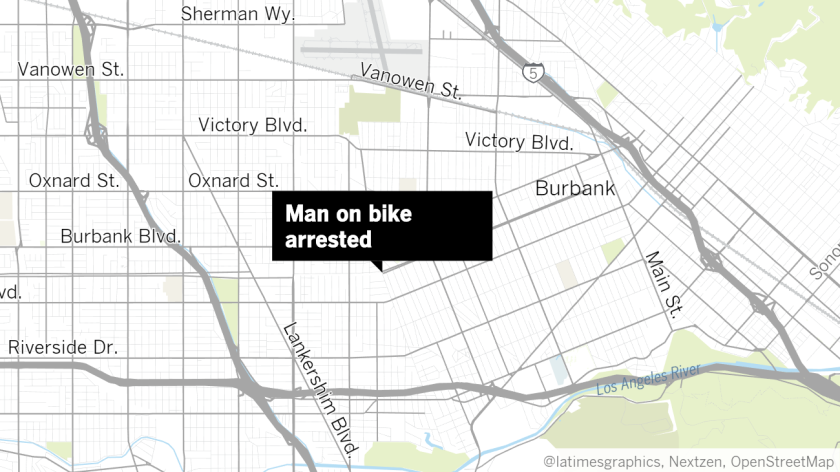 A traffic stop in Burbank early Thursday morning ended in an arrest after police say a man riding a bicycle in an alleyway was carrying a large box he allegedly stole from a home prior to being pulled over.
Police spotted the man around 3:45 a.m. near Chandler Boulevard and Clybourn Avenue riding a bike while carrying a large box. The man wasn't holding onto his bike's handlebar, which is required by law.
The officer who stopped the man noticed the box had the name and phone number of a nearby resident, according to Sgt. Derek Green, a Burbank Police Department spokesman.
He said other officers went to the resident's home and noticed the garage door appeared to have been pried open.
They contacted the resident, who said the box contained collectible toy cars and that no one had permission to have the box or enter the garage.
The bicyclist was arrested on suspicion of burglary and identified as 38-year-old Jairo Mendoza of North Hollywood.
Mendoza has since been charged by the City Attorney's Office with one count each of petty theft, possessing stolen property, trespassing and misappropriation of lost property.
Twitter: @Andy_Truc
---