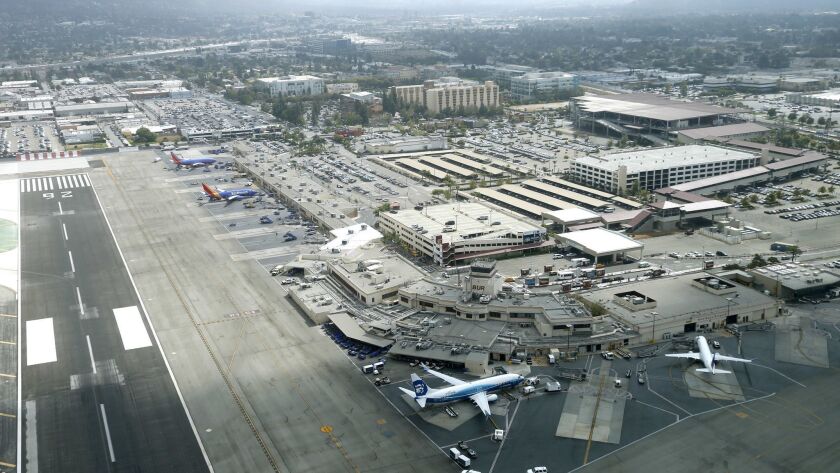 Hollywood Burbank Airport officials will soon gather input from the public to determine the design of a new 14-gate replacement terminal.
The Burbank-Glendale-Pasadena Airport Authority unanimously approved entering into a $325,490 agreement with Pasadena-based consultant MIG Inc. to be the facilitator for public workshops to be held early next year, though no specific dates have been set.
Patrick Lammerding, the airport's deputy executive director of planning and development, said multiple workshops will be held in Burbank, Glendale, Pasadena and Los Angeles to seek input from residents about how the 355,000-square-foot terminal should look and what amenities it should have.
According to a development agreement the authority entered into with Burbank when Measure B was approved by voters in the November 2016 election, Lammerding said there will be six public workshops, which airport officials are calling "charrettes," held in Burbank.
He added that there will be one workshop each in Glendale, Pasadena and Los Angeles.
Although the workshops are designed to gather suggestions about aesthetics, Lammerding said they will not delve deeply into details, such as window placement.
The workshop process is the next step airport officials must take to move the replacement terminal project forward. The Federal Aviation Administration is reviewing an environmental impact statement, a process that can take up to two years.
The airport can start designing the new terminal, but officials are limited to designing only 25% of the project until the FAA's review of the project is completed.
The authority recently discussed the estimated cost of the project, which is in the ballpark of $1 billion.
anthonyclark.carpio@latimes.com
Twitter: @acocarpio
---