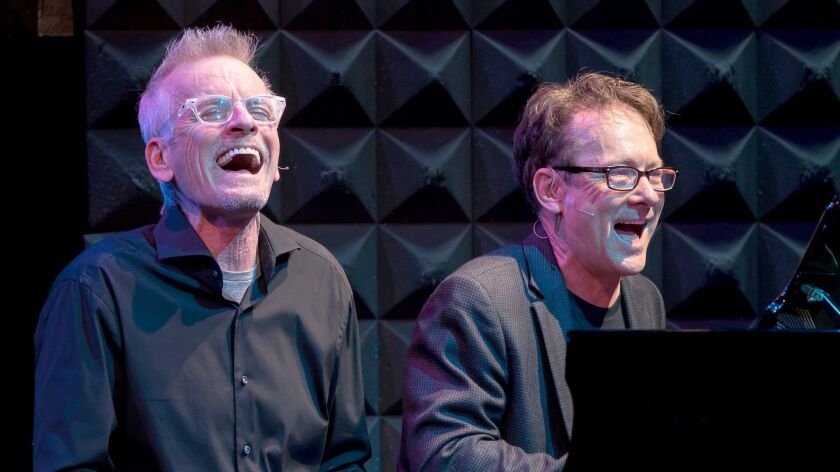 A charity show that was supposed to raise money for the Luther Burbank Middle School arts and music programs has become the latest victim of this week's storms.
Public relation specialist Lori De Waal confirmed that the "Animaniacs in Concert!" fundraiser scheduled for Saturday night has been postponed to a later unconfirmed date.
"[Luther Burbank's] auditorium regrets that due to the heavy rains, there [have] been technical malfunction issues in the audio-visual projection needs of the show," said De Waal, whose company De Waal & Associates was hired to handle public relations for the event by the Burbank Unified School District.
Those who purchased tickets can call the box office at (818) 538-4911 or email info@itsmyseat.com and ask for a refund. Tickets already purchased are valid for the upcoming rescheduled show, De Waal said.
As for the concert's new date, De Waal said the event would be "postponed till later in the spring or the fall season of this year, 2019."
The event was set to feature legendary voice actor Rob Paulsen and acclaimed composer Randy Rogel, who both worked on "Animaniacs."
The pair was slated to perform about 20 songs from the cartoon variety shows "Animaniacs" and "Histeria!," along with taking part in a question-and-answer session.
While Paulsen may not be a household name, he voiced many signature cartoon characters over the decades, including "Yakko" in the 1990s cartoon "Animaniacs," "Pinky" in "Pinky and the Brain" and some of the voices of the "Teenage Mutant Ninja Turtles."
Paulsen, who had worked on the Warner Bros. studio lot in Burbank, said he was looking forward to a homecoming, of sorts.
"Of course, Burbank is where 'Animaniacs' is located, both historically and in the fantasy realm, and so it's a natural fit, this opportunity to help the performing arts folks at Luther Burbank Middle School," Paulsen said in a phone interview last week. "It's 'Animaniacs,' it's Burbank, and for God's sake, the school is even called Burbank."
"It's a bummer that it didn't happen," De Waal said of the concert's postponement. "But we're looking to have something in the future."
---