Burbank and its neighbors are teaming up to potentially get their hands on $1 billion in transportation funding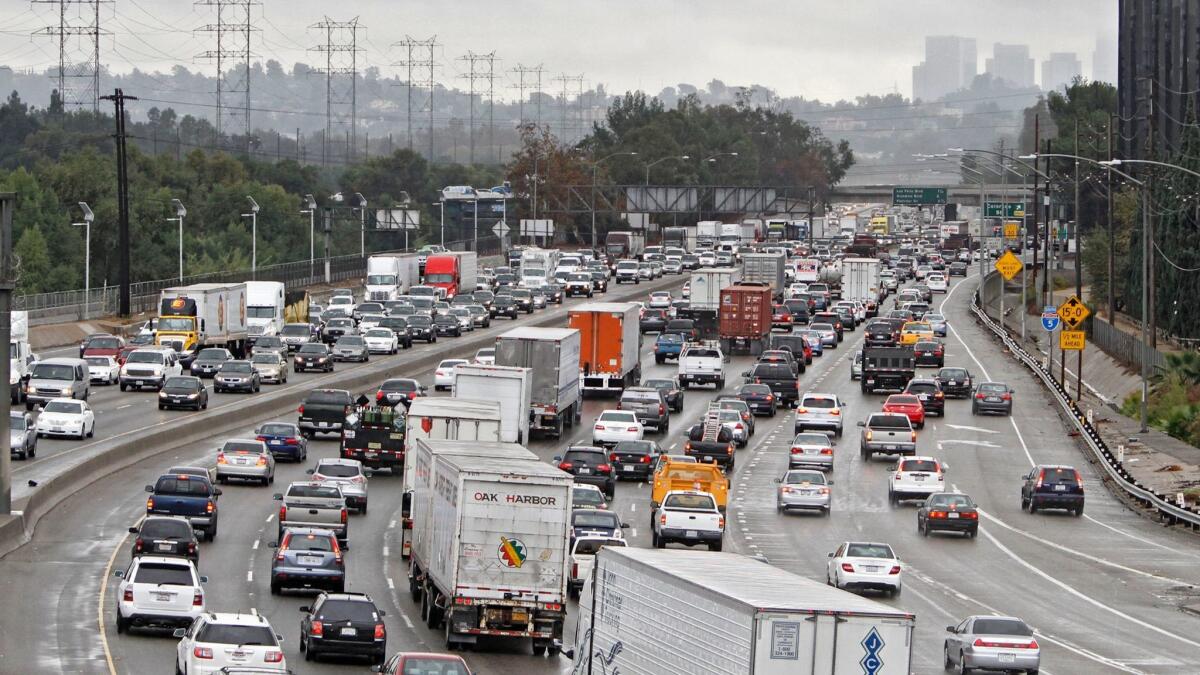 Burbank, along with a few neighboring cities, is looking to make sure it receives money collected by a new Los Angeles County sales tax that can be used for transportation improvements.
Burbank City Council members unanimously agreed to convert the Arroyo Verdugo Subregion — an informal group that was created to allow Burbank, Glendale, La Cañada Flintridge, Pasadena and South Pasadena to discuss transportation-related issues in the region — into a joint powers authority during a meeting on Tuesday.
All five cities have agreed to formalize the steering committee, which was formed in 1993 to focus on transportation matters. A sixth member of the group, the unincorporated neighborhoods of La Crescenta and Montrose, have yet to give the green light to join, said David Kriske, Burbank's assistant community development director of transportation.
Join the conversation on Facebook »
With county voters approving Measure M in November, the new half-cent sales tax is expected to generate about $120 billion over 40 years for the Metropolitan Transportation Authority to be used for transportation improvements. Kriske said the cities in the proposed joint powers authority expect to receive more than $1 billion in transportation funding over the life of the tax.
In order to get their cut of the county funding, the cities need to create a legal entity, such as a joint powers authority or a council of governments. Once formed, the group agency can use the money for transportation projects that benefit its members.
City Manager Ron Davis said entering into a joint powers authority with the neighboring cities will allow Burbank to get funding it is looking for to help pay for its projects.
"Without groups like this, we are hamstrung in doing the best at [getting grant funding]," Davis said. "This gets us other people's money or money that will be allocated whether we participate or not. So participating means you get a better shot at representing the citizens of Burbank. If you don't participate, we lose."
If you don't participate, we lose.
— Burbank City Manager Ron Davis
Though there are benefits to being in the proposed joint powers authority, it will come at a cost for Burbank and the other cities.
Kriske said all the cities in the Arroyo Verdugo Subregion pay annual dues to cover meetings. However, the dues are expected to increase once the group becomes a formal organization.
Burbank currently pays $3,800 annually in dues for the current group, but Kriske said fees are expected to go up to $6,750 a year.
anthonyclark.carpio@latimes.com
Twitter: @acocarpio
ALSO
Burbank residents can now look up city budgets online with a new system
Burbank looks to update aging electrical substations
L.A. County Supervisor Barger talks high-speed rail, senior services and mental-health programs with Burbank officials