Bob's Big Boy celebrates 70th anniversary with a 70-cent dessert deal for the occasion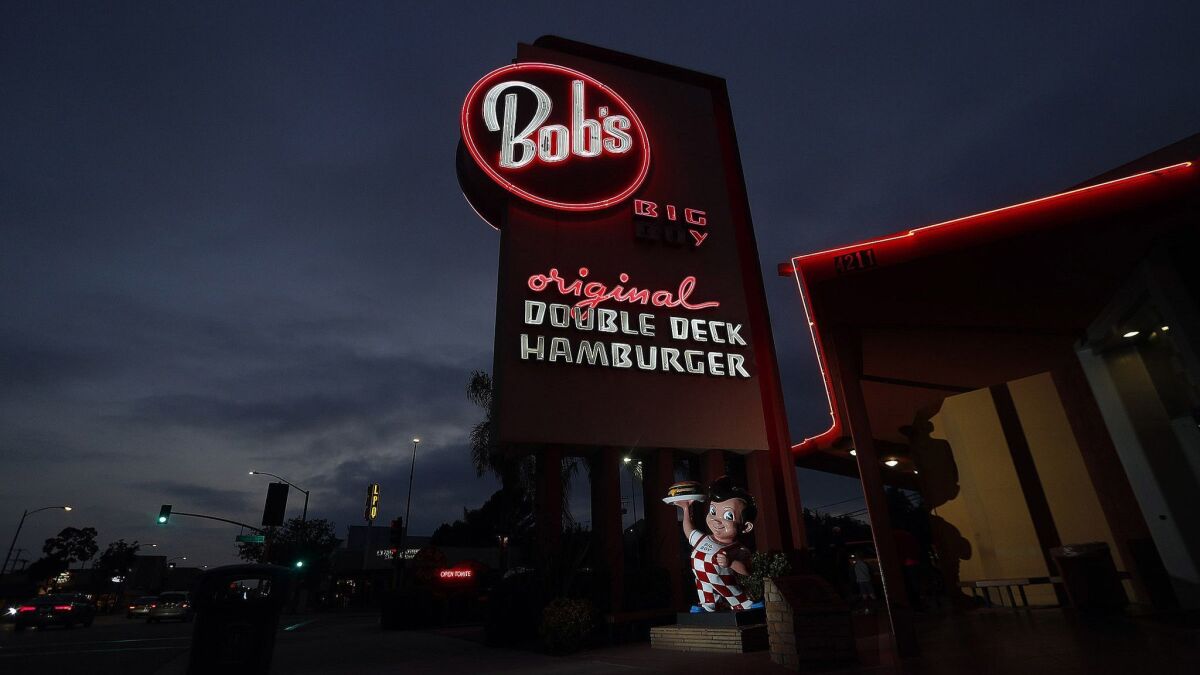 For some, Bob's Big Boy in Burbank is a casual place to grab a meal and, for others, it's an iconic institution and a second home.
The 24-hour restaurant, located at 4211 W. Riverside Drive, is celebrating its 70th anniversary this month, and to commemorate the occasion, the eatery has been offering 70-cent hot-fudge cakes, which will be available through Thursday.
There wasn't an empty seat in the restaurant Tuesday morning as many people were looking to enjoy the dessert deal and get a bite to eat.
Glendale resident Andy Stamos said he was in the area and ordered some food to go before checking out some properties nearby.
Stamos, 85, said he's been going to Bob's Big Boy since the late 1950s and recalled when the restaurant used to have a busy car-hop service. He said he saw the late Bob Hope dining in the restaurant years ago.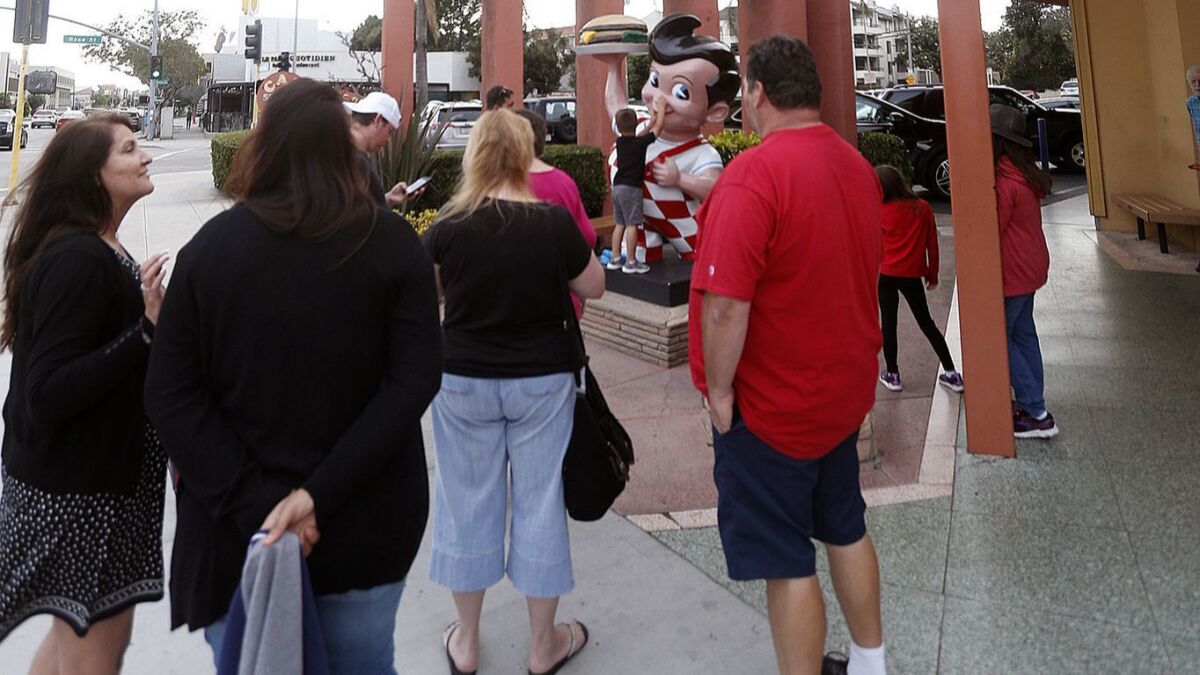 "The location is good. It has good hours, and it is convenient," Stamos said.
Near the front of the store were friends Krysti Strobel and Melissa Coyle, who were trying to take a selfie with the restaurant's iconic mascot in front of the restaurant.
The duo said they decided to dine at Bob's Big Boy that morning after hearing about the 70-cent hot-fudge cakes and also because it had been some time since Coyle, who grew up in Burbank but now lives in Castaic, had been to the restaurant.
"I grew up going here, and I always ordered a cherry Coke," Coyle said. "It was the only time when I could have cherry Coke."
Strobel, who still lives in Burbank, said she and her family dine at Bob's Big Boy about once a month.
She said it's great an establishment like Bob's Big Boy is still around and popular after 70 years.
"They don't change anything here, and everything still tastes the same," Strobel said. "They don't mess with what was good way back when, and we're lucky to have a place like this in Burbank."
Bob's Big Boy opened as Bob's Pantry in Glendale in 1936, and the model for the restaurant's mascot was a 6-year-old Glendale resident drawn by a Warner Bros. animator.