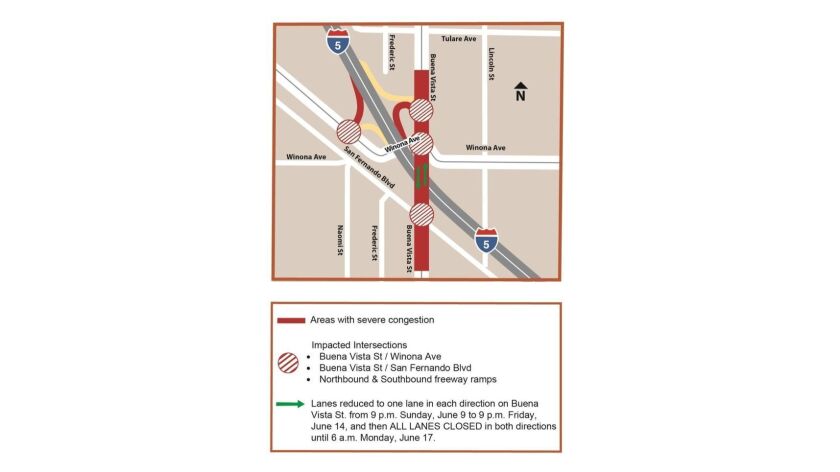 Burbank motorists can expect traffic delays on Buena Vista Street this month as Caltrans continues its 5 Freeway project.
Starting as soon as 9 p.m. on Sunday, the state transportation agency will be reducing Buena Vista at the 5 Freeway to one lane in each direction until June 14 for construction, according to a statement from Caltrans.
Then, from 9 p.m. on June 14 to 6 a.m. on June 17, all lanes of Buena Vista will be closed so construction crews can install new asphalt on the street.
Transportation officials are asking that drivers avoid the area and use other routes to get to their destinations.
---