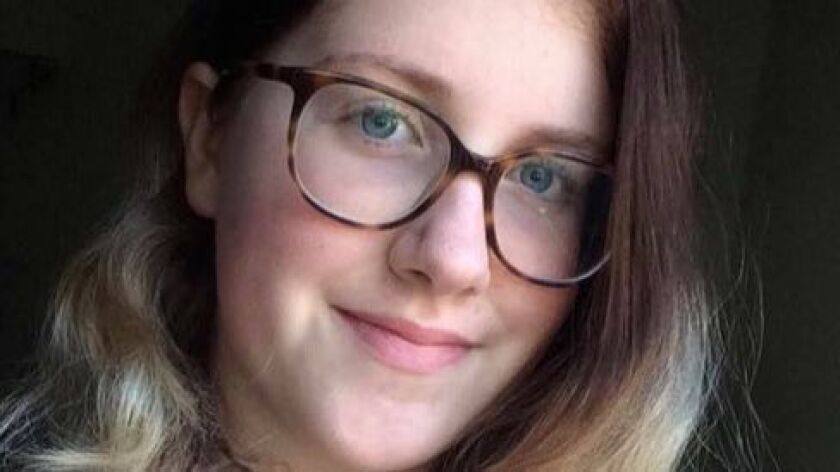 Although acute myeloid leukemia claimed the life of Burbank High student Evie Swierczynski, the battle against the disease and the need for blood-donation awareness continues in the sophomore's name.
Swierczynski's family is teaming up with Children's Hospital Los Angeles for the Evie Swierczynski Blood Drive to be held from 9 a.m. to 3 p.m. on July 14 in the cafeteria at Burbank High, 902 N. Third St., Burbank.
Meredith Swierczynski, Evie's mother, said she is hoping to secure commitments from almost 100 donors. They can sign up for an appointment by calling the hospital's blood donor center at (323) 361-2441.
While there is an online sign-up option available at chladonateblood.org, Meredith Swierczynski said the site is not accepting any more appointments. However, there is still availability, she added.
"Our goal is 90 — to have 90 people show up and donate," said Evie's mom, who has about 70 pledges so far.
"That's how many people showed up last year when we hosted a blood drive for Evie on Sept. 23," she said. "She was in treatment for her bone-marrow transplant at that point."
The July 14 event is scheduled one day before Evie would have celebrated her 16th birthday.
"When Evie was diagnosed May 30, 2018, we honestly didn't know anything about leukemia, and we didn't know anything about the high need for blood and blood product," Meredith Swierczynski said.
Evie Swierczynski received frequent blood transfusions as she battled leukemia.
She became eligible for a bone marrow transplant in mid-October, thanks, in part, to blood donations received through efforts such as the Swierczynskis' first drive in September.
Despite the efforts of doctors and donors, Evie succumbed to her disease on Oct. 30.
"We're doing this in her memory," Meredith Swierczynski said. "We want her name to stay in everyone's hearts and in everyone's minds because she was extraordinary, and we don't want people to forget about her, so we're going to continue to host this blood drive."
In addition to being a memorial, the blood drive also highlights a practical need for donations.
All of the donations on July 14 will go directly to the Children's Hospital Los Angeles' blood donor center.
"The blood center often runs out of blood," Meredith Swierczynski said. "For children at the hospital, that then means that they have to wait until blood is brought in from someplace like the Red Cross."
She added, "While it makes us feel really good that we're doing this for the hospital, it really matters to the patients at the hospital that they have the blood that they need in order to have the treatments that they need."
Those who show up on July 14 can also purchase "Team Evie" bracelets and Evie Braids, a business started by Evie while she was receiving treatment at Children's Hospital.
All funds will be donated to the Evelyn Swierczynski Foundation.
There will also be medical personnel at Burbank High looking for potential bone-marrow donors.
---