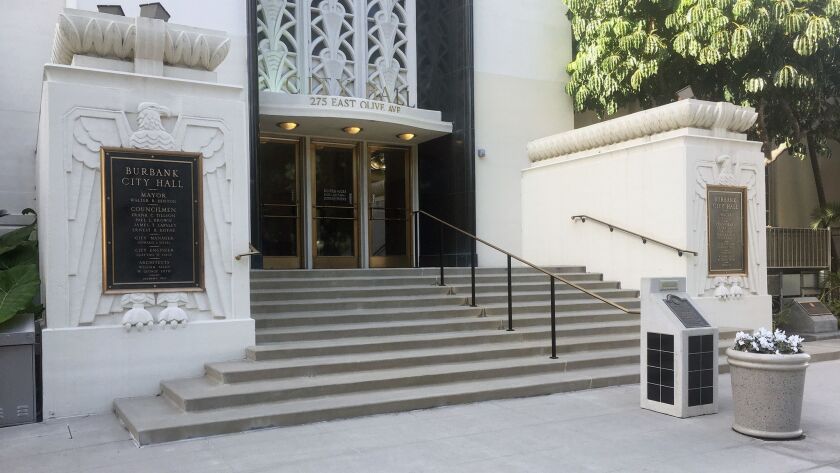 Burbank officials have given the city-owned utility approval to raise rates on water, sewer and trash services.
Council members unanimously voted during their meeting last week to give the green light on the first reading of the rate increases, which have been proposed by city staff as a way to help recoup some of the revenue lost because of declining water sales and to maintain the city's infrastructure.
If approved during a final hearing on the 2018-19 budget, the city will make the service-fee hikes.
Residents can expect water rates to go up by 4.9%, which translates into about a $3 increase each month for an average single-family household in Burbank.
Jorge Somoano, general manager of Burbank Water and Power, said although it may seem like residents have been punished for conserving water for the past five years, the increase is needed to keep the agency's credit rating up and to purchase water from the Metropolitan Water District.
Sewer rates will rise by 2%, a monthly hike of roughly 45 cents for most residents, and will offset the increased charges by Los Angeles for sewage-treatment services, maintain operational costs to run Burbank's wastewater treatment plant and help pay for capital-improvement projects, according to a city staff report.
Trash rates will be going up by 1%, which is about an additional 33 cents each month for an average resident. The increase is necessary to help pay for the operational costs for the service, which includes household trash disposal as well as recycling and bulky-item pick-ups, according to the staff report.
Rate increases for these services require at least a 45-day notice to residents. The City Council cannot approve a hike if there is a majority protest by residents.
During the time of the meeting, there were 13 letters in protest of the rate changes.
anthonyclark.carpio@latimes.com
Twitter: @acocarpio
---