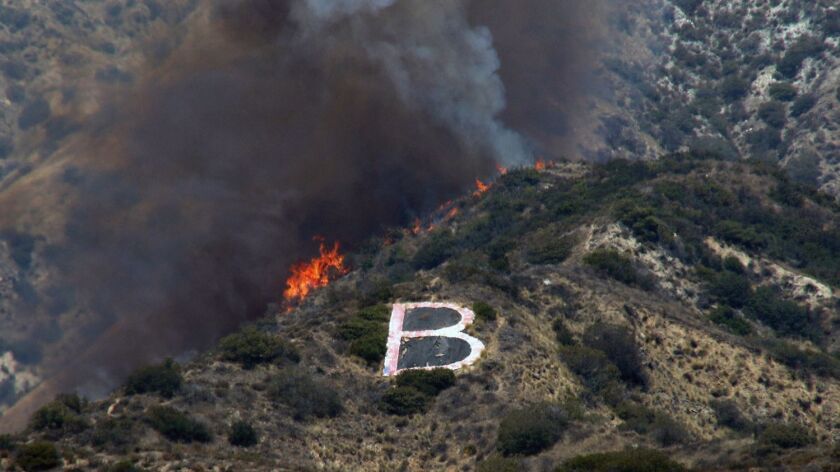 A fire that broke out in Wildwood Canyon during the weekend is now 90% contained after burning through 45 acres, authorities said.
Danny Alvarez, assistant fire chief with the Burbank Fire Department, said the cause of the blaze remains under investigation.
The fire began around 1 p.m. on Saturday near the Burbank Police Department's outdoor gun range. A mandatory-evacuation order was issued for residents living on Country Club Drive after winds drove the flames onto a ridge-line, threatening several dozen homes.
Residents were eventually allowed back into their homes later that evening, according to Burbank police.
The Wildwood Canyon recreation area and Stough Canyon Nature Center were temporarily closed to the public as a result of the fire but were completely reopened by Tuesday.
Crews from the Burbank, Glendale and Los Angeles fire departments were brought in to help battle the blaze.
The fire was one of several brush fires that sparked across Southern California late last week during a record-breaking heatwave.
Fires have displaced thousands of people and destroyed buildings in Santa Barbara and San Diego counties. A fire in the San Bernardino Mountains led to the evacuation of residents living in nearby Forest Falls.
Twitter: @Andy_Truc
---