Glendale man suspected of shining laser at a police helicopter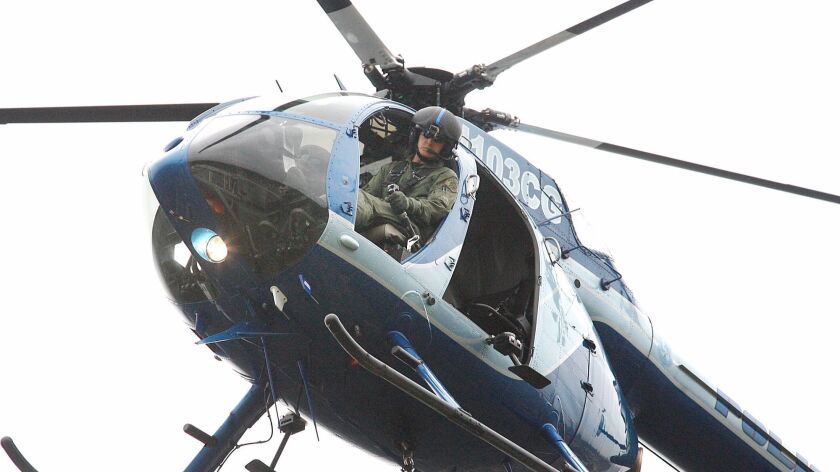 A Glendale man was arrested Friday evening after he allegedly shined a laser at a police helicopter, according to authorities.
The helicopter, shared between the Burbank and Glendale police departments, was flying over a hillside area in Burbank around 7:45 p.m. when a laser was reportedly pointed at the aircraft. Sgt. Derek Green, a spokesman for the Burbank Police Department, said the helicopter crew determined the laser originated from an apartment building in the 700 block of East Cedar Avenue.
Officers were sent to the area and encountered 32-year-old Narbeh Abedi. Green said Abedi admitted to officers he shined the laser at the helicopter, and police confiscated the device he used.
Abedi was arrested on suspicion of pointing a laser at an aircraft while in-flight.
According to the Federal Aviation Administration, pointing a laser at a flying aircraft violates federal law because the light can distract or blind a pilot.
Twitter: @Andy_Truc
---