New art installation at IKEA raises questions among residents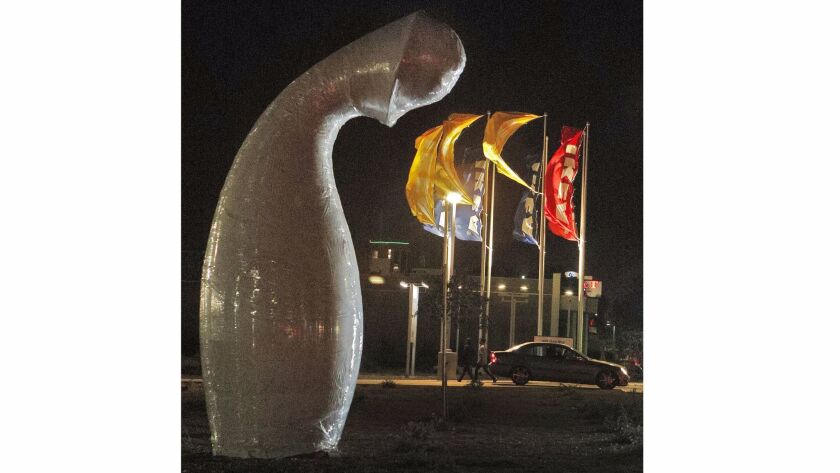 A sculpture at the new IKEA in Burbank that was recently placed near the entrance of the Swedish retailer's store has many residents questioning the art piece.
The tall object, which is wrapped in a white material and located just off South San Fernando Boulevard, has caught interest of some passersby since last week because of its phallic appearance.
It is part of an art installation project that IKEA needs to fulfill per the city's Art in Public Places ordinance, wrote Leticia Bradley, an IKEA spokeswoman, in an email on Tuesday.
The city regulation requires that 1% of the costs for a major project, such as the retailer's new store or the transportation center at Hollywood Burbank Airport, must go toward an art piece on-site or be put into the city's Public Art Fund, according to Burbank's website.
Bradley said officials with the Burbank store have been working with the city's Art in Public Places Committee to select an artist and commission them to work on the artwork.
"The project is currently covered until the official unveiling later this month," Bradley stated in the email.
Members of the Arts in Public Places Commission could not be reached for comment.
anthonyclark.carpio@latimes.com
Twitter: @acocarpio
---