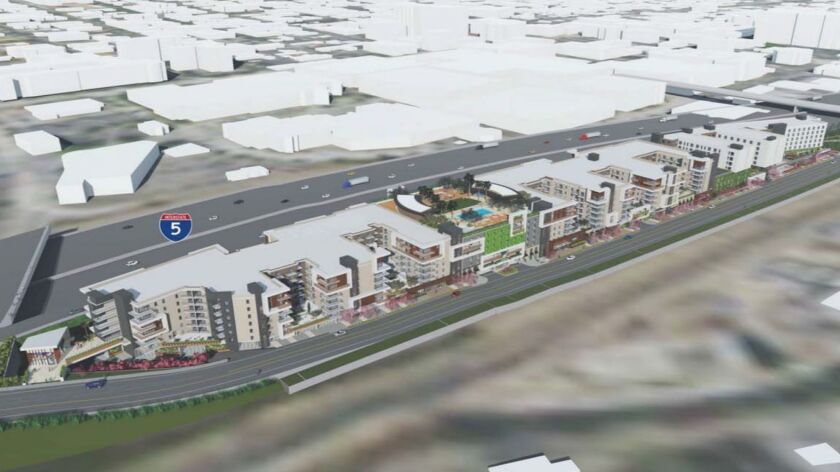 A proposed mixed-use development project in Burbank would not only bump up the city's housing stock but also add a new hotel near the downtown area.
The public has until May 6 to review and make comments about a draft environmental impact report on a project at 777 N. Front St., known as LaTerra Select Burbank.
The Burbank Planning Board is scheduled to hold a public hearing during a meeting on April 22 to gather written and verbal comments regarding the project.
In recent years, the parcel between the 5 Freeway and Front Street near Burbank Boulevard where the project would be located has been a vacant lot used by Circus Vargas whenever it presented shows in Burbank.
Developer La Terra Development has plans to build a 279,162-square-foot, seven-story building with 252 units and a 346,644-square-foot, eight-story structure with 321 units, according to the draft report.
The project would feature 106,400 square feet of open space, which would include a pool deck, private balconies and courtyards.
Additionally, the developer has proposed 1,067 square feet of retail space at the ground level of the project.
The other large component of LaTerra Select Burbank is a proposed seven-story, 307-room hotel. The developer plans to include amenities such as a restaurant, pool terrace, meeting rooms, fitness center and a lounge.
The hotel in the current proposal is different from the 15-story facility with 317 rooms the developer first introduced last April.
Parking for the mixed-use project would include a little more than 1,500 spaces — 1,206 spaces for the housing units and 327 for the hotel.
Those who would like to make comments about the project can email senior planner Leonard Bechet at lbechet@burbankca.gov.
anthonyclark.carpio@latimes.com
Twitter: @acocarpio
---