3 bodies found in a parked vehicle; Burbank police investigate possible homicide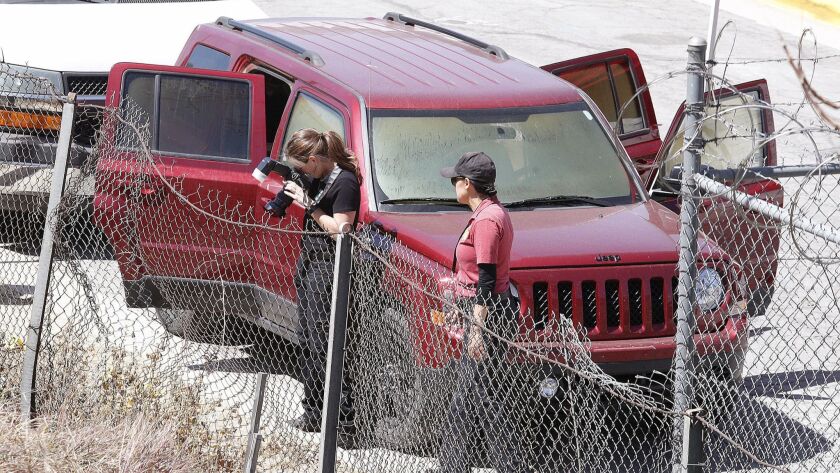 At least three bodies were found in a vehicle parked along a secluded Burbank street Tuesday morning in what police are investigating as a homicide.
The bodies were discovered in the 1300 block of South Varney Street just after 7 a.m. when a neighbor complained of a vehicle that had not been moved for some time. Sgt. Derek Green, a spokesman for the Burbank Police Department, said the parking control officer responding to the complaint noticed "an odor emitting from the vehicle" and saw one person inside who appeared deceased.
When paramedics arrived, they discovered that as many as three people were in the car and all had died. While it could not be determined initially if there were any signs of trauma, Green said the deaths are being investigated as homicides.
"It's highly suspicious based on the location of the vehicle, and that nobody else was around," he said.
Green said the car was a maroon or burgundy Jeep Patriot with Tennessee license plates.
Lis Alvarez, who works around the corner from where the bodies were found, told the Los Angeles Times that she first noticed the vehicle parked in a no-parking zone around noon Monday.
"It caught my attention because it wasn't supposed to be parked there, but it didn't look suspicious. I thought, 'Oh, that car is going to get a ticket'," Alvarez said. "It's terrible. I am so sorry."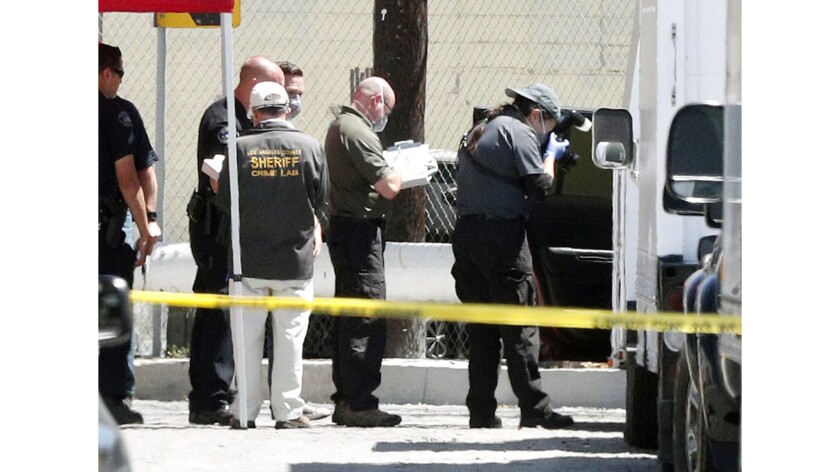 It's unknown exactly how long the car had been parked on the street. The area where the bodies were found is an industrial park adjacent to the 5 Freeway and is "rather desolate and secluded, especially after business hours," according to Green.
"There's pretty much nothing going on back here, and no reason for people to drive through," he said.
Because of the area's proximity to the freeway and relative seclusion, Green said the bodies may have been moved to Burbank.
"If it's, in fact, a body dump, we're going to have a jurisdictional issue to determine who will investigate — there's a lot of work that needs to be done," he said.
The neighborhood remained cordoned off to traffic for several hours while investigators examined the scene and interviewed witnesses.
In the wake of the discovery, a missing persons' flier began circulating on social media of three men from the Bakersfield-area who were last seen in a Jeep Patriot with Tennessee license plates. Green said the department was aware of the flier but, as of early Tuesday evening, no positive identification had been made of the three bodies.
Twitter: @Andy_Truc
---
UPDATES:
6:20 p.m.: This article was updated with additional comments from Sgt. Derek Green.
This article was originally published at 2:30 p.m.
---