Burbank occult store sheds positive light on the paranormal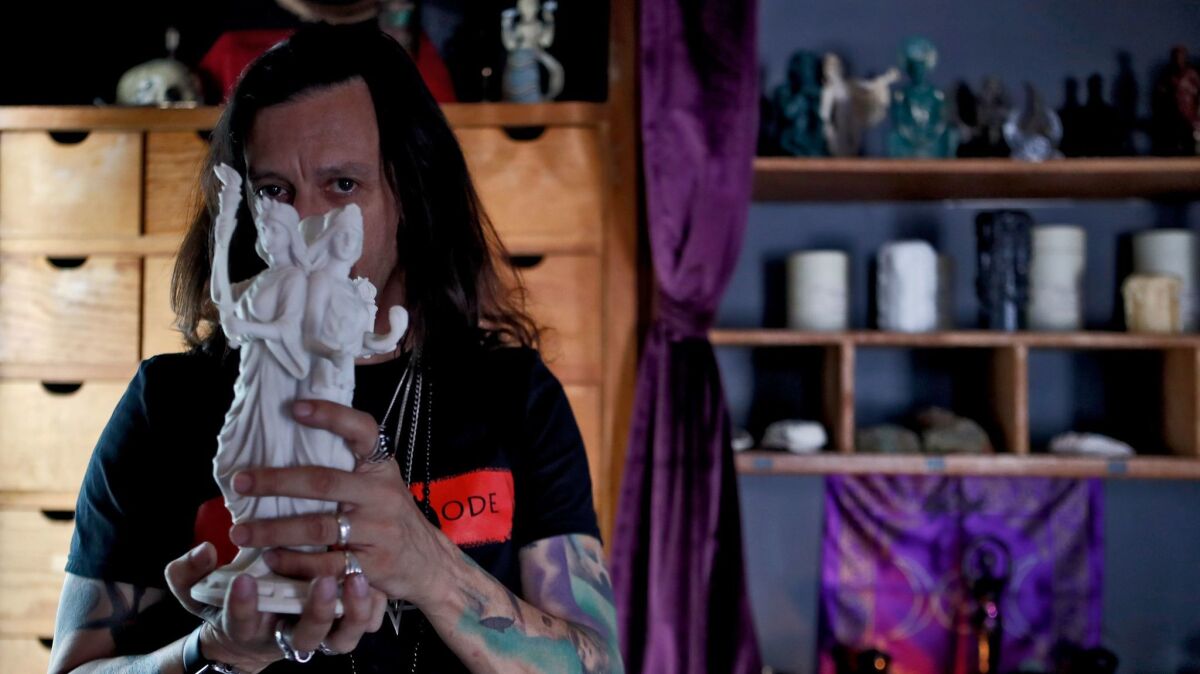 The co-owner of a new occult store in Burbank's Magnolia Park neighborhood hopes to get rid of the stigma around all things mystical, supernatural and magical.
The Crooked Path, located on the corner of West Magnolia Boulevard and North Griffith Park Drive, specializes in various herbs, oils, stones and candles that one can use to help them along whatever path they are following, according to Sal Santoro, who co-owns the occult apothecary business with his fiancee, Popi Mavros.
People can buy witch jars or gris gris bags to protect their homes or stones that can help with stress relief or bring good fortune.
For those who are looking for a more in-depth experience, Santoro said he can introduce some of the various occult philosophies he has studied over the years, which include the Hermetic Order of the Golden Dawn and Gardnerian Wicca.
"When a lot of people see the word 'occult,' they get scared, and I want to demystify things," Santoro said. "My goal here is to not be loaded with money and make a living off this, but the goal is to change the world and the view on this. Occult means hidden knowledge."
To destigmatize his and other occult stores, Santoro said he tries to have an open-door policy with the neighborhood and allow anyone who is curious to ask questions.
"If we would have done this in the '80s, it wouldn't have worked," Santoro said. "We've changed a lot as a culture. We've understood that we don't have to look at people and see gender. It's about the individual, and we're in the 21st century. But there's a lot of dirtiness in the world and one of the main things for me is to make it a more positive place to be."
Santoro, who started out practicing Catholicism when he was a child, added that he is not trying to judge or criticize anyone who practices a different faith or occult philosophy.
"I don't bash on people's beliefs," he said. "I'm not against Christian people or any of that stuff. That is a path that you walk and is your spirituality."
Santoro said many residents from the surrounding neighborhood have welcomed the store, which opened in mid-September, with open arms.
On Halloween, the Crooked Path will host a live-streamed séance on YouTube at about 10 p.m.
For more information, visit brinkofdarkness.com.
anthonyclark.carpio@latimes.com
Twitter: @acocarpio