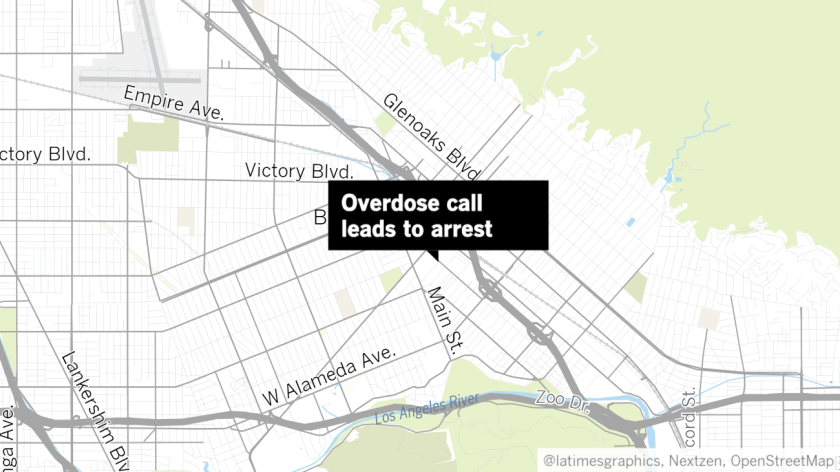 A reported heroin overdose last week led Burbank police to arrest a Glendale man after they found him in possession of drugs and a loaded handgun.
Officers were called to the 200 block of West Tujunga Avenue around 7:20 p.m. on Sept. 18 after receiving word of a man not breathing.
While the man was being treated by paramedics, police questioned two other people who were said to be his acquaintances.
Sgt. Derek Green, a spokesman for the Burbank Police Department, said officers believed the 36-year-old man was a passenger in a vehicle with the other two when he overdosed on heroin.
He added that drug paraphernalia was found on the ground near the vehicle.
A subsequent search of the car uncovered heroin, methamphetamine, hypodermic needles and a loaded handgun.
The car's owner, 24-year-old Karo Zhamkochyan of Glendale, was taken into custody.
He was booked on suspicion of possessing a concealed firearm in a motor vehicle, possession of narcotics while in possession of a loaded firearm and possession of methamphetamine with the intent to sell.
Green said the man who suffered the overdose was transported to a hospital and survived.
Twitter: @Andy_Truc
---