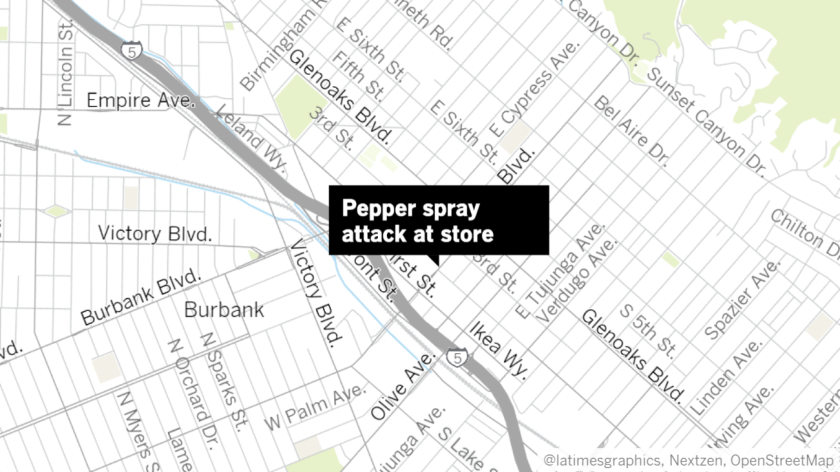 Police say employees at the Bed, Bath & Beyond in the Burbank Town Center were attacked with pepper spray late last month after a trio of suspected thieves tried to defraud the store.
The suspects allegedly bought a stand mixer from a different Bed, Bath & Beyond earlier in the day on Sept. 30 using counterfeit money and were trying to return the item at the Burbank location. Employees recognized the mixer's fraudulent origins from a company alert and attempted to confront the three people.
Burbank Police Sgt. Derek Green said the employees were then pepper sprayed and the trio fled from the store in a car, taking the mixer with them.
Officers were able to stop the suspects near Burbank and San Fernando boulevards based on a description given to them by a mall security guard, according to Green.
He said the three were in possession of the mixer, along with counterfeit money and items associated in committing fraud and identity theft, including blank credit cards and identification documents with other people's names on them.
The three were identified as 28-year-old Crysan Garriques from Mt. Vernon, N.Y, 37-year-old Rushelle Allen and 34-year-old Carisma Thomas, both residents of the Bronx.
All were booked on suspicion of conspiracy to commit burglary.
Twitter: @Andy_Truc
---