Renovations to Burbank Town Center complete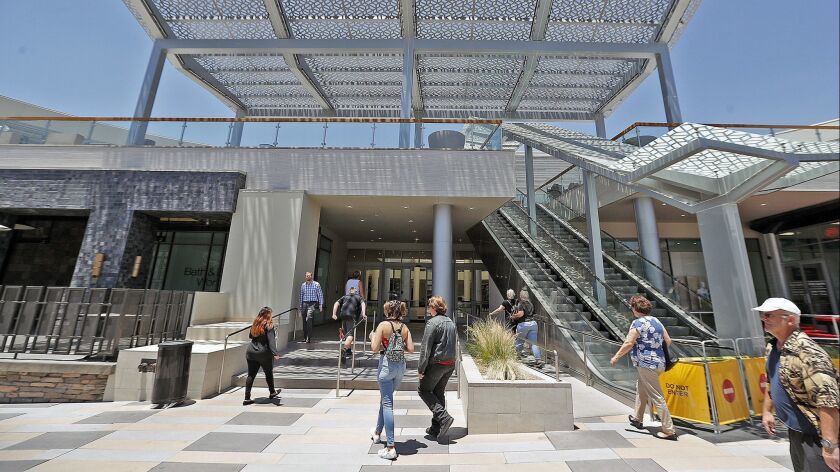 After nearly two years of work, the $40-million renovation project at the Burbank Town Center is complete.
The concept of turning the mall into a more modern social gathering space is done, and now patrons can enjoy the new amenities — most of them at least, said Michael de Leon, the mall's general manager.
There's a new large dome skylight that shines light on a redesigned food court, which is now on the first floor. All of the light fixtures now use brighter and more efficient LED bulbs. Additionally, two new entrances were created to provide more access into the building.
However, one of the anticipated changes, the dining terrace on the top third floor, is not quite finished. De Leon said the outside escalator on the Magnolia Boulevard side of the mall that leads to the top floor is awaiting inspection.
More importantly, there are no tenants that have moved into the new terrace area. De Leon said his office is waiting to hear back from three potential restaurant tenants that have been working on letters of intent.
"Within the next 30 days, I'll be able to say some names of some pretty big players that will come into that food court," he said. "The internal squabble we're having is that some of them want to be in the old P.F. Chang's space because they like that location. So it's a good kind of squabble, where they really want to be in the mall and now they're just fighting on where they want to go."
In addition to having more upscale eateries on the third floor, de Leon said there are plans to feature live music and events in that third-floor space.
Other upgrades to the mall include two new play areas for children, a more robust free Wi-Fi network backed by the city's Burbank One program and an upgraded air-conditioning system.
There are also new stores that have opened in the mall, which include Shoe Palace and Cost Plus World Market. The location where the now-defunct Sport Chalet was located still has not found a permanent tenant, but de Leon said that mall officials are close to having an entertainment group take over that site.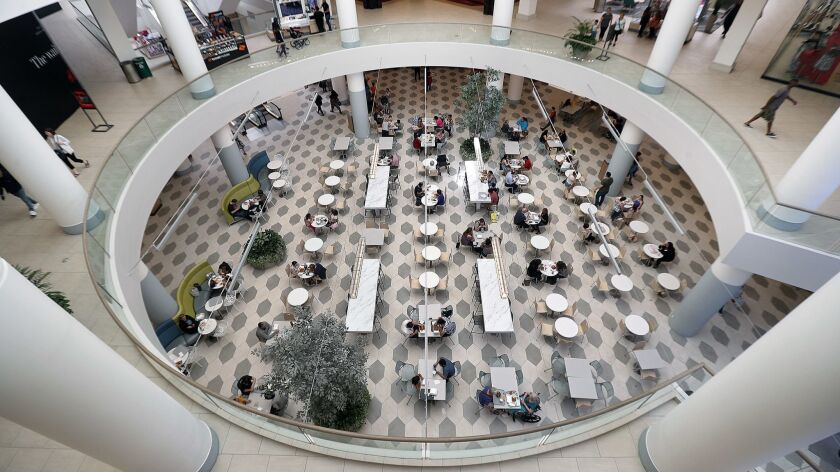 De Leon, who used to be in charge of operations at the Paseo outdoor mall in Pasadena, has been the general manager of the Burbank Town Center since the beginning of the year, when many of the improvements were being made.
He said it has been refreshing to have conversations with customers who are excited about the new changes instead of complaining about the inconveniences caused by construction.
Understanding that the local mall and retail centers across the country are suffering due to the prevalence of online shopping, de Leon said he thinks the upgraded facility will draw in more people and new businesses.
"Once you start redeveloping, the traction starts with all these retailers wanting to come into the brand-new center," he said. "Retailers typically feel that they're the cream of the crop and want to be in the best of the best, and when a landlord is willing to spend the dollars to make the property or the asset nice, they'll jump on the bandwagon."
anthonyclark.carpio@latimes.com
Twitter: @acocarpio
---