Avoid long lines: TSA PreCheck services available in Burbank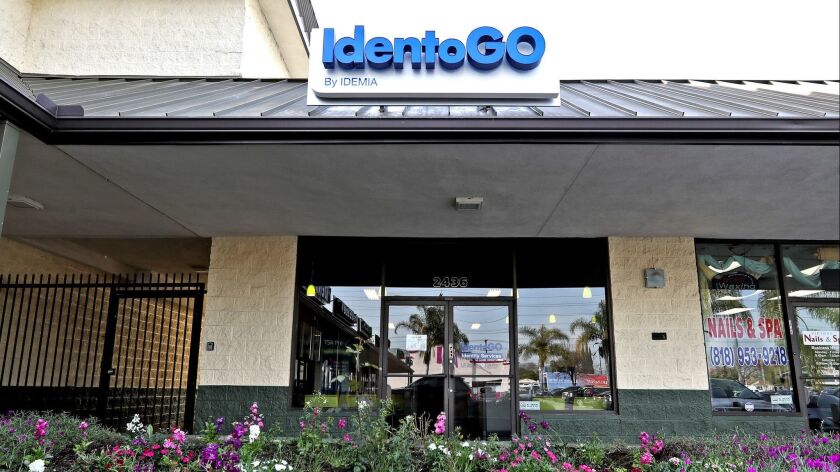 Applying for the TSA's PreCheck program just became more convenient for those in the east San Fernando Valley.
Security company Idemia opened its newest IdentoGO location in Burbank at 2436 W. Victory Blvd., where travelers can apply for the Transportation Security Administration's expedited security screening program, as well as other other identity-related services.
Charles R. Carroll, senior vice president of enrollment services for Idemia, said in an email that the company decided to offer its services in Burbank because of a high demand from travelers in Los Angeles County wanting to sign up for the PreCheck program, which costs $85 and lasts for five years. It allows travelers to quickly get through security lines at airports.
"We've had a long-term presence in California and were interested in Burbank," Carroll said. "In looking at Burbank, based on the positive attributes, what the city had to offer with its mix of business and consumers — we chose Burbank over other cities."
Other IdentoGO locations include the Los Angeles International Airport and a Staples store at 5407 Wilshire Blvd. in Los Angeles.
The application process through IdentoGO is relatively quick. Those applying can either fill out their application online or in person. Once that is completed, applicants can schedule an appointment for fingerprinting and a background check.
Carroll said applicants should bring an old passport or birth certificate, as well as a government-issued ID, such as a driver's license for an in-person appointment.
After going through IdentoGO, the application will be processed by the TSA, which can take about three to 10 days.
Those approved by the federal agency will receive a traveler number they can use when purchasing a plane ticket. Their boarding pass will have the TSA PreCheck logo and will allow them to quickly get through airport security, Carroll said.
In addition to its TSA PreCheck service, IdentoGO provides fingerprinting services for jobs that require that certification. It provides photo services for passports and visas, and partners with a company that helps customers find and print official birth certificates.
For more information about IdentoGO's services, visit identogo.com.
anthonyclark.carpio@latimes.com
Twitter: @acocarpio
---