Video shows fitness model was clipped from behind by train in deadly accident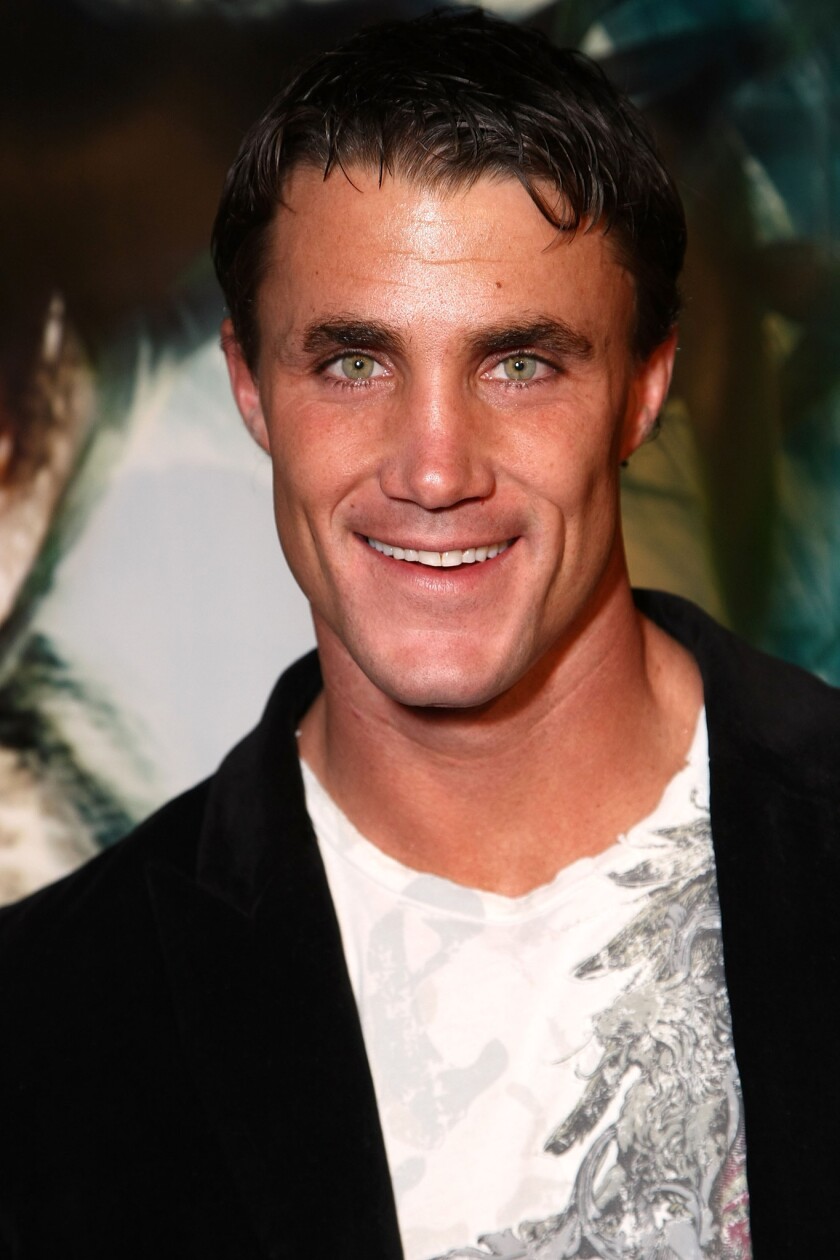 Video footage that captured the moments before Greg Plitt's death shows the fitness model running southbound in between two sets of train tracks in Burbank before getting clipped from behind by an oncoming train, police said.
The Division of Occupational Safety and Health on Tuesday opened an investigation to determine whether two beverage companies — Shadow Beverages and Snacks, LLC and Innovative Beverage, LLC — were responsible for Plitt's death after investigators were told he was filming a promotion video for a sports drink in Burbank, officials said.
Just after 4 p.m. on Jan. 17, the 37-year-old was struck north of the Magnolia Boulevard overpass in Burbank by a southbound Metrolink train carrying 180 passengers. Paramedics pronounced him dead at the scene.
Specifically, the agency is investigating whether Plitt was an employee of either of the companies at the time of his death.
"What we want to know is: Did they know he was there? Was he there under their control? Did they know he was doing this? Was he doing this as their employee?" said Peter Melton, spokesman for the agency. "Those are the questions that have to be answered."
The agency has six months to determine if there were any safety violations and issue any citations, Melton said.
According to Burbank police, Plitt was at the scene with two other men, one of whom was filming him on the tracks. Investigators seized the camera as evidence.
The train conductor and engineer reportedly saw Plitt on the tracks and sounded the horn multiple times.
Plitt and the two others in his film crew did not obtain a film permit and were not authorized to be there, according to Metrolink spokesman Jeff Lustgarten.
The permitting process, which Lustgarten said typically takes a couple of weeks, includes a pre-shoot site visit and safety briefing. Additionally, a flagman who knows the train schedule must be present during the entire shoot to warn the crew of oncoming trains.
Depending on the length of the train, it could take up to a mile to make a complete stop. Metrolink trains on that stretch of the railroad typically travel around 60 mph.
According to Plitt's website, he has appeared on more than 250 fitness magazine covers and in several films, including "The Good Shepard," Terminator Salvation" and "Grudge Match," and TV shows, including Bravo's "Workout." He graduated from the U.S. Military Academy at West Point.
---