Homages to space odysseys and science fiction will be a main attraction at 10th annual Burbank International Film Festival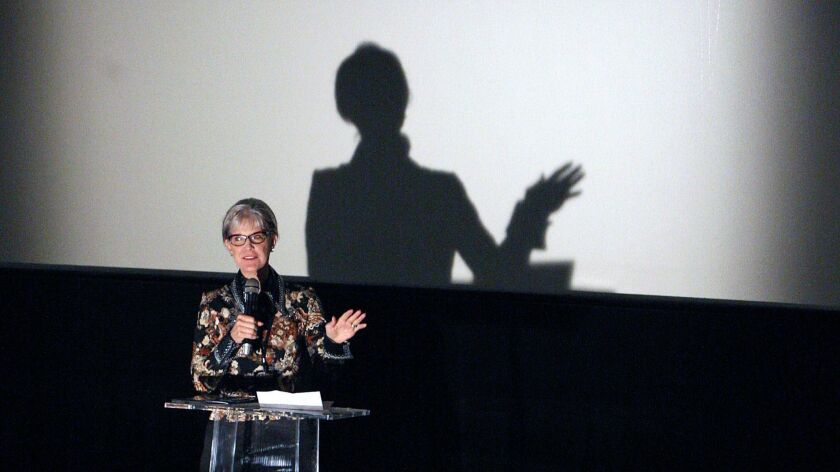 Those attending the 10th annual Burbank International Film Festival will see homages to some of the greatest science fiction movies ever made, such as velociraptors from "Jurassic Park" and the DeLorean time machine from "Back to the Future."
Festival director Jeff Rector said the five-day event, beginning Sept. 5 and running through Sept. 9, will screen about 30 world premieres and more than 200 feature and short films at the AMC 16 theaters in downtown Burbank.
"It's the 10-year anniversary of the only film festival in the media capital of the world," Rector said Monday.
Special effects and make-up artist Kazuhiro Tsuji will be honored for his latest work on the 2017 film "Darkest Hour." Tsuji recently won an Academy Award for Best Makeup and Hairstyling for his work on the movie about Winston Churchill.
Additional honorees and awards will be announced later.
Science fiction won't be the theme at this year's film festival, but the genre will be prominently featured and recognized throughout the week.
"Nobody really breaks up their film festival like that. Nobody has a special night for genres and specific movies," Rector said.
One of the films premiering Thursday night will be "Eleven Eleven," a film starring Charles Baker and Krista Allen, about a UFO fanatic who risks being abducted by aliens.
Actor Gary Lockwood will join a panel on Saturday night discussing the 50th anniversary of Stanley Kubrick's 1968 science-fiction film, "2001: A Space Odyssey," in which Lockwood starred as astronaut Frank Poole.
Rector said the film will not be shown during the festival because Warner Bros. has been rereleasing it throughout the year.
The nostalgic buzz about "2001: A Space Odyssey" has led to more rereleases this year. Last week, Warner Bros. played the film in select IMAX theaters. In May, Christopher Nolan convinced Warner Bros. to show it in an unmarked building in Burbank.
Saturday night will also feature the premiere of "White Space," a film about a deep space fishing vessel starring Holt McCallany, Zulay Henao and Dave Sheridan and directed by Ken Locsmandi.
On Sunday, director Robert Young and actor Casper Van Dien will discuss the history of Tarzan, the British-born boy who was raised by apes in the African jungle. A documentary will be shown about the character's genesis and his reinventions.
Tickets and additional information about the Burbank International Film Festival can be found at burbankfilmfest.org.
michael.livingston@latimes.com
---