Letters to the Editor: Farewell to a beloved Burbank health food business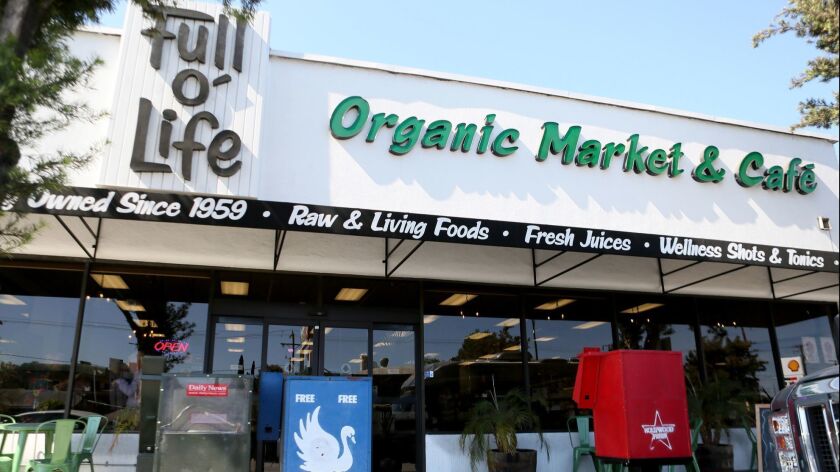 This was the last week for a pioneer in the health food industry and fixture in the Burbank business landscape for 59 years — Full O' Life Natural Foods Market & Restaurant, which announced it would be closed forever after Sept. 21.
For over three decades our family has gratefully enjoyed the Matheson and Moon family's friendly service, vast nutritional knowledge and delicious food. With businesses coming and going and owners changing, the dependable Full O' Life remained a constant. Oh, how we will miss you! Farewell, dear friends, and blessings on you all.
Frank and Mary Schindler
Burbank
---
Just months after pleading with voters to pass Measure T "to maintain essential city services/infrastructure like police, fire, parks, libraries…," Burbank wants to implement a local 0.75 cent sales tax, raising the amount we are required to pay to a massive 10.25%, essentially to do the exact same thing.
An honest ballot statement would read: "To pay for our unfunded pensions because previous councils took a pension holiday (no longer allowed) and did not contribute what they should have for six consecutive years; to pay our city staff high salaries and generous benefits; to meet our future infrastructure maintenance needs because we don't make developers pay their fair share in fees like Glendale, shall Burbank taxpayers bailout the city (again), even though we just passed Measure T, by raising our sales tax 0.75 forever (no sunset), giving Burbank the dubious honor of having the co-highest sales tax in the USA?"
What about pay cuts? What about living within your means like the rest of us? What about getting back to focusing on providing the best municipal and public safety services instead of wasting time on non-essentials like renaming Columbus Day?
This measure would raise more money than the city needs. It's also bad for business, especially for those selling higher ticket items.
I love Burbank and want to see our city prosper, but this taxpayer bailout only encourages more spending and waste. I urge my fellow Burbank residents to Vote "No" in November and send our elected leaders a loud message: trim the fat, cut spending and live within your means.
Eric Michael Cap
Burbank
---