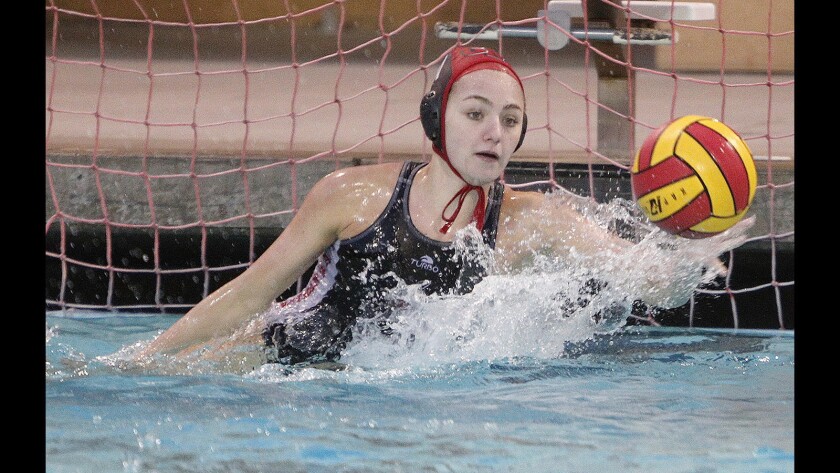 With regard to the winter season, the Burroughs High and Burbank girls' water polo teams will have a core of seniors on board to help their respective squads achieve their goals.
Burroughs qualified for the playoffs last season, while Burbank missed the postseason. The Indians and Bulldogs might have the pieces in place to challenge for playoff berths while competing in the Pacific League that's been dominated during the past decade by Crescenta Valley.
There's plenty of optimism for both Burroughs and Burbank. Burroughs will return standout senior goalkeeper Emma Nathan and Burbank will have its third coach in as many seasons.
Here is a closer look at the teams.
BURROUGHS
A season ago, Burroughs finished 9-7, 5-3 in league for third place before falling, 10-0, to El Segundo in the first round of the CIF Southern Section Division IV playoffs.
Burroughs coach Jacob Cook, who led the boys' water polo team to an appearance in the Division V quarterfinals in the fall, said he's eager to see what the next wave of talent can do.
"I think we're looking pretty good and we've been practicing since August to get ready and be in shape," Cook said. "We'll return some key players and we've brought up some players who were on the junior varsity team that won the league title last year.
"We will have a lot of juniors and seniors and that's led to having high hopes this season. We have a well-rounded team that's very motivated and talented and has a great work ethic."
The Indians return Nathan, a senior and one of the top goalkeepers in the league. She'll be joined by junior attackers Angie Lee and Chrissy Vlick, sophomore attacker Clarissa Robles and freshman utility Nancy Baylor.
Burroughs will compete in Division V this season after the CIF Southern Section office realigned its seven divisions in the fall.
BURBANK
The Bulldogs begin another chapter in the program's history, turning to new coach Melani Aghazarian. Aghazarian, a former standout player at Glendale High, takes over for Zach Card.
Aghazarian and the Bulldogs will look to move up in the Pacific League after Burbank went 7-14, 4-4 in league for fifth place last season.
Burbank will have a group of seniors ready to provide the squad with leadership and direction, something Aghazarian accomplished as a player at Glendale.
"It will be a learning year for everybody and it's about being able to challenge themselves," Aghazarian said. "We have some good leaders here.
"It's pretty exciting to be a coach and I love water polo. It just seemed so natural for me to coach a girls team."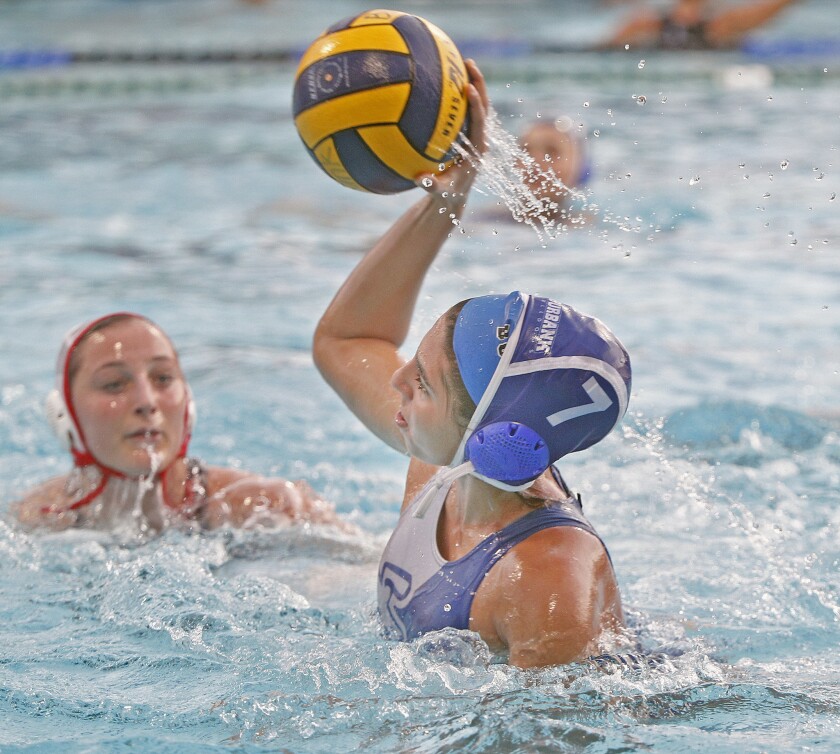 Burbank will be paced by senior utility Sera Shahbazian, senior driver Sophia Brice, senior hole/set Anasheh Abedian and sophomore utility Julie Kim.
Burbank will remain in Division VI.
---