There have been some changes with the city's boys' soccer programs, as two of the three teams experienced coaching moves.
Longtime Burroughs High coach Mike Kodama has stepped aside to concentrate on health issues after building the Indians into a winning program for three decades.
At Providence, Rimal Patel returns to coach the Pioneers after serving as the team's coach three years ago.
The lone returning coach is Burbank's Loi Phan, who hopes to get his team back into the CIF Southern Section playoffs.
Here is a closer look at the teams.
BURROUGHS
During Kodama's tenure, the Indians captured 11 league titles — in the Pacific League and Foothill League — and his squad advanced to the Division III championship game in 1994. In addition, his Burroughs players have garnered 35 All-CIF honors under his tutelage.
Last season, the Indians captured the Pacific League title.
Although Mike Kodama has stepped aside, his son, Mitchell, has taken over the daily duties with the team. However, the elder Kodama is still around, as evidenced by his pretense earlier this week at the Burroughs-sponsored Ralph Brandt Tournament at Memorial Field.
"I will still be around," Kodama said. "You'll see me out there."
The Indians return a team with its share of talent, including All-CIF first-team selection Manny Gonzalez, a junior forward.
With Gonzalez leading the way, Burroughs (15-6-3, 10-2-2 in league) captured the Pacific League championship. In the Division III playoffs, the Indians earned a 1-0 first-round victory against Ventura before falling in the second round to West Torrance, 1-0, in overtime.
Gonzalez continued to make history during his sophomore campaign with another successful effort last season. He set the Burroughs record for goals by a sophomore with 18, to go along with nine assists. Two seasons ago, Gonzalez set the Indians freshman record with 16 goals.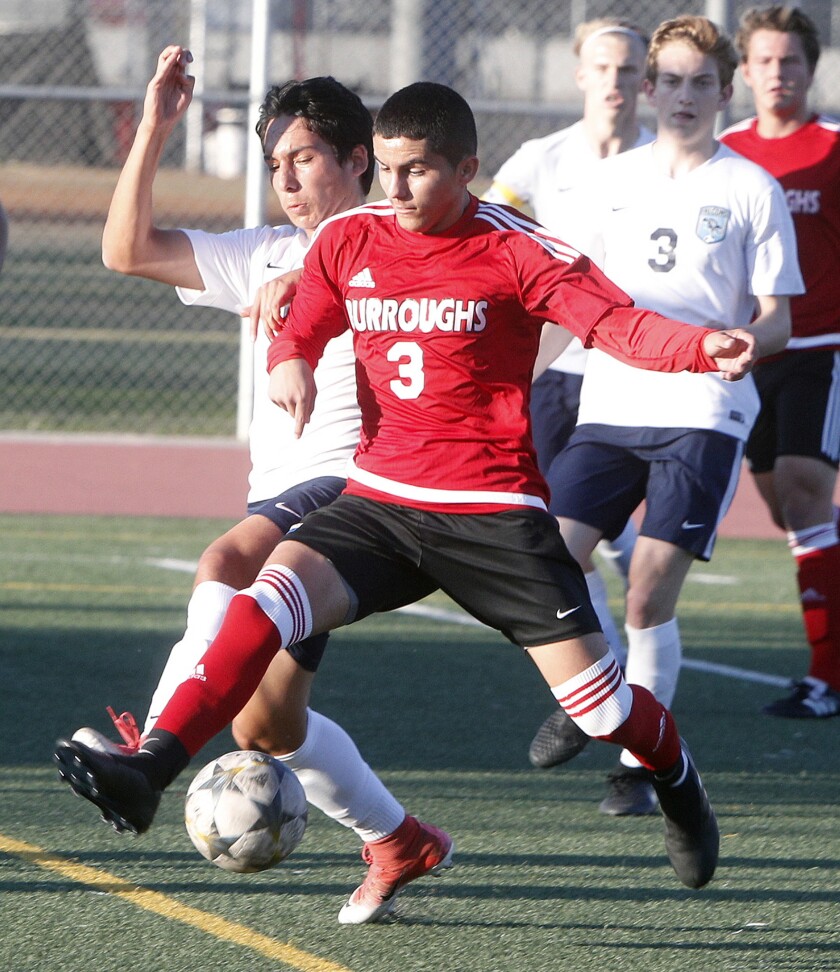 "We return most of the squad, so it should be a really good team," said Mike Kodama, a Burroughs Athletics Hall of Fame inductee. "It's just a matter of integrating the new guys with the existing guys and building on what they've done.
"It's kind of an interesting thing because the guys have to work into the season. It's never easy in the beginning and it usually takes some time to get into the pace and develop into the team that we want to be. It's a matter of staying healthy and also building depth."
Other key players for the Indians should include senior forward Davis Gerlach, senior defender Manny Pascual, senior midfielder Juan Carlos Rosales, junior defender Carter Wells, senior midfielder Dylan Mahoney and junior forward/midfielder Elias Galaviz. The goalkeepers will be junior Jacob Cardenas and senior Hyatt Entz.
Kodama said he expects another battle this season in the Pacific League.
"In this league, every game you have to come to play," he said. "And that's why I think we've be able to be successful because we do come to play every day.
"If we can win the games we are supposed to and play well against the top teams, we can come out on top. But if you give up any points or come in flat any day that could cost you a league title ... From top to bottom, this is a tough league.
BURBANK
The Bulldogs are coming off a season in which they went 3-10-3 and 2-9-3 in the Pacific League for seventh place. Burbank didn't qualify for the playoffs.
"We still have a pretty young team this season," Phan said. "But we should be improved and we did pick up some new freshmen, which is good.
"We still see this as kind of a rebuilding year for us. But us being so young, you never know what's going to happen. We have most of our guys back, so I think we should be OK."
Phan will be assisted by former Bulldogs player Angel Cardenaz.
Helping lead Burbank should be sophomore midfielder Freddy Cardenaz, senior midfielder Nick Diaz, senior utility Kaiyne Nzenwa, freshman forward Garik Kirakosyan and sophomore forward Abraham Rivera.
"In league, I think that Burroughs has almost everybody back, so they should be tough," Phan said. "It's the usual, Burroughs and [Crescenta Valley]. I think Arcadia lost a lot of guys last year and we beat them twice last season.
"But we know that the league is going to be tough, so we just have to be ready against all the teams."
PROVIDENCE
The Pioneers found rough going in their inaugural season in the Prep League a year ago. Providence went 5-12 and 1-5 in league to finish fourth in the four-team league.
"Going into the season,we pretty much had only two additions to the team, which are two freshmen, and we only have two seniors" Patel said. "I know the team was pretty large last year, I think 21 or something, and four or five seniors graduated. We will have a smaller team and a more manageable team.
"We have a very young team with a lot of juniors. But the guys are very excited and motivated with a new coach coming in. It helps that I'm a returning coach and I know the school and what is expected with the program. We also have a lot of club players, which is nice."
Players who will be expected to contribute are junior midfielder Patrick Avedikian, junior midfielder Bryan Ortiz, and senior midfielder/defender Gregory Simitian.
Patel hopes the Pioneers will make an improvement this season in league.
"We know we are in a league now that is far superior to the league the team was in two years ago," he said. "Most of the teams in our league are in higher divisions than we are. We just want to be in contention.
"But I think that if the guys continue to work hard and they give the effort we should be able to get better as a team."
---