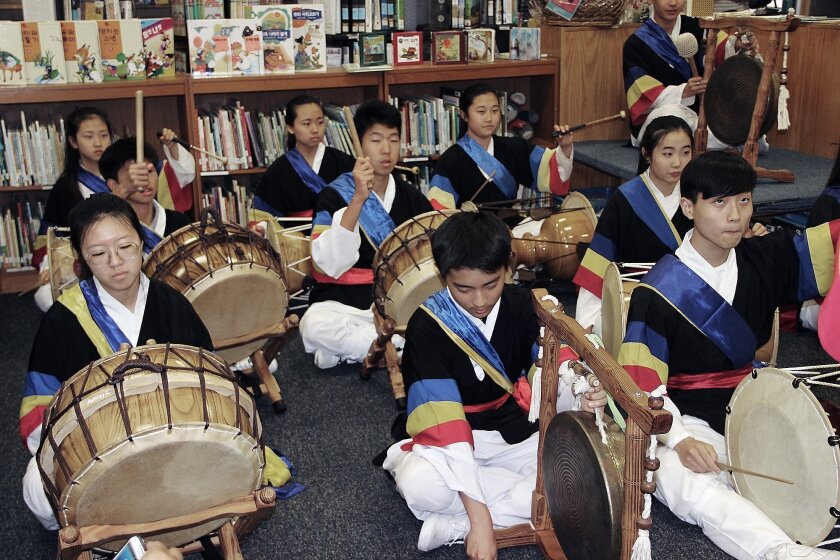 Students, parents and teachers of Joaquin Miller Elementary celebrated the diversity of their school recently with music, poetry and dance.
The event took place in the school's library, where parents and community members donated about 250 books featuring the various cultures of the students who attend Miller.
The evening featured poetry readings in Spanish and Armenian and a presentation of Aztec and Inca history by Estela Sermeno, the school's Spanish community liaison.
"The opportunity to share our differences and to learn from each other can only help to unite us and make us stronger as a school and community," Judy Hession, Miller's principal, said in a statement.
Korean middle school and high school students performed Korean drum music known as Samulnori, while Ruben Harutyunyan, a master duduk player, played music on the ancient Armenian oboe.
"What started as a simple book drive turned into a beautiful celebration," said Burbank school board member Armond Aghakhanian in the statement. "[It] was a demonstration of the beauty and the strength of diversity and how education can unite the community."
--
Kelly Corrigan, kelly.corrigan@latimes.com
Twitter: @kellymcorrigan
--
ALSO:
'CTN Road Trip' expects to draw cartoon fans to Downtown Burbank Arts Festival
Suspect in Burbank man's assault arrested; victim did know assailant, contrary to initial report
A total of 16 Burbank, Glendale schools win state's rare Gold Ribbon Award
---