Proposed high-speed rail station would travel from Burbank to L.A. Union Station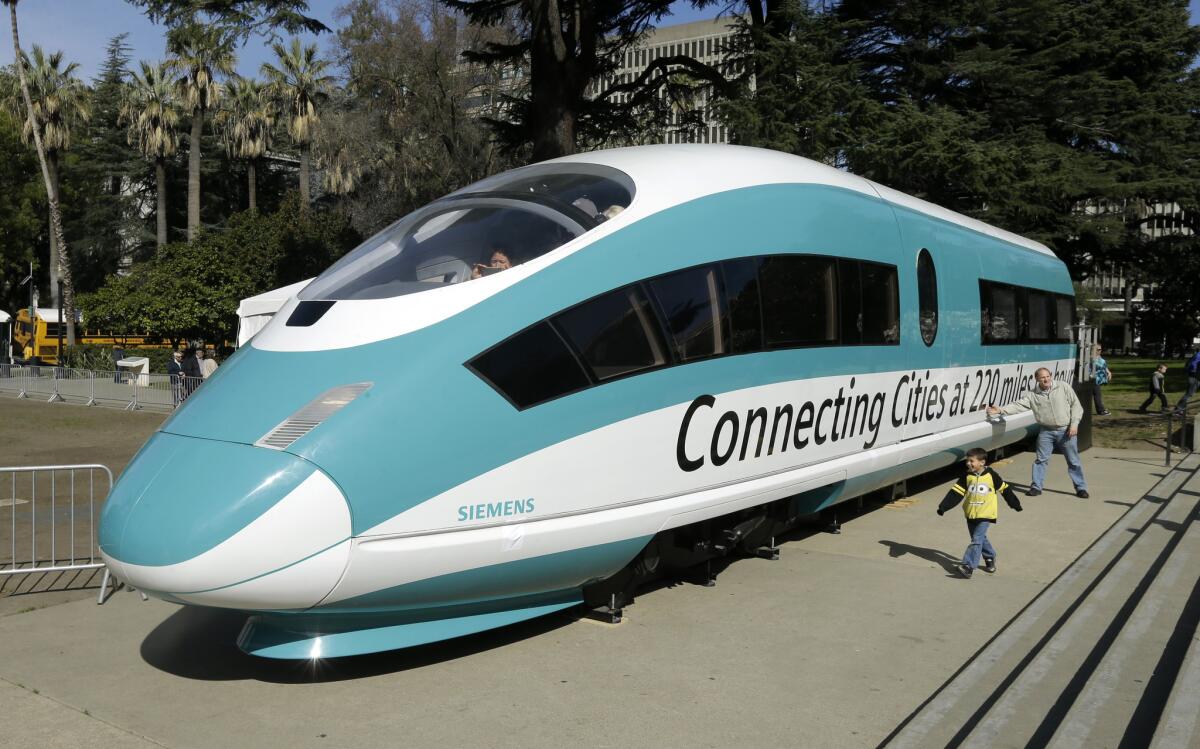 Representatives with the California High-Speed Rail Authority met with Burbank and Glendale residents last week and told them how the 800-mile bullet train state project would likely affect them.
During community meetings at the Buena Vista Branch Library in Burbank on Tuesday and the Adult Recreation Center in Glendale on Thursday, state officials briefed residents about the planned 12-mile section of the project, which spans from a proposed new railway station next to Hollywood Burbank Airport to Los Angeles Union Station.
Excluding some portions in Burbank, the authority is looking to connect the two stations by primarily using the railroad right-of-way currently used by Metro, Metrolink, Amtrak and freight operators.
Join the conversation on Facebook >>
Because the high-speed train would be going through urban environments in Burbank and Glendale, the state agency will be working with those entities as well as other local agencies to minimize the impact it would have on surrounding communities, said Michelle Boehm, the Southern California regional director for the authority.
"It is a corridor-renewal program," she said. "As we do this, we will be able to integrate high-speed rail. We will electrify some of the tracks, and high-speed rail will share this corridor with these other providers."
While most of the proposed railway will be at-grade, officials are still determining if the bullet-train station platform at the airport should be underground or at surface level, said Melissa De La Peña, the project manager for the Burbank-Los Angeles stretch of the high-speed rail.
As the train passes through Glendale, the authority is proposing there be new grade separations — probably running the tracks over streets — at four locations: Sonora, Grandview and Goodwin avenues and Sperry Street. An alternative to Sperry would be Doran Street, De La Peña said.
"We're working with the cities and local stakeholders to identify the configurations of the grade separations, but there will be no at-grade crossings remaining in this [Burbank-to-Los Angeles] section," she said.
De La Peña added that the state would be addressing the grade separations at Sonora, Grandview, Flower and Goodwin and that Metro would be looking into the separation at Sperry.
During the Glendale meeting, one resident had a question regarding when construction of the grade separations would begin.
Boehm said that the entire project is expected to be completed by 2029 and that construction of the grade separations would not start until possibly 10 to 15 years down the road.
--
Anthony Clark Carpio, anthonyclark.carpio@latimes.com
Twitter: @acocarpio