Burbank man airlifted out of Joshua Tree National Park after 30-foot fall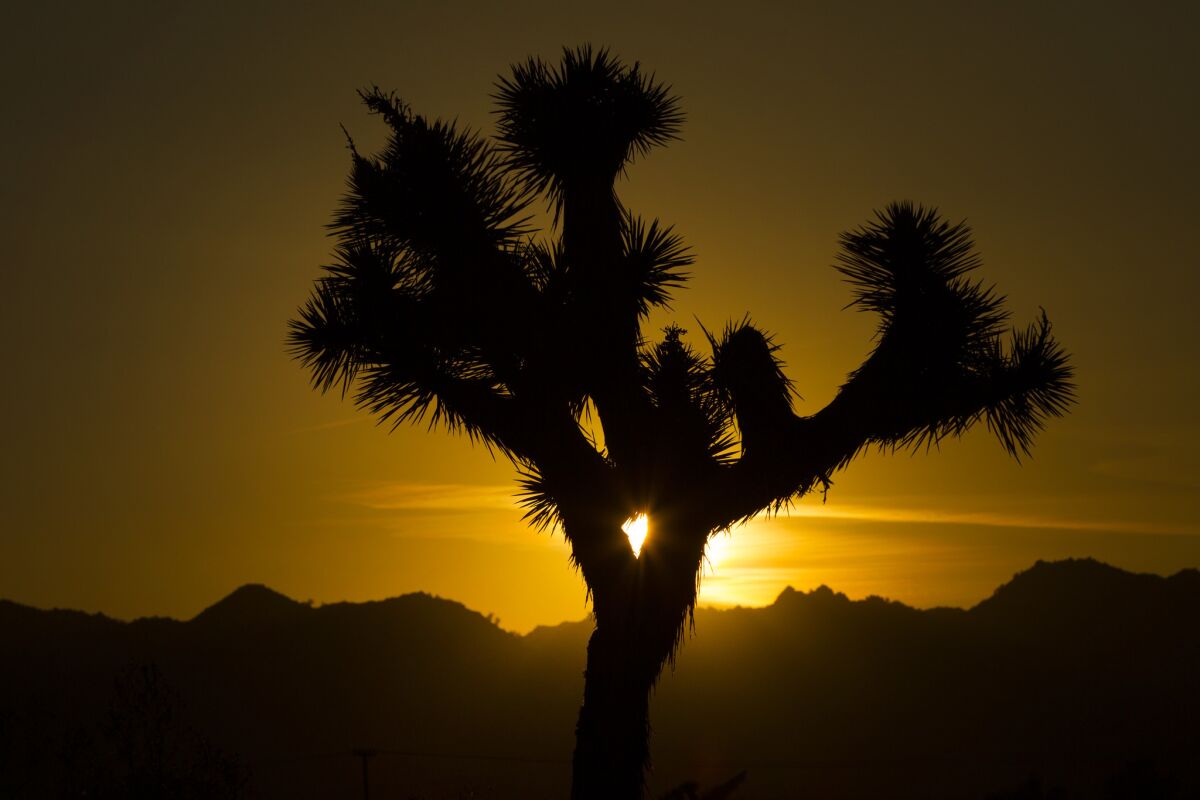 A Burbank man had to be airlifted out of Joshua Tree National Park Sunday morning after suffering a 30-foot-fall and sustaining serious injuries, authorities say.
Colin Campbell, 26, was climbing in the Jumbo Rocks area of the park when he fell into steep, rocky terrain, according to a statement from the San Bernardino County Sheriff's Department. A witness called 911 and emergency personnel were able to hike down to where Campbell had fallen.
"They found Campbell was suffering from serious injuries and determined he would need to be hoist rescued and flown to the nearest trauma center," according to the statement. "The location was several hundred yards from the nearest road."
Campbell was transported by helicopter to nearby Desert Regional Medical Center in Palm Springs for treatment.
--
Andy Nguyen, andy.nguyen@latimes.com
Twitter: @Andy_Truc
---