Burbank City Council votes down marijuana tax measure on upcoming ballot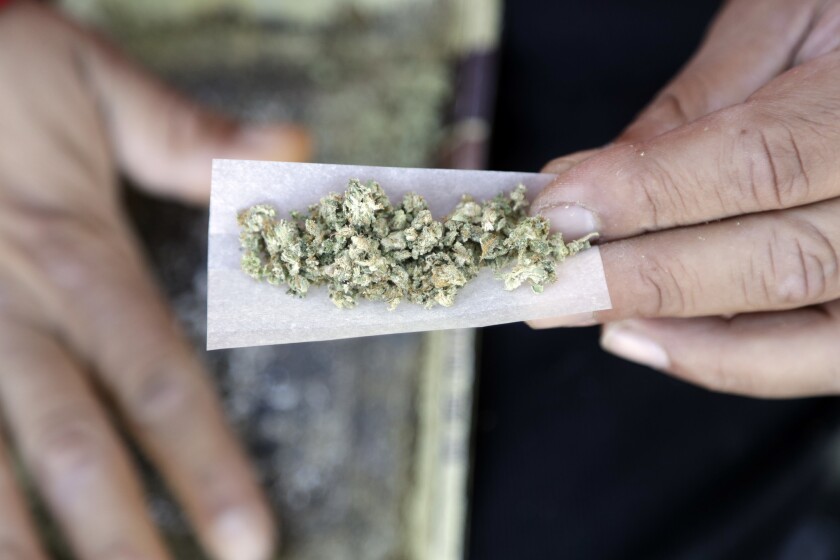 With Proposition 64 passing and making the recreational use of marijuana legal in the state, the initiative allows cities to impose their own taxes on the sale of the drug.
Burbank city staff members recognized the opportunity to earn revenue from cannabis sales to fund crime prevention and police services. During a City Council meeting on Tuesday, they brought an item forward asking council members to decide if a ballot measure for a new tax would be appropriate.
Though they said they understood the intentions of the staff members, council members unanimously agreed to not place a measure on the April ballot.
Join the conversation on Facebook >>
City Atty. Amy Albano told council members that the item was brought forward on Tuesday because the deadline to place an initiative on the upcoming municipal election was coming up the following Friday.
"We need more information," Mayor Jess Talamantes said. "I think we're rushing. I'd rather do it right and not rush."
Vice Mayor Will Rogers concurred with Talamantes, adding that he did not want to create a precedent of taxing specific industries just for the sake of generating more revenue.
Cindy Giraldo, financial services director for Burbank, said the city currently does not have any legal marijuana businesses and that dispensaries are not legal within its borders.
However, Giraldo said that more than 60% of Burbank voters approved the legalization of marijuana and that this City Council or a future one may decide to make weed-selling businesses legal in the city.
"It's important to understand that having a tax or not having a tax, if [marijuana sales] activities are legalized, could impact whether or not businesses are drawn to the city," she said, adding that 55 cities in California already impose taxes on marijuana sales.
Should the City Council have approved a tax initiative, it would have cost $65,000 to place it on the ballot.
If Burbank does tax marijuana sales in the future, Giraldo said the city could bring in between $100,000 and $400,000 annually.
"This is a very rough estimate since we currently don't have any [marijuana] businesses operating in the city, and we have no way of knowing what kind of businesses would ultimately be allowed to operate within the city," she said.
--
Anthony Clark Carpio, anthonyclark.carpio@latimes.com
Twitter: @acocarpio
---